Aside from being one of the stars of Discovery Channel's reality show Gold Rush, Parker Schnabel has been in charge of the daily operations of a family mining company Big Nugget Mine since the age of 16.
Parker Schnabel's Bio, Age
Parker was born July 22, 1994, in Haines, Alaska where he spent most of his childhood days alongside his brother Payson.
His parents are Nancy and Roger Schnabel. Parker's father and grandfather are well-known miners. Roger is also into construction and the owner of Southeast Road Builders.
Also See: Omari Hardwick Wife, Son, Parents, Brother, Height, Net Worth, Is He Gay?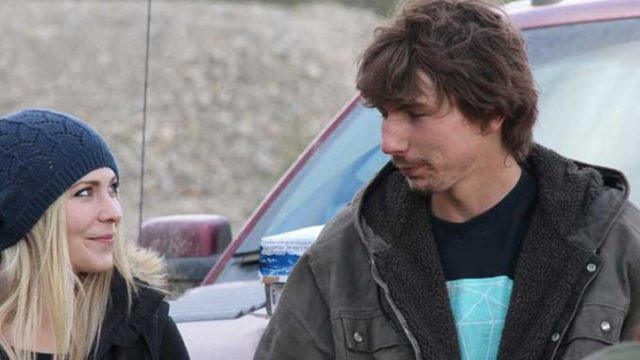 Career
The reality series star took interest in mining right from an early age, this shouldn't come as a surprise since his father and grandfather are also in the business.
He reportedly used his college fees to set up his own mining company. Subsequently, his exceptional expertise in mining earned him a place in Discovery Channel's reality series Gold Rush. In the fourth season of the series, Parker found 1029 ounces and in the fifth season, he found a large 3362 oz of gold worth almost $3.7 million. Altogether, he is said to have mined more than $13 million in gold
After being in the show since its debut in 2010, Parker announced in 2017 that he will be starring in his own 3-part docuseries, Gold Rush: Parker's Trail.
According to People, the show will feature young Parker and his team as they set out to tackle the great Alaskan wilderness following in the footsteps of former gold miners.
The series which is already in its second season saw Parker and Rick Ness attempt the Klondike trail over the Chilkoot Pass and up the Yukon River to Dawson City the very heart of the 1897 Klondike Gold Rush.
Parker and his adventurous crew will set out in search of a virgin gold claim and in the process face challenges that might come in form of an encounter with dangerous animals that won't blink an eyelid before preying on them for dinner.
Parker's new series is produced by Raw Television for Discovery Television, Dimitri Doganis while Ceri Smith is the production executive and Peter Campion, alongside Mark Carter serve as series producers.
Matthew Vafiadis and Bill Howard are also the executive producers for Discovery Channel and Jessica Mollo is also serving as the associate producer
Also See: Aaron Kaufman Bio, Wife, Net Worth, Salary, Girlfriend
Wife, Girlfriend, Grandfather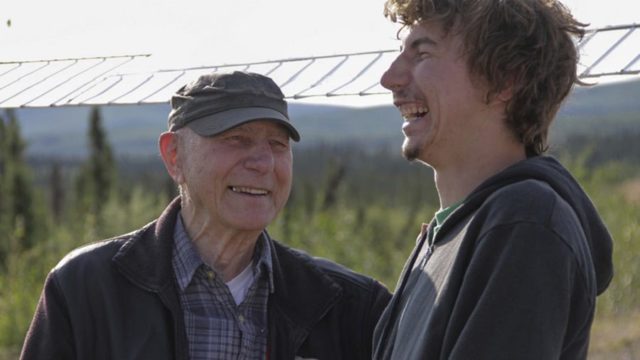 There is no record of Parker ever being married or divorced. He, however,  has a girlfriend named Ashley Youle. The couple has been together for quite some time now.
Parker confirmed his relationship with Asley to Maxim in 2016. According to him, he met Ashley in Australia, he invited her to visit and she came along. The couple have remained together ever since despite rumours that Asley is with him for his money,
The young master as he is called has, however, said they are not ready to settle down just yet but to just get to know each other better and just have fun.
Parker's grandfather John Schnabel is a well-known miner. According to Parker,  his grandfather was a major influence on his gold mining career as he grew up mining with him on the mine site, running equipment and learning all there is to the mining business.
He stated in an interview that his grandpa gets a lot of credit for keeping him in line, while his whole family and community of Haines [Alaska] have done a lot for him.
Sadly, John passed away in 2016 at the age of 96 after a long battle with cancer and other health issues.
Also See: Nicole Ari Parker Kids, Parents, Daughter, Net Worth, Family, Ethnicity, Height
Other Facts
Parker is 5 feet 9 inches tall with a well-structured body weighing 75kg. Other information regarding his exact body figure in detail is not available online.
He was also interested in playing basketball. He is active on Facebook with over 800, 000 likes and followers and on Twitter 196, 000 followers.
Net Worth, House
With an estimated net worth of about $2 million, Parker has not only earned fame from Gold Rush but also fortune.
Parker's annual salary is said to be $500,000.
The young gold miner like any other celebrity is said to have bought himself a comfortable house – this information has, however, not been confirmed by Heightline.