Like a plot out of a Hollywood piece, Orlando Bloom and Katy Perry have played out their love story in such a heart-warming way, to the point that when they finally got engaged, we all heaved a sigh of relief. Though they seem all lovey-dovey at the moment, the Hollywood sweethearts went through a rough path to get to where they are. They have been in an off-and-on relationship since they met but love obviously took the lead.
Orlando Bloom and Katy Perry have always been a picture-perfect couple and even gained a fanbase with the nickname PerryBloom which makes many fans wonder what went wrong in paradise. Here's a lowdown on what you need to know about the relationship timeline of one of Hollywood's favorite couples – Orlando Bloom and Katy Perry.
It has been a lovely journey for the duo with just a few hiccups down the road. They started showing signs of being an item early in 2016. At this time, they attended several functions, including the Weinstein Company/Netflix Golden Globes after-party at Sunset Tower, as well as the amfAR Gala during the 2016 Cannes Film Festival, among others. Though they were spotted at the same events, they made sure to stay apart, especially on the red carpet.
Eventually, they confirmed speculations in August 2016 when they shared pictures of a holiday in Italy where Bloom posed in the nude. Sadly, trouble found a way into the blissful relationship and in March 2017, it emerged that Orlando Bloom and Katy Perry are calling time on their relationship on mutual grounds.
The Real Reason Orlando Bloom and Katy Perry Split
While the hiatus actually happened in their relationship, the two are yet to explain the reason behind it. For now, speculations are all we have. There were rumors that they wanted different things in terms of commitment and kids while others suggest they just needed time apart. Whatever the case may be, Orlando Bloom and Katy Perry found their way back to each other's arms without looking back and have been spending quality time vacationing and partying up a storm. They have not been slow on the PDAs as well and fans can't stop rooting for their beloved couple.
Typical of a couple who just got back together, Perry Bloom were spotted at different places, painting the media red with their spilling love for each other. They graced an Ed Sheeran gig in August 2017 and in January 2018, a Japanese getaway joined the list of their pastime activities. Another interesting vacation spot they jetted off to was Vatican City and your guess is right, they got a handshake from His Holiness Pope Francis. The couple continued on their vacation streak and attending concerts and events all through 2018 and later took things to the next level in February 2019.
How Orlando Bloom and Katy Perry Got Engaged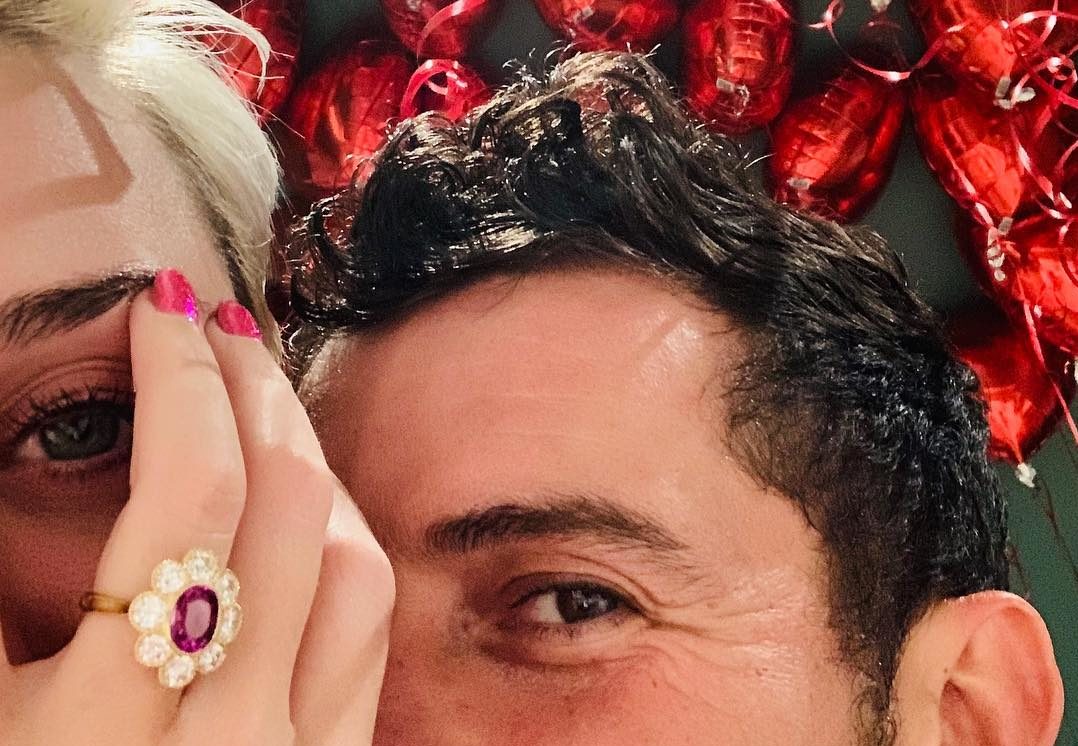 After three years of going off-and-on on the dating front, PerryBloom is finally ready to tie the knot. Speaking on Jimmy Kimmel Live, Katy spilled the juice on how her eye candy of a man popped the question. He asked her to marry him on a helicopter and like that wasn't cute enough, he chose Valentine's Day to do it. So romantic!
The couple had gone out for dinner the day he proposed. Instead of going along with their plans of going to see some arts, Bloom took her to a helicopter and proposed. He had the ring in his pocket with a note containing his well-planned speech for the special occasion. To wrap up the fairy tale, Katy was surprised when she landed to meet their families and friends who were waiting to congratulate the newly-engaged couple. Her prince charming does have the recipe for a love story.
Despite previous speculations, Orlando Bloom and Katy Perry want to raise a family together and will give top priority to this decision. They are, however, not in a hurry to tie the knot but are still having the time of their young lives as a happy couple. After their official wedding, Katy would assume the role of a stepmother to Orlando's son, Flynn Christopher Bloom, from a previous marriage which ended in divorce.