Netflix's teen dramedy, On My Block brought something different to the table. With a plot considered appropriately heartwarming and down-to-earth, weaving in societal issues with issues of friendship, the series was able to deliver a final product that won hearts and resonated with millions of audiences who tuned in to watch. Upon release on March 16, 2018, On My Block drew sweeping remarks from critics and reviewers who praised it for its plot, performance and incorporating a diverse cast. Its success further sparked the quest for follow-up seasons, including On My Block Season 3.
With an approval rating of 95% and a weighted average rating of 7.83, the series quickly became a hit TV show. With season 2 now over, fans are eager to know if the show has been renewed for a third season, who will be part of the show and when will it be released? These and more will be unveiled to you as you read further.
About The 'On My Block' Series
On My Block is a modern-day teenage comedy-drama set in a crime-ridden Los Angeles which focuses on four brilliant teenage friends who find that their childhood friendship will go through tests as they begin high school. Themes of drugs, gangs, guns, and violence are prominently portrayed in a way that audiences quickly relate to. Romance is also injected to create a balance.
On My Block was created for Netflix by Lauren Iungerich, Eddie Gonzalez, and Jeremy Haft. It premiered on March 16, 2018, and has run 20 episodes, including episodes from Season 2. Its plot and presentation won the show the 2018 Teen Choice Awards for Break Out TV Show amidst other nominations.
Will There Be On My Block 3?
Fans will be excited to learn that the hit show will be back on their screens. On April 29, 2019, Netflix alerted all devoted followers of the teen drama series that On My Block Season 3 will be released soon. The renewal process was immediately followed with production beginning officially between July and August.
It would have, of course, been cruel of the Netflix media service provider not to have renewed the season for the third time considering the audience reviews of the previous seasons. Fans were hopeful of continued entertainment from the show.
Although no release date has been officially announced yet, On My Block Season 3 is expected to be out by March 2020, following the pattern with which the previous seasons have premiered.
On My Block Season 3 Main Cast
On My Block is known for its ensemble of talented young actors, a number of whom have gained instant popularity with their roles in the series. These are the show's main cast members and who will be returning for the new season.
Sierra Capri
Sierra Capri is the show's lead female cast and plays Monse, the strong-willed leader of the four friends who seeks a future away from crime. She is of African and Latino descent and is in love with Cesar. Sierra is an actress who appeared in the 2016 film "Hidden Figures". She is also a model, a career she began at a young age.
Fans are excited to see Sierra Capri return to the screen for her role in season 3 of On my Block.
Diego Tinoco
Diego plays Cesar Diaz one of the four friends whose relationship with Monse faces challenges when he is coerced into gang life. Diego has appeared in movie roles like "Welcome to Valhalla" but it is his role in "On My Block" that shot him into stardom almost overnight, tripling his social media followership.
Jason Genao
Actor Jason Genao plays Ruby Martinez the level-headed one in the group who is also a math whiz of Mexican descent. Jason has appeared in "Law And Order", "God Befriended Me" and in the movie "Logan" as Rictor.
See Also: Cats Cast: Famous Actors & Actresses Behind the Characters and Their Voices
Brett Gray
Brett is the nerd of the group. He plays Jamal Turner, an African-American who combines brains and wit to solve problems and uncover treasures. Brett is an actor, musician, and aspiring songwriter and fashion entrepreneur.
For the upcoming season 3 of On My Block, Brett will reprise his roles from previous seasons.
Jessica Marie Garcia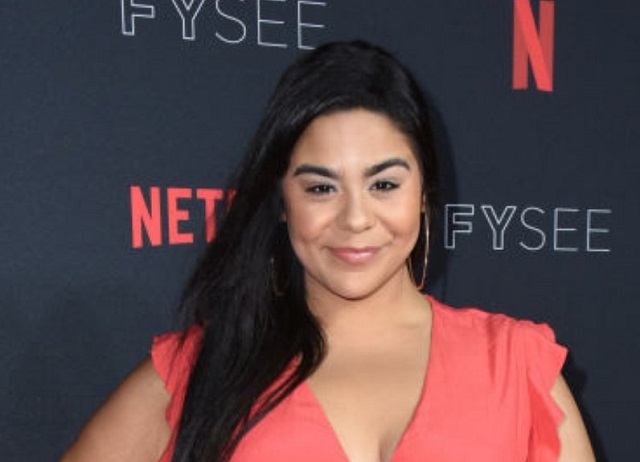 Jessica's role in On My Block is as Jasmine Flores, a classmate to all four friends. She desperately wants Ruby and it shows. Actress Garcia is best renowned for her role in the comedy series "Liv and Maddie", however, she's made a stride in the movies by appearing in "County" and "Avenge the Crows".
Born March 23, 1987, Garcia is married to her long term partner, Adam Celorie. They tied knot in 2018.
Julio Macias
Julio is "Spooky" Diaz; he is the older brother to Cesar and the leader of the Santos gang. He's expected to feature prominently in season 3 of On My Block.