Olivia Wilde and Tao Ruspoli were married for 8 years before the actress filed for their marriage to be dissolved. Years after their divorce was finalized in September 2011, Olivia revealed that they decided to split because they became unhappy at some point in the marriage. Since then, she has reportedly dated Ryan Gosling (2011), Justin Timberlake (2011), Bradley Cooper (2011), Jason Sudeikis (2013 to 2020), and Harry Styles (2020 – present). 
While Olivia Wilde might not be an A-list actress, she has had prominent roles in some of Hollywood's popular productions such as the TV show, House, and films like Tron: Legacy, Rush, and Cowboys & Aliens. She is also the director of the 2019 comedy, Booksmart, which turned out to be a box office hit.
However, Olivia Wilde's claim to fame goes beyond her moderately successful Hollywood career. The actress whose real name is Olivia Jane Cockburn is part of a notable American and Scottish family that dates back to the 18th century.
From aristocrats in the British Empire to famous modern journalists and authors, Wilde's ties to fame runs deep. This has exposed her to massive scrutiny with many wondering what happened to her marriage to Tao Ruspoli and how her love life has been faring since she parted ways with the Italian-American filmmaker.
Olivia Wilde and Tao Ruspoli Separated In February 2011 and Finalized Their Divorce Before The Year Ran Out
Compared to some of the most beautiful women in Hollywood, Olivia Wilde's personal life hasn't quite been busy. She has only been married once and that was to the Italian filmmaker and musician, Prince Tao Ruspoli. Apart from his career, Tao is famed because of who his parents are: he is the second son of aristocrat Prince Alessandro Ruspoli, the 9th Prince of Cerveteri whereas his mother is Debra Berger, a popular Austrian-American actress.
While Olivia and Tao must have been very much in love to have gotten married, it wasn't a union that was meant to witness a decade. After eight years of being together, the former couple mutually agreed to end their marriage. It was sometime in February 2011 that Olivia and Tao disclosed that they had decided to part ways. But a source told People that the couple had been living apart for a while following failed attempts to patch up their differences.
Olivia and Tao Ruspoli called time on their marriage, with the famous two words 'irreconcilable differences' as the official reason for the divorce. It was the actress that filed for the marriage to be dissolved; she did this on the 3rd of March 2011 at the Los Angeles County Superior Court. Despite the potential of a testy divorce based on the wealth that connected both families, Wilde and Tao settled for a drama-less divorce that was finalized in September 2011, seven months after they announced their separation.
Reports have it that Olivia Wilde did not ask for spousal support and, that the two privately agreed on how to share their property.
They Divorced Because They Were Unhappy In The Marriage
The Olivia Wilde and Tao Ruspoli romance was one that a lot of people loved and followed because of how cool they were together. Even though Tao is a Prince and Olivia, a popular actress; they lived like a regular couple to the admiration of the public. As they are both a part of the movie industry, it is was only natural they got to work together at some point. Olivia played Bella in the 2008's Fix, a feature film directed by Tao. The actress would later relate that they enjoyed working together.
Because of how good they were together, their breakup understandably broke a lot of hearts. Unsurprisingly, the official reason for the end of their marriage was "irreconcilable differences". Nonetheless, Olivia would divulge in the years that followed their separation that they became unhappy at some point in the marriage. Based on what she has shared, the unhappiness isn't because of anything Tao did or wasn't doing. The actress said it was a case of arrested development; that she realized she needed to be alone and build her own identity instead of being defined by another person.
In all, it wouldn't be wrong for one to conclude that the actress fell out of love with Tao Ruspoli. Noting that they got married unexpectedly when she was much younger because they were in love, Olivia acknowledged that the relationship was all about "working to make it work" at some point. She opined that love shouldn't be work, but added that they tried to make it work. "It wasn't making us happy," she said.
Olivia Eloped With The Italian Prince When She Was 18 and They Had No Child Together
The love story between Olivia and her ex-husband makes an interesting tale, especially because of the facts surrounding how, when, and where they got married. The actress was only 18 when she tied the nuptial knot with the filmmaker. With the marriage, she became a member of the Ruspoli family, deepening her connection to historical aristocratic families. They got married in a weird location – a school bus.
The actress met Tao Ruspoli through a family friend who suggested to her parents to have her met the Italian prince. Olivia wasn't enthusiastic about it as the said friend described Tao as an Italian filmmaker who lives in a school bus. When they eventually met, Olivia quickly learned a lot of interesting things about the man: the school bus was a mobile studio; and more than being a filmmaker, he was an Italian prince from a famous family.
Given that, and the fact that they were both pursuing a career in the movie industry, it is not hard to see how they fell in love. Roughly six months after their relationship began, Olivia Wild and Tao Ruspoli eloped on the bus. They would later have a proper wedding in Washington, Virginia and while the actress was only 18 years old when they got married, the Italian prince was 27.
Speaking on the decision to get married at such a young age, the actress insisted that it felt right, even though it gave her dad a minor heart attack. Until the flames in their romance burned out, the former couple enjoyed being together. Olivia and Tao had no child together but have remained friends since they ended their marriage.
The Actress Almost Got Married to Jason Sudeikis With Whom She Had Two Kids
It did not take long for the disappointment of Wilde's failed marriage to be overwritten by the promise of new love. Three months after her divorce from the Italian, she began dating comedian and actor, Jason Sudeikis. After two years of courtship, they got engaged in January 2013 but never got to walk the aisle to solemnize their union.
However, the Booksmart director and her ex-lover welcomed two children in the course of their relationship. Their first child named Otis Sudeikis was born in 2014 and their second, a daughter named Daisy Josephine Sudeikis was born in 2016. Until Olivia Wilde and Jason Sudeikis called off their engagement, they lived together as a family in Silver Lake, Los Angeles, in a home they bought for $3.5 million in 2019. It is also known that the former couple owned a home in Brooklyn which they purchased in 2015.
They Called Off Their Engagement Because They Grew Apart Over Time
The beginning of what the actress had with the Saturday Night Live alum can be traced back to November 2011. According to the actor, they met at a party after the finale of SNL's 36th season. Judging by what the former couple would later divulge, they were immediately attracted to each other but nothing serious materialized until about six months later.
Jason said he didn't ask her out because he believed she was dating someone. As it was with her first spouse, Tao; Wilde and Jason also worked together. He played Principal Jordan Brown in Booksmart, the first film directed by Olivia. Just like the actress, Jason was once married. It is known that he dated a screenwriter named Kay Cannon for at least five years before they got married in June 2004. The marriage only lasted for a few years as they separated in 2008 and finalized their divorce sometime in February 2010.
Reports have it that the couple parted ways because they grew apart over the years and that it was an amicable separation. It only came to light that the two were going their separate ways in November 2020 but sources close to them disclosed that the separation happened at the beginning of the year.
In addition to growing apart, it has been claimed in some quarters that their bicoastal lifestyle took a toll on their relationship: Jason wanted to live in New York whereas Olivia enjoyed making Los Angeles her home. They eventually decided it's best to end the relationship and are now committed to co-parenting their two kids.
Olivia Wilde Is Now Dating Harry Styles
Jason Sudeikis tries as much as he can to keep the things that go on in his private life away from the prying eyes of the public. Because of that, it is not surprising that nothing has been heard about his love life since he and Olivia called off their engagement in 2020. The same can't be said about the actress as she is believed to have already moved on with Harry Styles, an English singer-songwriter cum actor. The two were seen holding hands in California; reports have it that they attended a wedding together.
Olivia and the former One Direction singer presumably fell in love while working together. It is known that Harry is playing a character named Jack in an upcoming psychological fiction film titled Don't Worry Darling, which is directed by Olivia. The actress is a decade older than Harry but age has never been an issue.
Other Popular Figures The Actress Has Reportedly Dated
The American actress and filmmaker has thus far been in two serious relationships; first with the Italian prince Tao Ruspoli and then with Jason Sudeikis. In-between the time her marriage to Tao came to an end and when her relationship with Tao commenced, she was romantically linked to a few popular men as detailed below.
Ryan Gosling (2011)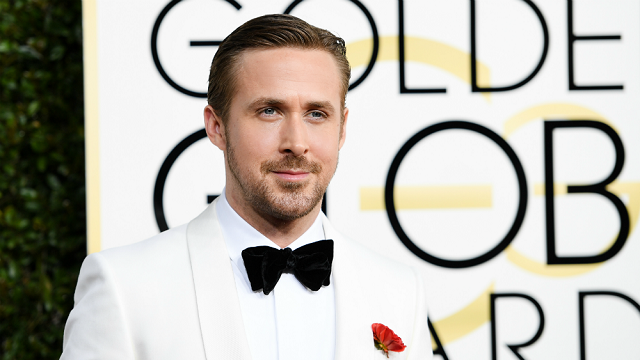 The Canadian actor and musician is one of the popular men believed to have a thing to do with Olivia Wilde. Ryan has been popular since he was a kid and has remained relevant as an adult in the competitive industry.
He is known for the roles he has played in popular projects like The Big Short, The Notebook, Half Nelson, and La La Land, amongst others. It circulated that Olivia and Ryan Gosling were an item after they had a brunch date in February 2011, the same year Wilde separated from her ex-husband, Tao Ruspoli.
As it was reported, they had the date in Cincinnati while Ryan was filming The Ides of March, a 2011 political drama film directed by George Clooney. Later that year, precisely in September, Ryan began dating Eva Mendes with whom he now has two daughters. Eva was Ryan's co-star in The Place Beyond the Pines and they have been together since they started dating. Ryan dated Sandra Bullock from 2002 to 2003 and Rachel McAdams from 2005 to 2008. If he truly dated Olivia Wilde, then their relationship ended before people began to take it seriously.
Justin Timberlake (2011)
The American singer-songwriter, record producer, and actor has been married to Jessica Biel since 2012 and they now have two sons together. Justin and Jessica began dating in January 2007 and got engaged in December 2011.
Earlier that year, in April 2011, Justin and Wilde were seen together at a Hollywood club, this was after Olivia's date with Ryan Gosling. After the actress was seen with Justin, people began speculating they were an item. This seems unlikely as the singer was in a serious relationship with Biel at that point.
Bradley Cooper (2011)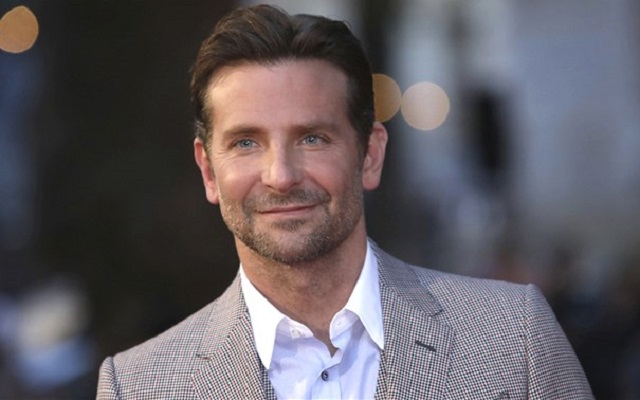 Also in 2011, the ex-wife of Tao Ruspoli was romantically linked to Bradley Cooper. This was after the famous actor and filmmaker was seen flirting with the actress at a party; barely two months after his split from his ex-girlfriend, Renee Zellweger.
Whatever they had ended as soon as it started as the actor began dating Zoe Saldana in December 2011. Interestingly, the actor co-starred with Zoe Saldana and Olivia Wilde in The World, a 2012 romantic drama film. Cooper dated Irina Shayk from 2015 to 2019 and was once married to Jennifer Esposito; the marriage only lasted from 2006 to 2007.