Nina Dobrev is one gorgeous actress and unsurprisingly, she has attracted quite a number of big names in Hollywood and has gained a list of impressive ex-boyfriends in the process, from Orlando Bloom to Liam Hemsworth. While Nina Dobrev never quite dates one man for long, as most of her relationships have been mere flings, a few were very promising like her 3-year relationship with her Vampire Diaries co-star and on-screen match-up Ian Somerhalder.
As of this writing, Nina Dobrev is not married but she is currently in a relationship with pro snowboarder and X Games gold medalist Shaun White. They were first seen together in February 2020 when highly observant fans noticed they both appeared to be on the same safari holiday together in South Africa.
While we wait in hope that her big day is in the nearest future, let's take a look at all the attractive men that have been super lucky to share a kiss or two with the Bulgarian beauty. In ascending order, here goes the list.
Meet The Men Nina Dobrev Has Dated
1. Ben Hollingsworth (2006 – 2009)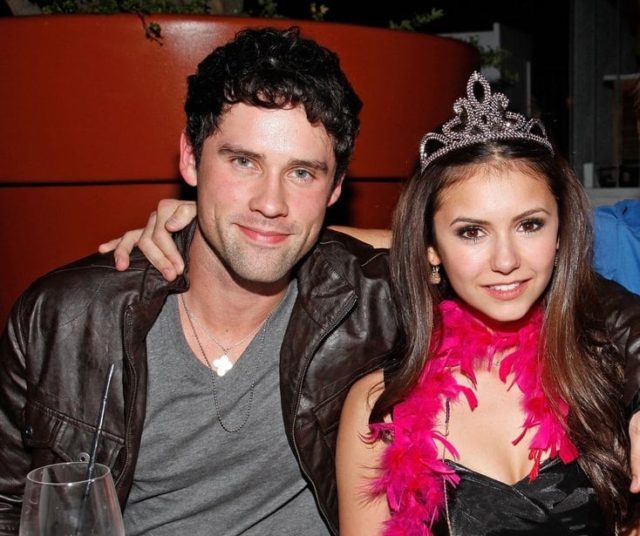 While she was yet to win hearts over with her portrayal of Elena Gilbert and Kathrine Pierce on The Vampire Diaries, Nina Dobrev entered into a romantic relationship with actor Ben Hollingsworth. When Nina celebrated her 21st birthday on January 9th, 2010, he was there to party with her. They remained friends after their split.
2. Evan Williams (2009)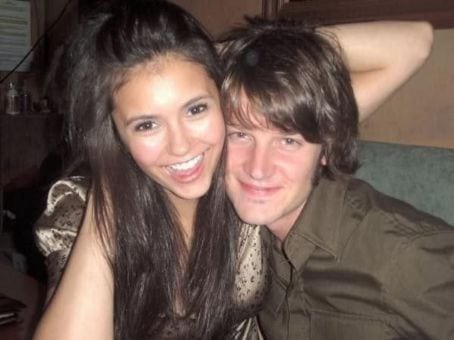 Evan Williams was her next relationship after Ben Hollingsworth. However, their relationship was a mere fling that was very short-lived. Not much is known about the two together beyond this fact.
3. Ian Somerhalder (2010 – 2013)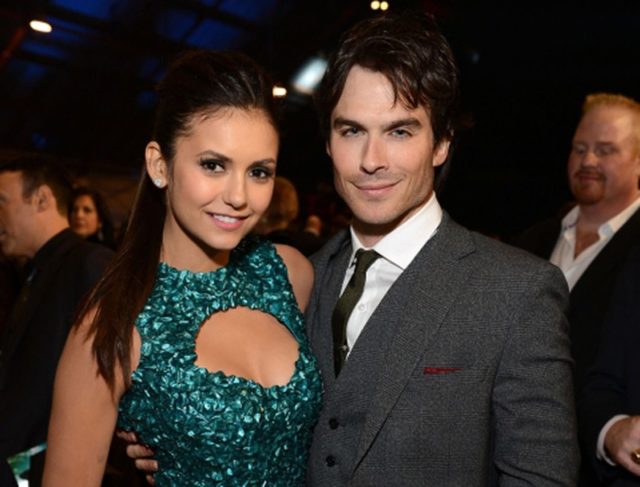 Yes, this one was the big one. Ian Somerhalder has become one of Nina Dobrev's most well-known ex-boyfriends. Undoubtedly, her most publicized relationship… It excited a lot of Vampire Diaries fans who were on Team Damon, but the relationship started at a time when Elena was dating Stefan on the show and Damon had a lot of haters thanks to his bad guy persona so their relationship didn't sit quite well with Team Stefan but when Nina began dating Ian.
Sadly, they broke things off in 2013 but still maintained great chemistry on-screen. We enjoyed it while it lasted. Ian Somerhalder went on to marry Nikki Reed and both remain friends with Nina Dobrev… How Cute!
4. Derek Hough (2013)
Post-Ian, Nina looked to patch up her romantic life with Derek Hough whom she met through Julianne Hough her BFF and younger sister to Derek. According to USA Magazine, the distance was part of what strained their relationship which survived for barely two months.
5. Liam Hemsworth (2014)
Liam's heart, the whole world had come to accept belonged to pop star Miley Cyrus, but like most relationships in Hollywood, their romance isn't without hiccups… It did have more hiccups than average, and during those times, each pair would often date others and in 2014, Nina caught Liam's eyes. Their little fling came after Liam and Miley had broken off their engagement. However, Liam went back to Miley and Nina happily moved on.
6. James Marsden (2014)
Next up on Nina Dobrev's list of Ex-boyfriends is James Marsden. There was a huge age difference here… but if Nina didn't mind trying out an older man, who are we to judge, right? Sometime in June 2014, they were seen all over each other at karaoke in New Orleans.
7. Orlando Bloom (2014)
Nina's relationship with Mr. Bloom made fans realize one thing – she doesn't mind older men. They attended Zachary Levi's Nerd HQ bash together and treated onlookers to a very steamy kiss. They packed on another PDA in August 2014 at Comic-Con.
8. Derek Theler (2014)
Nina was spotted locking lips with Derek Theler in a Comic-Con party in August 2014. He dated Christina Ochoa not long after. The hunky star, who got his breakthrough with Baby Daddy, scored a part in Marvel's Ninjak vs. the Valiant Universe which was released in 2018.
9. Chris Wood (2014)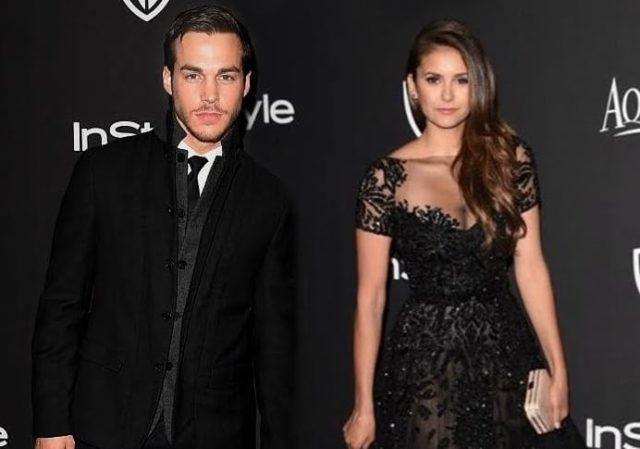 Chris Wood is next up on Nina Dobrev's list of Ex-boyfriends. Nina ended her long list of 2014 flings with Chris Wood, the grey-eyed hunky actor who joined Vampire Diaries. Nina was quite open with Wood as they shared many cute snaps of themselves on social media. Their relationship lasted for as long as Nina was in TVD.
10. Austin Stowell (2015)
Nina and Austin got along really well and gave fans hopes of a longterm romance. Nina is known for her steamy PDAs and she packed on a lot with Austin. They even confirmed their relationship on Twitter in October 2015, but 7 months on, busy schedules tore them apart.
11. Glen Powell (2017)
They took photo booth snaps together in July 2017 sparking dating rumors and a few days later, their relationship was confirmed. Per reports, they had been together since January 2017. By November 2017, reports surfaced that the two were "taking time apart" due to Nina's busy filming schedules.
Nina next moved on with screenwriter-director Grant Mellon from whom she split in November 2019, and by early 2020, she has been linked with snowboarder Shaun White who is an Olympic gold medalist.