When you are talking about women who have made great strides in the world of sportscasting, the name Nicole Briscoe will definitely pop up. Born on the 2nd of July, 1980, Briscoe started out as a pageant contestant in her teenage years and won several crowns in the process. She subsequently delved into the world of broadcast journalism and has now become one of the most respected sportscasters in America. With auto racing as her forte, Nicole Briscoe has proven that she is an unbeatable combination of beauty, brains and brawns.
Falling in Love with Sports at a Tender Age
Nicole Briscoe (nee Manske) would be the first person to tell you that her life hasn't exactly gone as planned but that she is nevertheless better off for it. The sportscaster was born in Wausau, Wisconsin but grew up in Roscoe, Illinois. She hailed from a sports-loving family and spent the majority of her childhood soaking up various sports such as basketball, baseball, and football. She thus aspired to become a sports journalist from an early age. Briscoe attended Hononegah High School (where one of her schoolmates was coincidentally future auto racer, Danica Patrick) and graduated in 1998.
She subsequently delved into the beauty pageant industry and won the Miss Illinois Teen USA crown that same year. Her exploits on the pageant circuit did not stop at this juncture. She further competed in the 1998 Miss Teen USA pageant as well as the 2001 Miss Illinois USA pageant and finished in the top category.
The Humble Beginnings of her Journalism Career
After proving herself as a beauty queen, Nicole Briscoe returned to her first love of sportscasting once more. She enrolled in college for her broadcasting degree and bagged her first job as an intern anchor at WREX-TV, Rockford, in 1999. Following a two year stint there, Briscoe moved to Fort Wayne, Indiana, where she worked as a general assignment reporter for the local WANE-TV.
She spent three years in this role before encountering a big dilemma. Briscoe was presented with the chance of continuing in news at a big network or diverting to sportscasting at a small TV station. The Illinois native mulled over the idea for days but decided to stay true to her heart. She, therefore, packed her bags and joined WISH-TV as a sports anchor in 2004.
Nicole Briscoe spent two years at WISH-TV during which she covered various sports teams (Indiana Pacers and Indianapolis Colts) and sporting events (US Formula One Grand Prix). She subsequently moved to motorsports network, SPEED where she spent two years, before moving to ESPN in 2008.
Nicole Briscoe's Strides on ESPN
Given her experience in motorsports, Nicole Briscoe was initially assigned to ESPN's auto racing division. She served as the host and reporter for their NASCAR news program known as NASCAR Now (2008 – 2014). She subsequently hosted their pre-race NASCAR countdown program (2011-2014). After several fruitful years with ESPN, Briscoe ran the risk of losing her job when the network decided to stop showing live NASCAR races in 2014.
Her excellent record, however, spoke for her and the head honchos decided to keep her on as one of the hosts of their flagship sports news program, SportsCenter. Since then, Briscoe has hosted various editions of SportsCenter including late-night, weekdays, weekends and early morning bits. She has also grown to become one of the major attractions on the show.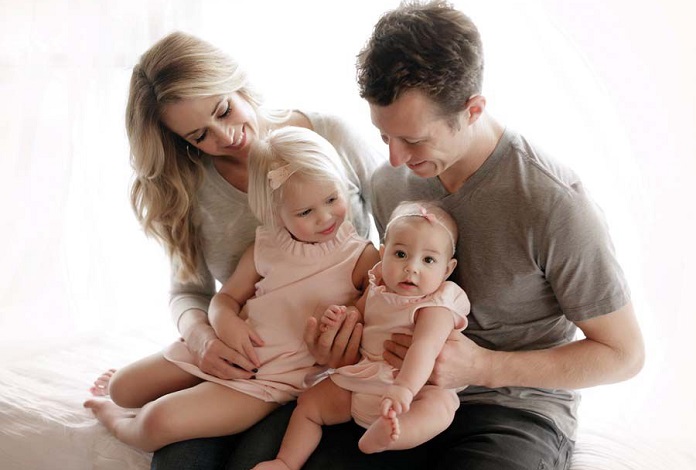 One Half of a Sports Power Couple
Briscoe's love for auto racing extends beyond her job to even her personal life. The ESPN host is married to a professional race driver named Ryan Briscoe. Ryan is originally from Sydney, Australia, and was born in September 1981. He started out as a go-kart racer in his teens and won several championships in Australia, North America, and Italy. He is now a professional racing driver and has competed in the IndyCar series, German F3 and Euroseries Formula 3.
Nicole Briscoe first met her husband while covering the IndyCar series in 2005. Ryan was racing in the series but unfortunately suffered a terrible crash. He managed to make it out alive and subsequently spent several months recuperating abroad. On returning to the U.S., Ryan bumped into Briscoe who was quite happy to see that he was doing well. The two subsequently kept in touch and eventually started dating. They later tied the knot in 2009.
Briscoe and her husband now have two daughters namely, Finley and Blake. The couple utilizes their spare time to embark on wonderful family vacations. They also regularly indulge in their mutual passion for running. Briscoe and her husband have both taken part in several races and half marathons. Ryan also completed the New York City marathon in 2019 while his indefatigable wife plans to run the Chicago and New York Marathons in 2020.