Nick Kroll has been hailed as one of the most dynamic/creative voices in contemporary entertainment and the reason is not hard to spot. The American comic star, writer and actor has starred in several hit comedy movies over the years. He is also the brain behind Big Mouth, a hilarious coming-of-age animation about puberty. Kroll has effectively mined his childhood experiences to become one of the most popular comedians in present-day America.
Early Years and Foray Into Comedy
Nicholas Kroll was born on the 5th of June 1978 in Rye, New York. He grew up in the Big Apple and attended schools such as the Rye Country Day School and the Solomon Schechter School of Westchester. He subsequently proceeded to Georgetown University where he completed a degree in history, with a minor in art and Spanish. Kroll first dabbled into comedy while in middle school. He continued to nurture his passion throughout his college days at Georgetown. He entered as many comedy competitions as he could find. The young man also joined an improv group where he met his great friend, and future collaborator, John Mulaney.
Upon graduation, Nick Kroll busied himself with minor stand-up gigs. He also contributed ideas for several comedy shows including MTV's Human Giant. The New York native subsequently made headway when he landed a recurring role on Cavemen in 2007. The show is an ABC sitcom that revolved around the adventures of a trio of cavemen living amongst Homo sapiens in an advanced society. Kroll portrayed one of the cavemen and even though the series was short-lived, it served as an effective springboard for his career.
Since his breakthrough on Cavemen, Nick Kroll has grown from strength to strength. He has performed several sold-out tours, including the widely successful 2019 tour, Middle-aged Boy. He has also launched several successful TV shows like The Kroll Show and Big Mouth. The latter is a collaborative venture with childhood friend, Andrew Goldberg. The hit Netflix show chronicles Kroll and Goldberg's childhood experiences as it concerns puberty and attendant struggles such as masturbation, sexual arousal, sexuality, etc. Since its 2017 debut, Big Mouth has received universal positive acclaim. It has also scored several accolades, including an Emmy nomination for Outstanding Animated Program.
His Acting Career
Nick Kroll is not only a successful comic performer but also a thriving actor. The New Yorker has featured in several movies and TV series, including Olympic Dreams, Loving, Operation Finale, Uncle Drew, Knight of Cups, Sausage Party, Sing, Secret Life of Pets, I Love You Man, Date Night, Get Him to the Greek, Dinner with Schmucks, A Good Old Fashioned Orgy and The League. Most of Kroll's acting stint has been restricted to comic roles. He has, however, featured in some serious dramatic films, including the 2016 critically-acclaimed biopic, Loving which chronicles the true-life story of Richard Loving, a white construction worker who falls in love with and marries, a black woman named Mildred. This interracial marriage violates the laws of Virginia and the couple go all the way to the Supreme Court to overturn the obnoxious law. Loving featured the duo of Joel Edgerton and Ruth Negga while Kroll portrayed their attorney, Bernard S. Cohen.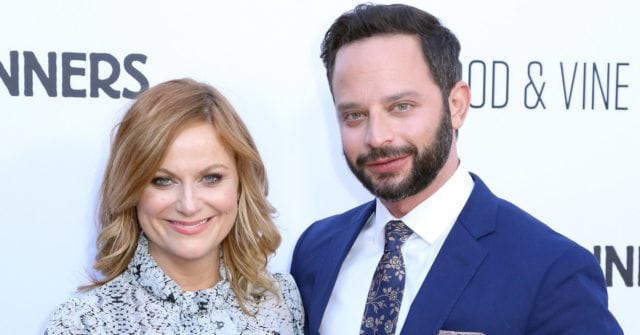 His Billionaire Dad
Kroll hails from a family of six. It comprises of his father, Jules B. Kroll, his mother, Lynn Korda, as well as three siblings namely Jeremy, Dana, and Vanessa. Kroll's dad is a billionaire businessman. The Georgetown and Cornell alumnus is the founder of Kroll Inc., a renowned corporate investigations and risk consulting firm. The senior Kroll successfully ran Kroll Inc. for several years before selling it in 2004 in a deal worth $1.9 billion. Since then, he and son, Jeremy have forged on with two new firms, KBRA and K2 Intelligence. The former is a bonds rating company while the latter deals on corporate investigations, asset recovery and more. Kroll Sr. now has an estimated net worth of $1.5 billion. It may be this wealthy background that gave Nick Kroll the impetus to persevere in his comedy career despite the poor remuneration he received as an upcoming act during his budding days.
Nick Kroll's Love Life
Kroll has enjoyed a pretty quiet love life. His most memorable relationship to date is with fellow comic juggernaut, Amy Poehler. The two had known each other for several years but only turned romantic in 2013. Kroll and Poehler dated for nearly two years during which they vacationed together and made several joint red carpet appearances. The couple, however, called it quits in 2015, citing their busy work schedule as the reason. Since then, Kroll has not been romantically linked to any other lady. He has, however, been spotted with the beautiful Lily Kwong, an award-winning landscape designer who uses flora and fauna as an artistic medium. She and Kroll attended the 2019 creative Emmys Awards together. The comic star also graced an award ceremony honouring her in April 2019. There is, however, nothing to suggest that their relationship is romantic in nature.