Mor Shapiro is the wife of controversial political commentator Ben Shapiro. She is an American-Israeli medical doctor in her own right.
It is often said that opposites attract, and this may well prove to be the situation between Ben Shapiro and his wife, Mor Shapiro. While the conservative political pundit has no qualms stocking controversy with some of his heated takes on a wide range of divisive issues, Mor has firmly stayed out of the spotlight, content to focus on her impressive career and family.
Such a strategy has served the couple quite well, but Mor has found herself being dragged into the spotlight due to her husband's utterances. You would think that such may eventually drive a wedge between them, but nothing has yet happened, which shows that the lady may firmly be on the same page with her husband in terms of what they believe and what they do not believe.
Profile Summary of Mor Shapiro 
Full Name – Mor Toledaro Shapiro
Date of Birth – 1988
Nationality – Israeli-American
Ethnicity – Jewish-Moroccan
Net Worth – $1.2 Million
Schools Attended – UCLA and David Geffen School of Medicine UCLA
Siblings – N/A
Husband – Ben Shapiro
Children – Three
Mor Shapiro Originally Hails From Israel and Has Jewish-Moroccan Roots
Ben Shapiro is quite passionate about his Jewish heritage and it makes sense that he would get hitched to a lady who is equally Jewish as is the case with Mor. Born in the year 1988 in the Israeli town of Herzliya, Mor Toledaro hails from a family of Jewish-Moroccans.
She spent her formative years in Israel and reportedly completed her high school diploma at the Sha'arei Mishpat College in Israel. Her family subsequently migrated to Sacramento, California and she moved out with them.
That migration would not be the first time that Mor's parents were making such a move. They originally hailed from Morocco but moved out to Israel even before she was born.
She Studied Medicine at UCLA and is now a Family Medicine Practitioner
Upon relocating to the United States, Mor Shapiro resumed her education and got into college. She attended UCLA where she majored in psychology. She obtained her degree in 2010 and then decided to become a medical practitioner, prompting her to apply to the David Geffen School of Medicine at UCLA.
Her application was successful and she spent the next five years undergoing the rigors of medical school. She passed that hurdle in 2015 and underwent her residency at the Kaiser Foundation Hospital.
Mor Shapiro has since completed her medical training and is now certified to practice family medicine in California and Florida.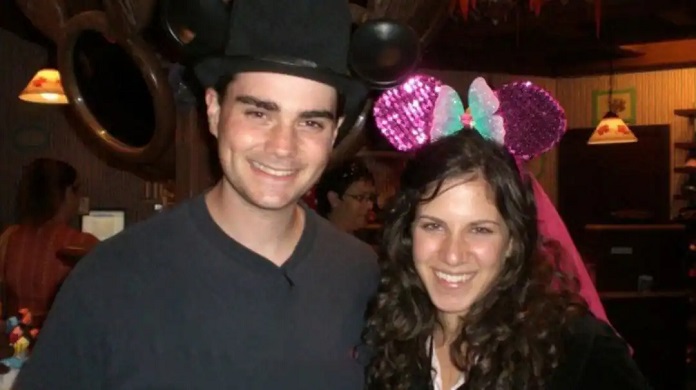 Mor and Ben Shapiro Tied The Knot in Israel in 2008
While Mor Shapiro and her husband both attended UCLA, they did not run into each other on their own. It was rather Shapiro's younger sister, Abigail, who introduced them to each other. They became acquaintances and soon enough, morphed into a relationship.
The couple would later get engaged and tied the knot in the year 2008 in a traditional Jewish ceremony held in the Israeli town of Acre. Following the marriage, Ben took to his blog to share the good news and revealed that his wife was 20 while he was 24 years of age. He went on to state that they plan on having healthy, happy, and freedom-loving children with the help of God.
The Couple Now Have Three Children Together
Since tying the knot in 2008, Mor and her husband have both thrived in their respective careers. Together, they have gone on to welcome about three children, including a daughter named Leeya Eliana Shapiro who was born in 2014. Leeya suffered from ADS and had to undergo open-heart surgery in 2015. Thankfully, it was successful and the family was able to get on with their lives.
Mor and Ben have been able to sustain their union for over a decade now and the reason behind their longevity may be the willingness to compromise. When Mor was in UCLA, her husband got a great career opportunity in New York and she agreed to transfer there so that he could take it. Ben would pay back the favor some years down the line by agreeing to relocate the family once more so that Mor could undergo her residency program.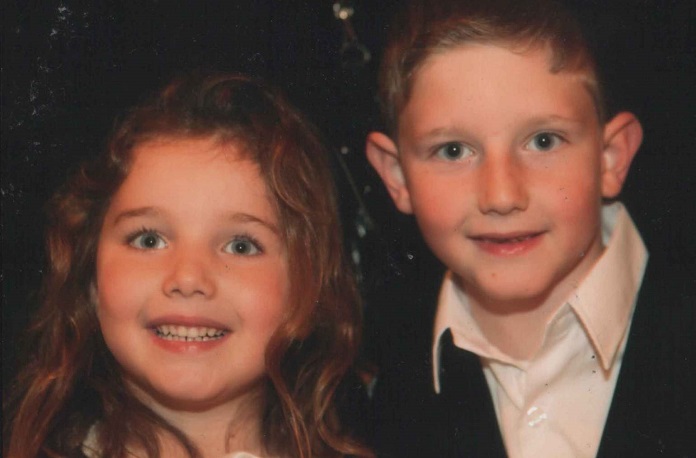 The Family Now Make Their Home in Nashville
Just like her husband, Mor Shapiro has spent much of her life in California. She is now relocating with her family to Nashville, Tennessee. The move was announced by her husband in 2020 and in his statement, he deplored the fact that California had gone from a would-be paradise to a burgeoning dystopia.
He condemned various issues, such as a failed public education system that is overburdened by political correctness, and stated that he wanted his kids to grow up with more freedom and safety.
Pursuant to these plans, Mor and her husband have put their historic home in the San Fernando Valley neighborhood on the market. They reportedly bought the Spanish colonial revival-style ranch for $1.7 million in 2015 and are now asking for $2.8 million.
The Doctor Became a Viral Internet Topic in 2020 Thanks to Her Husband's Views On A Cardi B Song
One of the biggest songs of 2020 was the collaboration between rappers Cardi B and Megan Thee Stallion on the song "WAP". The song featured lots of sexually suggestive and provocative lyrics and Mor's husband was not there for it.
During an episode of his Daily Wire Show, he condemned the lyrics and bemoaned the fact that that this was what the feminist movement was all about. While giving his two cents, Ben repeated the sexually explicit phrases with a stilted and painful expression and of course, the clip of the whole thing became a viral internet meme.
The Harvard-trained lawyer later took to Twitter to further explain his views but the only thing that it ended up doing was to drag his innocent wife into the whole melee.
The tweet stated that his doctor wife had diagnosed the WAP ladies as perhaps suffering bacterial vaginosis, yeast infection, or trichomonas and the internet ran with it making several claims about Mor. The doctor wisely refused to comment and this helped the whole thing to die down, at least to some extent.
Mor and Her Husband are Both Music Enthusiasts
While she has never come out to talk about her ideological beliefs, it is reasonable to assume that Mor Shapiro shares the same political leanings as her husband. Another thing that the couple definitely have in common is their love for music.
Mor took vocal classes as a child and went on to play both the piano and violin. She would later join an acapella group during her time in medical school. Ben, on his own part, is the son of a famed musical composer. He mastered the violin at an early age and went on to perform publically at the age of 12.