Mindy Kaling's baby daddy is unknown to the public. The American actress and comedian, who is best known for her work in the TV series, The Office, has chosen to keep her children's paternity a secret. Many have speculated that her mystery baby daddy may be actor B. J. Novak but that is not the case as he is only the kids' godfather.
Mindy became a first-time parent in 2017 when she secretly gave birth to her daughter Katherine Swati. About three years later in 2020, she welcomed another child, a son named Spencer Avu. The entertainer has been loving every minute of parenthood but has chosen to keep details about her family under wraps. It is said that even close friends do not know the identity of the daddy of her babies.
Does Mindy Kaling Have A Husband?
The star actress is not married but has a mystery baby daddy. When the news of the actress's pregnancy hit the air in 2017, everyone couldn't help but wonder who the father of her child could be as Mindy wasn't seeing anyone publicly at the time neither was she even married. It's been a while since her daughter was born, yet the actress has not come forward to name the man who made her a mother. While Mindy Kaling is well within her right to hide the paternity of her daughter, her decision to keep her fans uninformed about the identity of her baby daddy has given rise to lots of speculations and unsolicited attention from the public.
Mindy Kaling and B. J. Novak's Relationship Came Under Scrutiny Again
Kaling may have been tight-lipped about her baby daddy but that hasn't stopped fans from having their suspicions as to who her baby daddy could be. Top on that suspicion list is none other than her The Office co-star B. J. Novak, whom she dated on and off during their time on the show where they were also romantically matched up. In addition to working with Mindy on several projects, including as a consulting producer for Season 1 of her show The Mindy Project, Novak is also the godfather of her daughter.
While Kaling's refusal to reveal the identity of the father of her child might be a bad idea for some people, her decision to name Novak as Katherine's godfather made many people believe the actor is not actually her baby daddy.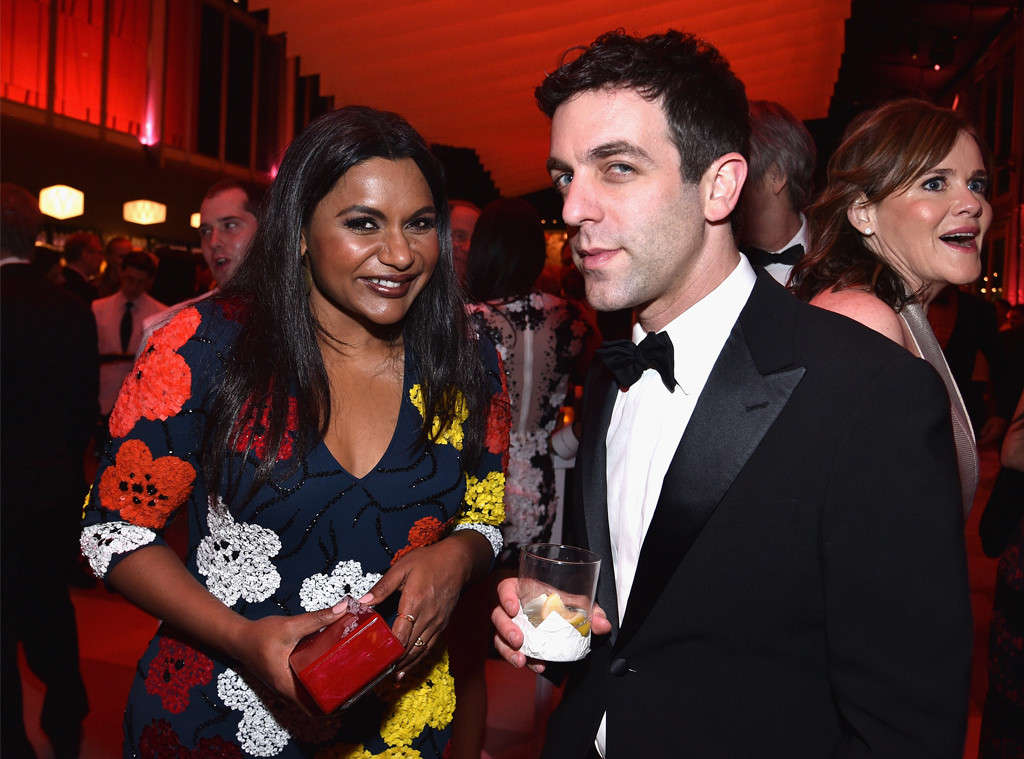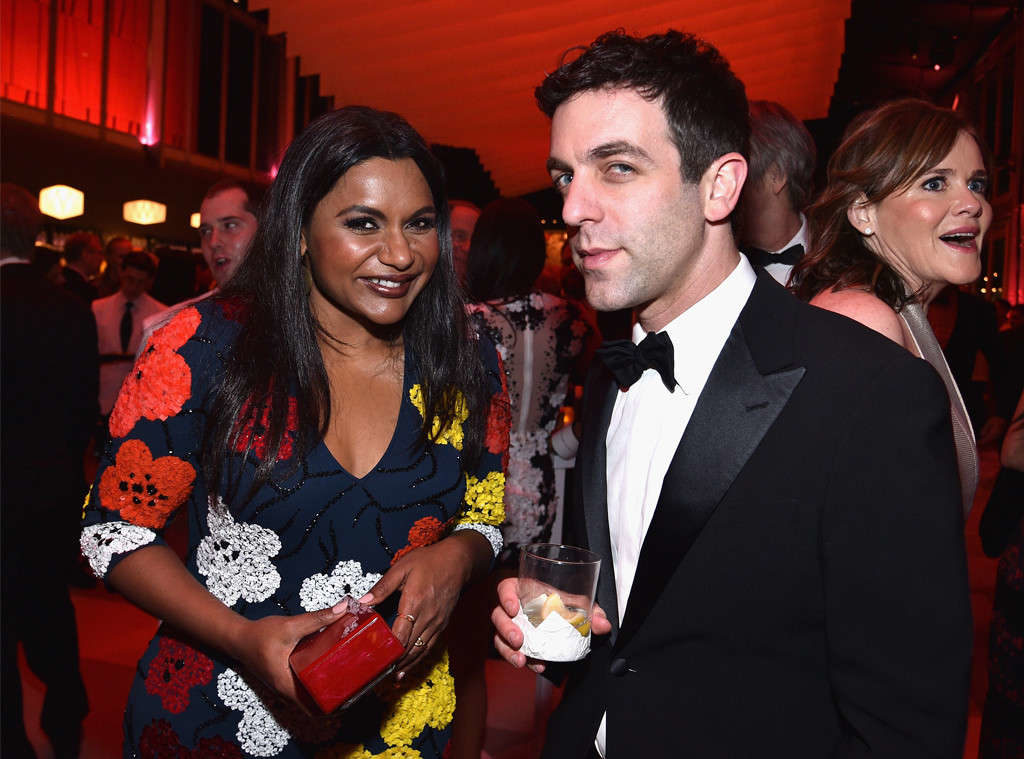 The Men From Her Past Relationships Didn't Escape Being Considered As Her Baby Daddy
Besides Novak, Massachusetts-born writer Benjamin Nugent has also been named as a suspect. The two were rumoured to have dated from 2008 to 2012 but since their friendship ended, they haven't been seen together. Considering the time Mindy Kaling and Nugent called it quits, there is little chance of the latter being Katherine's father. But, if Benjamin is Mindy's baby daddy, her daughter might be an amazing writer someday.
The last person who has been linked to Katherine's paternity is none other than the American politician Senator Cory Booker. However, out of all the potential fathers we've mentioned above, Booker is the only one who publicly asked Kaling out on a date but didn't confirm later if the date actually happened. Born on April 27, 1969, Cory has never been married but has been linked to American activist/poet Cleo Wade and recently – Hollywood star Rosario Dawson.
As at the time of writing this piece, none of the alleged fathers has come out to admit paternity or comment on the actress's decision. And, while naming Novak as Katherine's godfather may seem to have cleared the air a bit on Mindy's relationship status with the actor, it is not proven yet that he, Nugent, or Cory, is the father of the child. Interestingly, Kaling has categorically stated on several occasions that her The Office co-star is much more like a family and that she will only unveil the father of her child after she must have discussed the issue with her daughter. Until then, we all have to respect her decision, after all, she has every right to do so.
Who Is Mindy Kaling's Daughter Katherine Swati Kaling?
Mindy Kaling's daughter, Katherine Swati Kaling, was born on the 15th day of December 2017. She was named Swati after her grandmother who died from pancreatic cancer in 2012. To the best of our knowledge, Katherine is being raised by her mom alone. As an accomplished actress who is worth about $25 million, Kaling blows lots of dough on her little princess. She is equally protective of her daughter as she carefully selects what information she gives away about her and has never revealed her face to the world.
Although Katherine is still young to make decisions on her own or even choose a career path for herself, it won't come as a surprise if she follows in her mother's footsteps when she grows up.
Is Mindy Kaling Married and Does She Have a Husband?
There are no records that indicate that Mindy Kaling has ever been married. The actress has gone to lengths to keep details of her personal life to herself. As a result, we do not know if the father of her kids is her husband or if the kids even have the same father.
Is B. J Novak Mindy Kaling's Baby Daddy?
B. J. Novak is not Mindy Kaling's baby daddy. While the two dated on and off in the past, they are no longer together and Novak is reported to be the godfather of Kaling's kids.
Who is the Father of Mindy Kaling's Children?
The father of Mindy Kaling's children's are not known to the public. The actress has kept his identity a secret, even to those that are close to her.
How Many Kids Does Mindy Kaling Have?
Mindy Kaling has two children. Her first child is a daughter named Katherine Swati born on 15 December 2017 while her second child is a son named Spencer Avu born on 3 September 2020.
How Old is Mindy Kaling's Daughter, Katherine Swati Kaling?
Katherine Swati Kaling is 5 years old. The young lady was born on 15 December 2017.