Mica Burton is a 29 years old American actress, host, and cosplayer model who is known for her contributions in the gaming space, having hosted for Achievement Hunter, The Know, the Overwatch League and voicing a character in 100ft Robot Golf. Mica Burton is also known as LeVar Burton's daughter
Mica Burton was born on July 8, 1994 in Los Angeles, California. She currently stands at 5 feet 2 inches, and is worth at least $1 million. She also has a huge following on social media
Mica Burton is one of the two children of LeVar Burton, an American actor and director admired for his works as a children's television host. More than being the child of a famous entertainer, Mica is also a versatile entertainer. She is a cosplayer and an actress as much as she is a YouTuber and a streamer. Also a model, her career has seen her work with popular establishments in the industry, including Rooster Teeth Productions.
Given who her father is, one could claim that Mica has always been popular but it is through her exploits in showbiz that she gained the interest of the thousands of followers she commands online. In addition to what she does, these followers are interested in keeping up with other aspects of Burton's life: from her early life to her education, the wealth she has accumulated, her love life, and what have you.
Profile Summary of Mica Burton
Full Name: Michaela Jean Estelle "Mica" Burton
Nationality: American
Place of Birth: Los Angeles, California, USA
Date of Birth: July 8, 1994
Age: 29 Years Old
Occupation: Cosplayer, Actress, Model, Streamer, and Youtuber
College: University of Michigan
Father: LeVar Burton
Mother: Stephanie Cozart Burton
Sibling: Eian Burton Smith (Half Brother)
Height: 5 Feet 2 Inches (157.48 cm)
Net Worth: $1 Million
Twitter: @MicaBurton (205k Followers)
Instagram: micaburton (142k Followers)
YouTube: Mica Burton (2.57k Subscribers)
The 29 Years Old Entertainer Was Born and Raised In Los Angeles, California to LeVar and Stephanie Cozart Burton
There may be things that are yet to be learned about Mica Burton but it has never been a secret that she was born and raised in Los Angeles, California. Her date of birth was on the 8th of July 1994 and she was born into an entertainment family. As stated earlier, her father LeVar Burton is a prominent entertainer – an actor, presenter, director, and author who has been active in the entertainment industry since the 70s.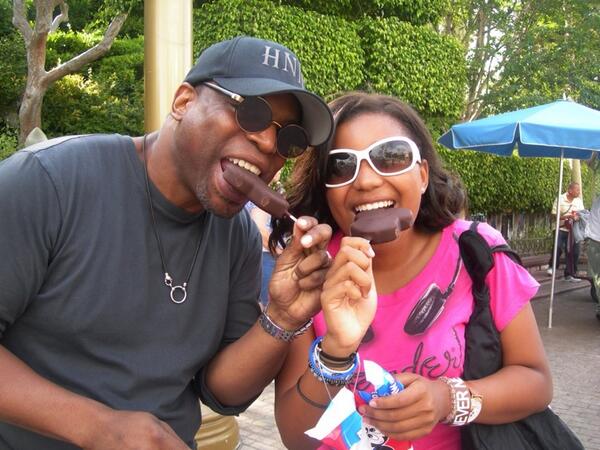 On the 3rd of October 1992, LeVar got married to Stephanie Cozart Burton who is prominent in the movie industry for her works as a make-up artist. She has worked in the makeup department of several popular productions including Silver Spoons, The Charming, The Facts of Life, Out of this World, In Living Color, White Men Can't Jump, and much more.
Mica is the only child LeVar and Stephanie had together. She is very fond of her parents as much as they have been supportive of her. She has an older half-brother named Eian Burton Smith. It is said he was a product of a one-night stand that LeVar had with a woman identified as Chimara P. Smith. LeVar didn't know he fathered the child until Eian was about three years old. He had to fight for Eian's paternity back in 1984.
Growing up, LeVar Burton's daughter started cosplaying and going to conventions. Nonetheless, that didn't constitute a distraction for her education. By the time she graduated from high school, she was already certain of what she should study in college that would help her attain her career goals. She attended the University of Michigan School of Theatre and Dance in Ann Arbor and graduated in 2016 with a Bachelor of Fine Arts degree in Theatre.
Mica Burton Began Her Career Journey As a Cosplayer and It Laid The Foundation For Her To Accumulate Her $1 Million Net Worth
LeVar Burton's daughter's passion for cosplaying has been traced to when she was still a kid and she has held on to it even as an adult. She once expressed a desire of seeing more cosplayers of black extraction. So, it is something she is very passionate about and has no plans of giving up. She also played video games with her father growing up and like most gamers, became a fan of Rooster Teeth—a popular YouTube gaming channel— at some point.
As fate would have it, she met one of her favorite members of Rooster Teeth at a restaurant in Los Angeles and her father encouraged her to introduce herself to the said member. They kept in touch after that and through this member, she got to meet other members and founders of Rooster Teeth. The connection deepened so much that she was cast in one of Rooster Teeth's feature films and by the time she graduated from high school, she had already secured a full-time position with the company.
As a member of the company, she served in several capacities and was featured in notable projects like the Achievement Hunter series. She also worked as an editor on The Know which was the official entertainment news channel division of Rooster Teeth on YouTube. The company has its headquarters in Austin, Texas; Mica announced in April 2018 that she would be leaving the production company to move back to Los Angeles where she can focus on acting, cosplaying, and modeling.
Since then, she has been seen in series like Overwatch League, Narrative Telephone, Critical Role, and Vampire: The Masquerade: L.A. By Night. All of this has contributed to her wealth estimated at $1 million.
The 5 Feet 2 Inches Tall Cosplayer Is Openly Bisexual and Currently Dating Minnie Mooncos
Judging from the pictures she shares on her various social media pages, it wouldn't be out of place for anyone to assert that the cosplayer is in good shape. She has a good body weight for her height. Mica Burton stands at 5 feet 2 inches (157.48 cm); she is 2 inches shy of the average height for American women which is said to be 5 feet 4 inches.
It is no secret that Mica is sexually attracted to both males and females. She is bisexual and has been very open about it. From what we gathered, she has been in a relationship with Minnie Mooncos for several years. Minnie is known online as Jerronimo and is also a cosplayer. She describes herself on Ko-fi as a cosplayer and crafter "literally powered by coffee".