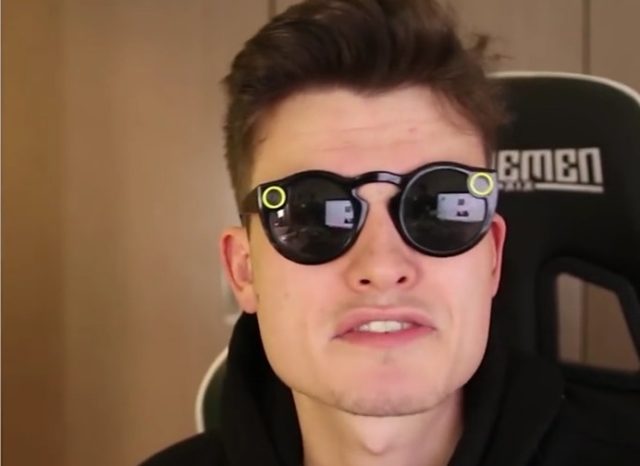 Social media, especially YouTube has become a profitable tool in the hands of many youths, who have bothered to tap from its unending rewards. If you are wondering how ordinary people like Memeulous become stars just by uploading videos, this would help you, so I suggest you keep reading. Most YouTubers if not all make their money through five simple ways, ad sense, patreon, affiliate links, merchandise and the most important of them all is brand ads. Brand ads give YouTubers most of the capital they generate. Essentially, the more the viewership and subscription, the more the brands that would approach the YouTuber to advertise on their channel.
British YouTube stars are not the most popular of the lot but they do get by and are gaining a lot of followership. Memeulous is one of the British YouTube vloggers aiming to make a mark on the social media platform. The YouTuber is most popular for his absurd humor videos, vlogs, parodies of movies, and satire. Not much is known about the YouTube personality as he has kept much of his personal life out of the spotlight. It is, however, no news that he has gained wide popularity with his YouTube channel and has got over 3.4 million subscribers.
He is a member of Con Academy, a fictional high school in a YouTube series titled Con Academy. Other YouTubers who are part of the series include JackSepticEye, Dan Howell, Markiplier, etc.
Memeulous Bio (Age)
Memeulous was born George Owen Andrew on July 10, 1998. Absolutely nothing is known about his family. His parents' names or what they do for a living are not known, neither is it known if he has any siblings. He may have had some form of formal education, but the exact detail of such is also unknown.
The most known fact about the British star is that he is a YouTube personality who uploads interesting videos on his channel dubbed Memeulous. He began the channel in September 2013 and has been regular with his contents ever since. Four years after creating his channel, he hit his first milestone of 1 million subscribers. In August 2018, his subscriber base doubled and by January 2019 he has already garnered over 3 million subscribers.
Memeulous has a few contents (especially his parodies) on his channels that have proven to be irresistible to his audience and keeps them coming back. He began his channel with his MLG parodies and was popular for them. His first two parodies – Harry Potter and the Noscoper's Stone and Harry Potter and the Chamber of Memes – still get massive views till date.
In the first 10 months that followed his channel's launching, he kept it running with his parodies and video game plays. He uploaded videos on playing games such as Club Penguin. The YouTuber plays this game and provides a sort of commentary, sometimes with other YouTubers. He also uploads other video games while he commentates on them. Another popular game he plays is Roblox.
Recently, Memeulous has been into a series called Last Month This Happened. It is a monthly series where he uploads a video once a month talking about what happened on YouTube or on the internet in general in the past month. In addition to this series, Memeulous runs another series where he pays strangers to do comic or humorous favor for him. In one of them, he paid a lady to be his fake girlfriend for one week.
Furthermore, Memeulous does analysis on photos or other videos he wants to discuss. He would pick a picture, video or a topic and discuss it, sometimes with fellow YouTubers. When asked how the name Memeulous came about, he said it was a combination of Meme and Fabulous. Creative, huh?
Height and Other Facts About The YouTube Vlogger
The British born star, Memeulous is a YouTuber who has gained a lot of fame online from his numerous video uploads. While researching for his body measurements, it was discovered that Memeulous is 5 feet 3 inches as he revealed on his Twitter account. However, other body measurements, such as his weight, chest size, arm size, etc are not known.
Sexuality
On Memeulous' sexuality, it is not known if he is straight, gay or bisexual as there are no records of any form of his romantic relationships on the internet.
Social Media Presence
Asides being on YouTube, Memeulous can also be found on other social media forums. He has a Twitter account where he is active and doesn't fail to give meaningful replies to questions raised by his followers. Currently, he has over 400,000 followers on the platform and is also active on Instagram where he has more than 360,000 followers.
Net Worth
As a star on YouTube who has over 3 million subscribers, it comes as no surprise that Memeulous would be living la Vida Loca, owing to his earnings. There is no other known source of income for the young man. A recent estimate shows that Memeulous has an incredible net worth of $5 million.