You would be surprised at the number of hot celebrity mom's we have out there. These gals are doing it all, they have booming careers and they still manage to have lovely families too. So that's what today is all about, one career girl and her family, in that vein let's get right to it, beginning with Megan Fox kids.
See also: Ben Affleck's Marriage, Wife, Divorce And Girlfriend
Megan Fox Kids
The actress is the proud mother of three sons and she still doesn't look like she has had any kids. Her first son, Noah Shannon Green was born on 27 September 2012, next came Bodhi Ransom Green on 12 February 2014 and more recently they welcomed their son Journey River Green to the world on 4 August 2016.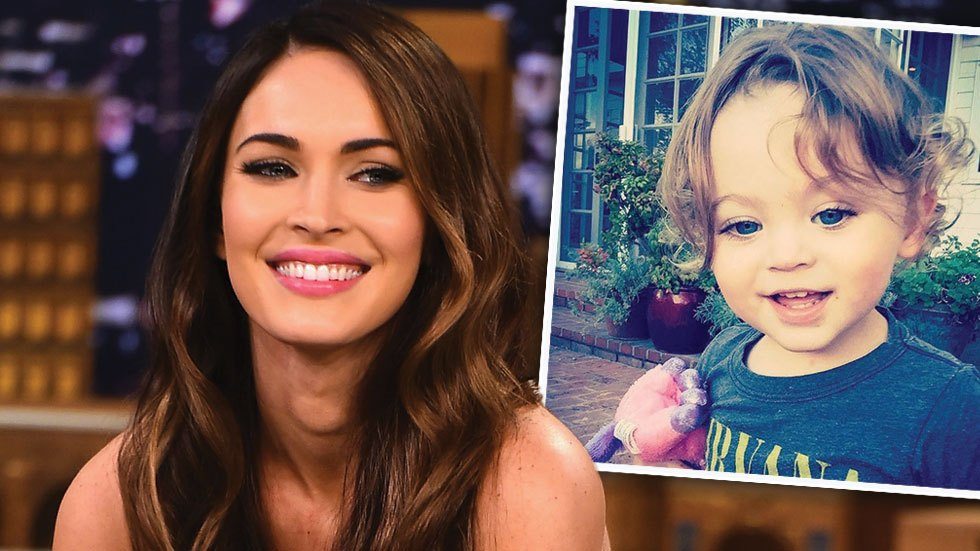 Megan and Brian have got themselves one hell of a cute family, and the pictures they share tell it all. Sometime in 2016, Green shared some adorable snaps of his little clan, where he didn't only gush over them, but his wife. According to ET, In the first photo, Bodhi, 2, is adorably posing in a red wig, while in the next pic, he's hanging out with his older brother Noah, 4. 'I miss being young'.
Next he shared a picture of the newest addition to the family, Journey, the photo was captioned, ' My wife makes beautiful babies.' Baby Journey is not only known for being as adorable as can be, he's apparently a genius/psychic baby. Hold on for this roller coaster of a story.
Megan caused a bit of a a ruckus when she claimed that her unborn child was communicating with her from inside the womb. Yup, you heard us right, apparently, he was giving her messages and pointers, telling here that he wanted to move and be raised some place else.
Here is what the mother of three said on Jimmy Kimmel Live, ' You don't hear an audible voice, but you hear messages, if you're open to it. For instance, this baby wanted me to live somewhere else so we're moving to a whole different place in Los Angeles because I feel like that's where this baby wants to be raised.'
Well, that's all we have on Megan Fox kids for now, we hope to see more of the little tykes in the days to come.
See also: Liam Neeson's Wife, Sons And Other Children
Megan Fox Husband
Brian Austin Green was a pretty big deal in the 90's, starring in the hit TV series Beverly Hills, 90210. Do not be mistaken, that wasn't his first or only rodeo, the star's husband has also made appearances in Terminator: The Sarah Connor Chronicles, Freddie, Wedding Band, Anger Management, Smallville and Desperate Housewives.
Before he met and dated Megan, there were a couple of other famous women in his life, he was with his Beverly Hills, 90210 co-star Tiffani Thiessen in the early and mid-1990s, also he and his 90210 cast mate, Vanessa Marcil, have a son together. His name is Kassius and he was born sometime in March 2002.
Megan was just 18 to Ben's 30 years when the two first met, he guest starred on an episode of Megan's show Hope & Faith and for them, the attraction was instant. By 2006, the two already took a step in the direction of total commitment when they moved in together. Soon after, Megan was seen moving around with a ring on it.
With great fame, comes great responsibility, 2007 was a good year for the couple in their individual careers, Megan was soaring on the hype of Transformers, while Brian had Terminator: The Sarah Connor Chronicles. At that point they began to grow apart bit by bit, because of work. So it was no surprise when they called off their wedding in 2009.
It obviously did not last, as the two got engaged again the following year and two weeks after announcing their re-engagement, they tied the knot during a private ceremony in Hawaii in late June. The only guest in attendance was Brian's son, Kassius.
In 2015, it all came tumbling down, as the actress filed for divorce citing irreconcilable differences. A source told People, 'They will always love each other very much and are devoted to their kids. Anything could happen in the future, but for now they've decided it's best to take some time apart.'
So imagine the surprise when she announced that she was pregnant the following year and that her husband was the father. In this case, we can say that their time apart and the baby put things in perspective for the both of them as their divorce is now 'on hold' as they dote on their newborn together.