The year 2000 ushered in several talented movie stars into mainstream fame, and Megan Fox happens to be one of them. Fox's breakthrough role in the science fiction action film "Transformers," did not only make her a darling to numerous moviegoers but also paved the way for much bigger roles subsequently. The actress became one of the hottest stars in the industry, but suddenly her fame began to fizzle out. As a result, her fans have been curious, wanting to find out what happened to her. Why her career went into a decline, and why she didn't add weight during her heydays. While there are lots of speculations surrounding these questions, read the untold truth about Megan Fox's career below.
Megan Fox's Humble Beginning
Fox was born in Tennessee on the 16th of May 1986 as Megan Denise Fox. Her father, Franklin Thomas Fox was a law enforcement officer, while it is not on record what her mom Gloria Darlene does for a living. She is of Irish, French, and Native American ancestry. Her parents separated when she was just three years old, and as a result, Megan and her sister were raised by their mom, who later remarried Tony Tonachio. The actress stayed with her mom and stepfather until she could fend for herself.
When she was very young, Megan was very multifaceted, and she had more than one extracurricular activity, which includes dancing, drama, swimming, and jump rope. She was enrolled in a dance class at age five, and she was a member of the Kingston choir, as well as the Clipper swim team. She started modeling at age 13, and in 1999, Megan won the American Modeling and Talent Convention.
How Did She Get Into Acting?
At age three, Fox was already fascinated by acting and was stunned by the character of Dorothy in The Wizard of Oz. When she turned 15, in 2001, Fox kicked off her acting career, with her first film in Holiday in the Sun, where she played the role of Brianna Wallace. In the years that followed, she starred in several movies, including Two and a Half Men, Bad Boys II, What I Like About You, Confessions of a Teenage Drama Queen, Hope and Faith, etc.
The actress earned her breakthrough in 2007 following her outstanding performance as  Mikaela Banes in the science fiction action film "Transformers." The critically acclaimed movie earned her an MTV Movie Award nomination for "Breakthrough Performance," as well as 3 Teen Choice Awards. Two years later, she was back on set reprising her role as Mikaela Banes in its sequel 'Transformers: Revenge of the Fallen.'
What Has Megan Fox Been Up To Since The Transformers?
After an outstanding performance in 'Transformers: Revenge of the Fallen,' fans were already envisaging a third sequel of the robot inspired series when Megan revealed she was leaving the franchise. This decision and some other reasons outlined below caused a serious downturn to Megan's flourishing career. Here's how it all happened:
During her time on the Transformers franchise, Megan had a feud with movie director Michael Bay, which also involved Steven Spielberg. The actress later revealed that her reason for leaving the Transformers franchise was due to the unfair treatment she received from the movie's director, Michael Bay. Bay in response said that Megan had compared him to Hitler. As a result, Spielberg, who was the movie's producer, ordered that she should be fired. That incident alone placed Megan in the dark spotlight and also led other filmmakers to see her as a very difficult person to work with.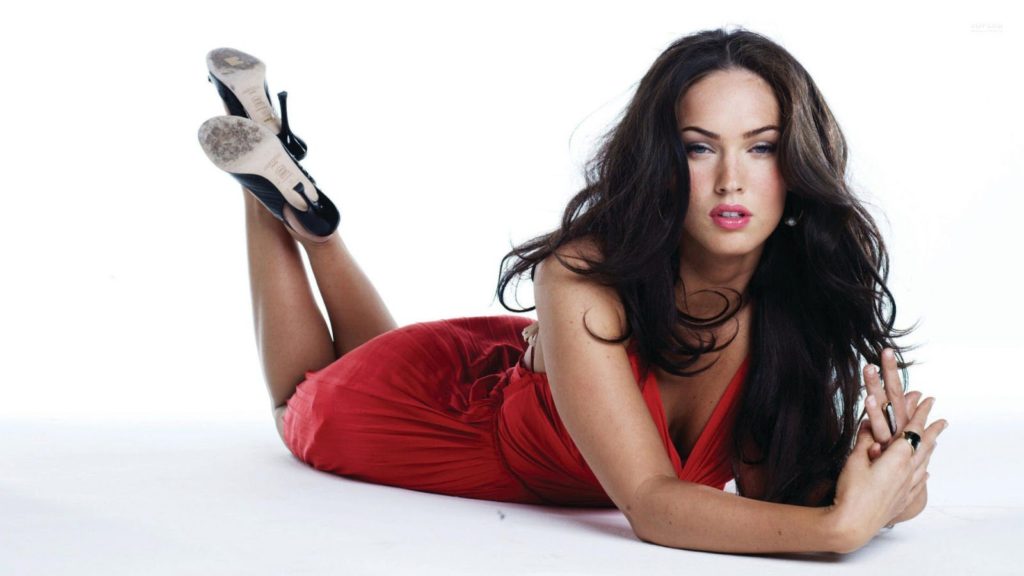 All these, coupled with the fact that other movies Megan featured in after quitting the franchise turned out to be total disasters, caused a serious decline in her career. In 2009, the actress starred in Diablo Cody's movie Jennifer's Body, which got canceled internationally for poor performance. Houston Film Critics Society called the movie the worse picture of the year. The following year, she starred in two other poorly rated movies, namely Passion Play and Jonah Hex, which was termed the worse movie for that year.
Despite her predicaments, Megan Fox didn't give up on finding her footing in the American movie industry. Interestingly, she and Michael Bay have since set aside their differences as they worked together on the set of Teenage Mutant Ninja Turtles, a 2014 fictional superhero film, as well as its 2016 sequel, Teenage Mutant Ninja Turtles: Out of the Shadows. Her other movie appearances include The Dictator, Above the shadows, This Is 40, New Girl, and The Battle of Jangsari, among others.
This Explains Why She Hardly Adds Weight
Megan Fox might have earned the sexiest woman in the world title before, however, she is not one of the healthiest or fittest in the world. Her weight has been an issue of concern to many as they see her as too skinny. She once revealed in her interview that she only eats once a day, rarely exercises and smokes. She also revealed in another interview that she is on a strict vegan diet.
The actress has had to put on weight twice for a movie role as the filmmakers considered her too skinny. The first time was in The Transformers, and the second time was for the zombie film Jennifer's Body. For Transformers II, she had to gain on 10 lbs, and for Jennifer's Body, she had to drop her strict vegan diet and indulge in some of her favorite foods just to gain back her curves.
Her poor eating habits and vegetarian diet sure do explain why she hardly puts on weight. She currently weighs 52kg, and for her height, Megan has this to say, 'I'm way shorter than people think I am. Everybody thinks I'm like 5-10 and I'm only 5-4.
Who Is Megan Fox's Husband And Do They Have Kids?
The gorgeous actress is currently married to U.S. actor and producer Brian Austin Green. The two got married in 2010 after being together for six years. The couple first met each other in 2004 on the set of Hope & Faith, and despite their age difference, they fell in love and soon started dating. Although they got engaged in 2006, the couple called it off in 2009. The following year, they got married in a private wedding ceremony held at Four Seasons Resort in Maui.
In 2015, Megan Fox filed for divorce but before the divorce proceedings began, they were back together, and in 2019, Fox dismissed the divorce. They have remained together ever since. Fox and her husband are parents to three sons. Their first son, Noah was born in 2012, and two years later, Bodhi was born in 2014. They welcomed their third child in 2016. More so, Fox is also has a son named Kassius from a previous relationship.