The Whittakers family is an American inbred family from Odd, West Virginia. The Whittaker siblings are Lorrene, Ray, Betty, Larry, Kenneth, Timmy (their nephew), and Freddie (who died of a heart attack). Their parents were believed to be double cousins and not siblings, this is because they both shared sets of paternal grandparents. 
They first bumped into the media space in 2004 when Mark Laita, an American photographer and filmmaker, featured them in his book called "Created Equal", a documentary on America's Ddiverse culture, class and lifestyle.
In July 2020, Mark revisited the Whittakers, this time making a video of the family titled "The Inbred Family – The Whittakers" while showing their living condition. The 12-minute video would become a catalyst that shot the Whittakers into the limelight. Thus, they became famously known after they appeared on the soft white underbelly YouTube channel.
What is the Whitaker's Ancestry?
The Whittakers family currently resides in the rural areas of Odd, West Virginia. Charles and Rosy Ann who are considered the founders of this interesting family were married and had one child; Joseph Whitaker. The couple left London for America by ship, it was during this trip that Joseph was born on the ship.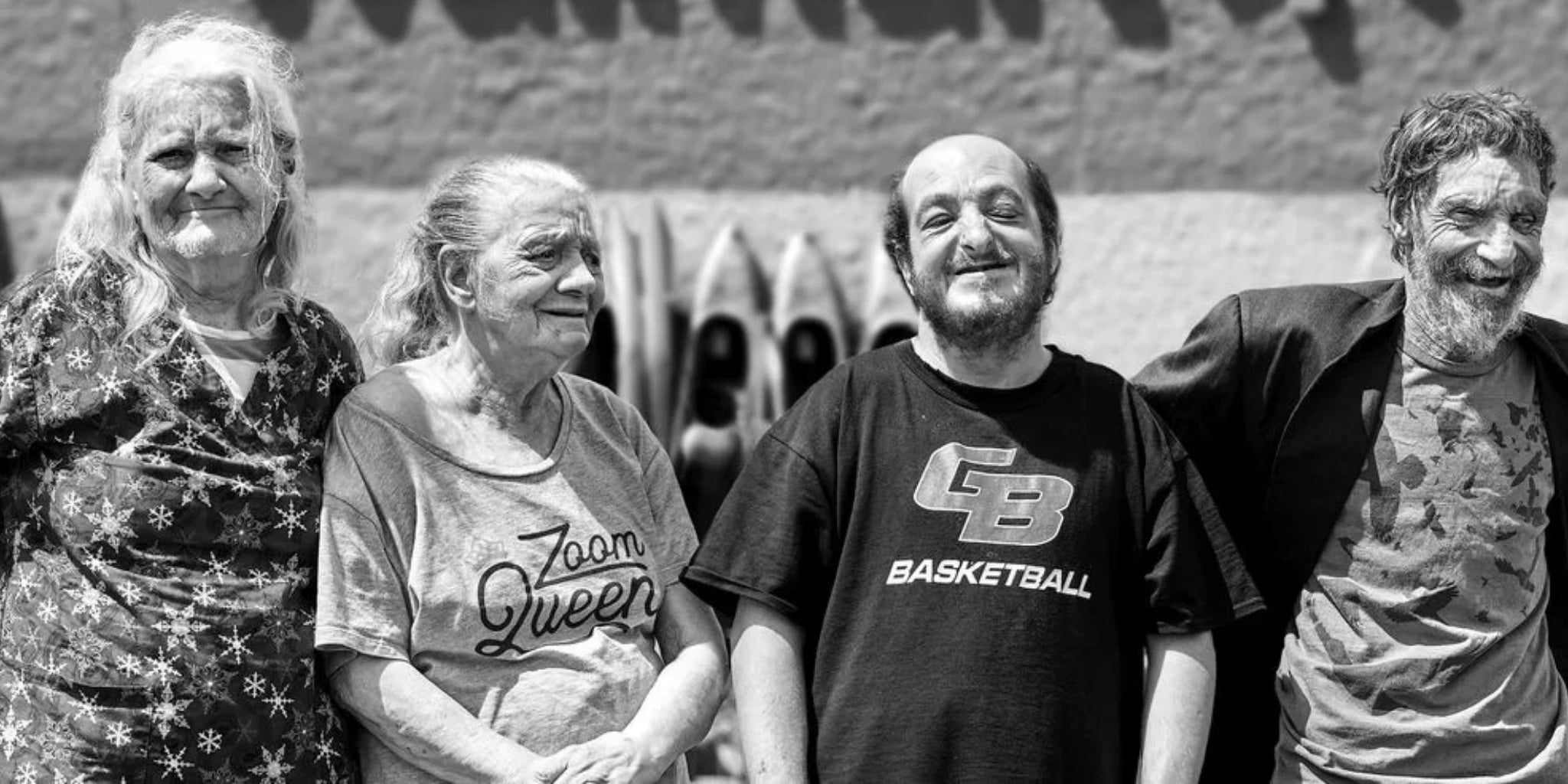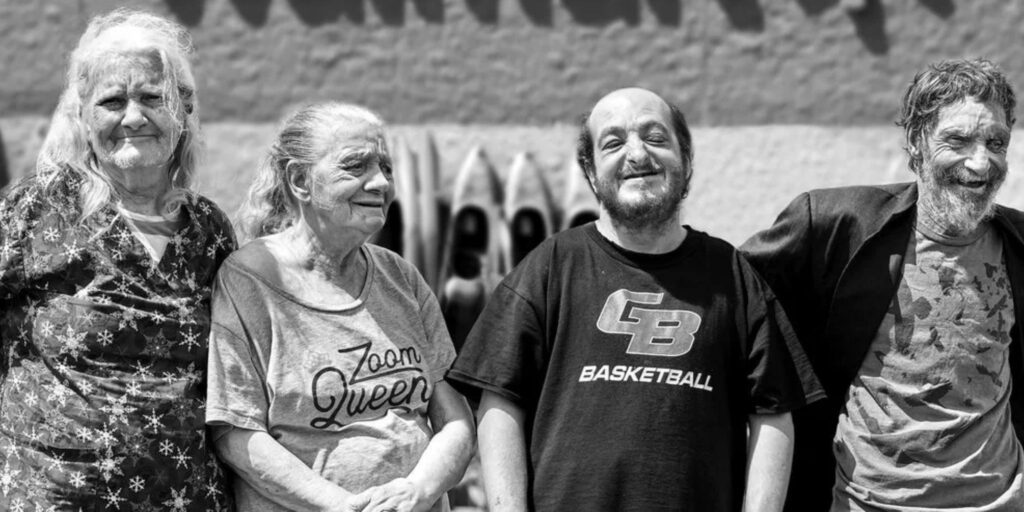 Sadly, his parents died, leaving baby Joseph an orphan. There's no information about who took him in after the demise of his parents, but Joseph found his way to West Virginia, where he settled and got married to Zobedia Obedience; they had eleven children together.
One of Joseph's sons would later get married to a woman known as Elizabeth and they had seven children together. However, the history of their inbreeding started with the twin boys; Henry and John. While Henry married Sarah, John married Adaline, and both Adaline and Sarah were cousin sisters. John Emory who was Henry and Sarah's 5th child got married to Gracie Irene who was John and Ada's 6th child.
So the couple are paternal first cousins sharing the same grandparents; Thomas and Elizabeth, and also they are second cousins because they shared great grandparents, James and Lucy Whitaker. Gracie and John had fifteen children together, but the surviving children of the Whitaker family are Kenneth Whitaker, Lorraine Whitaker, Betty Whittaker, Ray Whitaker, Larry Whitaker, and Timmy Whitaker (a nephew). Lorraine Whitaker was assaulted when she was in her early thirties and she fell pregnant, Timmy is the aftermath of that assault.
Where are the Whittakers Residing?
As of the time of our writing, the Whittakers which comprises three communicable members of the family and three non-communicable members reside in the rural mountain town area of Odd, West Virginia. Although they are perceived to be of British descent, they are currently domiciled in the present-day United States of America.
The family of six lives in a tacky apartment situated on their father's farm. Although they don't seem to have much, they live in a neighborhood that seems to care for them and wouldn't want any harm to come there way, nor have people ridicule them.
An Analysis of The Whittakers Family Tree
The Whittakers family can be traced back to the 1819s. The first Whittakers that were known were Charles Whitaker and Rosy Ann. The couple had Joseph before their demise. The family genealogy went on as Joseph and his offspring began to marry and reproduce.
Joseph's great-grandson, Thomas, got married to Elizabeth, the daughter of James Perkins. Thomas had seven children with his wife Elizabeth, his twin sons, Henry and John, will be the introductory point of their inbreeding.
Henry and John got married to the same sisters and had children. John, who was Henry's 5th child, got married to Gracie, his cousin who is John's 6th child. They both had fifteen children together; Aileen Violet, Emory Lee, Barbara Allen, Nannie Lou, Connie Jean, Freddie Lee, Lorene Sue, Mary Madeline, John Wade, Betty Ann, Danny Ray, Larry Eugene, Kenneth Waye, Judy Kay, Micheal Steven, and Timmy Allen (nephew).
Meet the Surviving Whittakers Family Members 
Lorene Sue is the eldest of the surviving siblings, she was born in 1946. She was sexually assaulted and it resulted in pregnancy. Timmy Allen was the child from that incident and he was born in 1979. Betty Ann has taken up the role of a mother, catering to her siblings and making sure they are well taken care of; she was born in 1952.
Danny Ray, who appears to be the most social member of the Whittakers, though he is not mentally well, was born in 1953. Larry Eugene was born in 1956, he appears to be a little more coordinated than most of his siblings. It's not known who his wife is but we do know that he has a daughter named Betty. Next is Kenneth Wayen who was born in 1957. He seems to be the more exposed one among his siblings. He has a stepdaughter, the names of both his stepdaughter and wife are not known.
The Whittaker Family Have Genetic Variation Resulting From Inbreeding 
Children who are a product of inbreeding have a higher risk of genetic disorders and the Whittakers are no exception. Research has shown that inbred offspring suffer from heart disease, reduced cognitive ability. These factors result in schizophrenia, facial asymmetry, decreased fertility, increased mortality, Limb malfunction, speech defect, or no speech at all.
Like every other inbred family, the Whittakers have a ton of genetic disability resulting from inbreeding. The siblings have diverse disorders; Danny Ray only communicates through barking and seems to lack cognitive ability. Danny also has a physical defect that makes his eyeballs unstable just like all his siblings. Lorene Sue is unable to communicate either verbally or non-verbal, while Timmy grunts, drools, and can't seem to concentrate on a thing at a time.
Kenneth also has the same eye defect as his siblings, however, Larry and Betty appear to be fine. It's sad that they don't know why they have such abnormalities. Kenneth in his discussion with Mark Laita said that some of these abnormalities can be traced to the mine in their area.
How Many Generations Are the Whittakers Inbred?
The Whittakers are regarded as America's most popular inbred family and have been here for so many decades. They consist of six generations dating back to 1819.
Why Do The Whittakers Speak in Grunts?
As seen in the video posted by Mark Laita in 2021, some of the Whittakers are communicable while some are not, the incommunicable members often tend to communicate through barks and grunts. This disorder which also includes the inconsistency of their eyes is a result of inbreeding.
Research has shown that Inbreeding involves poor reproductive efficiency, high mortality rates, low growth rates, and a high frequency of hereditary abnormalities. Also, it increases the chances of offspring being affected by genetic disorders or recessive traits. These barks and grunts are some of the consequences of inbreeding. Specialists claim that some of the family members bark and grunt because of some level of brain damage which is a result of the inbreeding of multiple generations.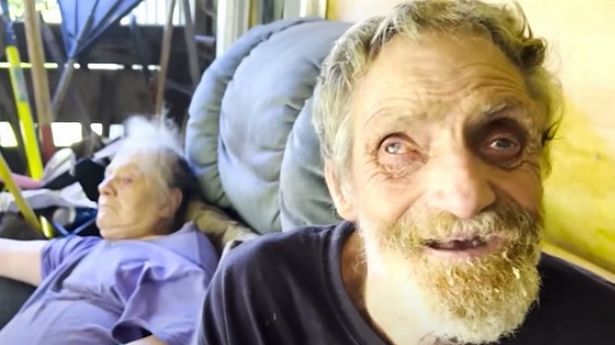 How is Life in the Spotlight for the Whittakers?
Following his last visit to the Whittakers in 2020, Mark Laita set up a GoFundMe account to help eradicate poverty and help with their living expenses. Since inception, the account has received $69,381 of a $100,000 goal with 2.1k donors. In Mark's most recent video, Danny Ray is seen giving the film producer a tour around their newly renovated apartment, the apartment which now has a refrigerator and a bed.
Ray had also shown Mark his new bed and even pretended to be sleeping while making a fake snoring sound. Also, they were captured going shopping at Walmart. It's safe to say that the life of the Whittakers has taken a new turn owing to the goodwill donations from well-meaning folks. The publicity the Whittakers have amassed over the years is heart melting, this will guarantee them a space in the society without the fear of being ridiculed.