Michelle Zauner's parents are Chongmi and Joel Zauner. Her mother, Chongmi, is Korean, while her father, Joel, is a white American of Jewish descent. The young and popular Korean-American pop rock music artist, director, and author is married to her bandmate Peter Bradley. They have been married since 2014.
The Japanese Breakfast star was born Michelle Chongmi Zauner in Seoul, South Korea, on March 29, 1989. She grew up in Eugene, Oregon, and started her music career at the tender age of 5 when she learned how to play the piano. At age 15, she already had her first guitar and would later start recording songs that were released with her band – Japanese Breakfast – in 2013.
Michelle Zauner's Parents Are From Different Countries
Michelle Zauner's parents are Chongmi and Joel Zauner. Her mother, Chongmi, was a housewife, and her father was a car salesperson. While her mother was Korean, her father was a Jewish American.
Her father, Joel Zauner, met her mother, Chongmi, in Seoul in the early 1980s. At the time, the soon-to-be Mrs. Zauner was working as a receptionist in a hotel in Seoul while Joel was selling second-hand cars to the U.S military in South Korea. These lovebirds tied the knot after dating for three months. After their wedding, they traveled to Japan, Germany, and then back to South Korea.
However, the Zauners had to relocate to Eugene, Oregon, after they had Michelle in 1989. Mrs. Chongmi became a housewife while her husband continued his business. Though Mrs. Chongmi could not teach her daughter to cook, she juggled between making Korean and American dishes at home. Michelle is the only child of her parents.
Who is Chongmi, Michelle Zauner's Late Mother?
Michelle Zauner's mother is Chongmi, and the singer enjoyed an amazing relationship with her mother. Chongmi also played a major role in helping Michelle develop a passion for music. Unfortunately, we do not have details about what she did for a living.
When Michelle was 15 years old, she asked her mother to buy her a guitar. Her mother also registered her for weekly guitar lessons at The Lesson Factory. But as her interest in music grew, her mother wished her daughter would not end up in the music industry. Michelle's interest in music grew stronger, and it strained the mother-daughter bond they shared.
Michelle Lost Her Mom in 2014
Since Michelle Zauner's parents did not have other children besides her, the 34-year-old artist developed a strong bond with her mother being the only child. Unfortunately, Mrs. Chongmi died of Pancreatic cancer in 2014.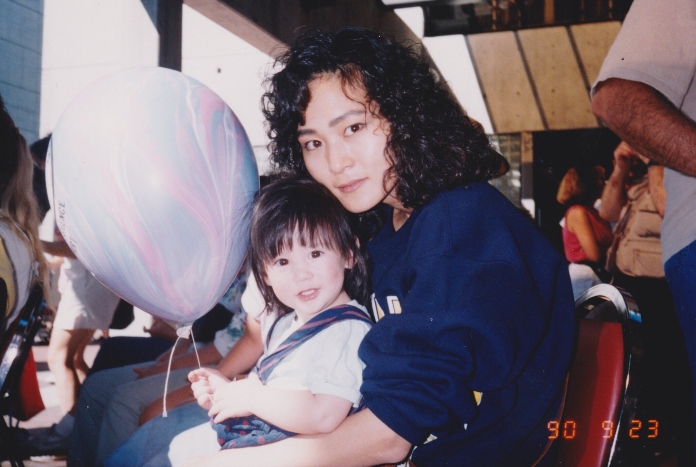 Earlier on, Chongmi had to battle aggressive cancer. Exactly four months before her death, she was diagnosed with fourth-stage Pancreatic cancer. Young Michelle had to move back to Eugene to take care of her mother.
When her mother died, Michelle wanted to keep the Korean part of herself alive, so she started visiting H Mart, a supermarket that sells Korean food. She also started learning how to make Korean dishes, especially those that her mother made as a child.
She is also outspoken about the anti-Asian racism that goes on in the United States. She took to Twitter to express her unhappiness about the 2021 Atlanta spa shootings. As someone who is half Asian, she is also hurt when Asians are mistreated.
It is important to note that Joel Zauner, Michelle's dad, found a new course in his life barely a year after his wife's demise, and Michelle had to come to terms with the new person her father had become.
Michelle Zauner is Estranged From Her Father
Joel Zauner is the father of Michelle Zauner. We do not have details about his date of birth or his career path, but he was a major part of her childhood. At the start of Michelle's life, her mother and father were together, but that was not to last forever as the family lost their mother and wife – and Joel went off to live his life without her.
According to Michelle, her father was quick to move on from her mother and reinvent himself. First, he proposed to a Burmese woman but later broke up the engagement. Later, he had another girlfriend – an Indonesian this time (who was seven years younger than Michelle) whose identity is unclear safe for her IG handle – @amalia129.
Joel's habits strained the relationship between father and daughter at a time it was thought that they would be closer to each other. His new lifestyle became a source of sadness and hurt to Michelle, who hoped that as he grew older, he would come to live a calmer lifestyle and maybe they would have a great father-and-daughter relationship again.
However, things have not worked out that way, as she finds it hard to look at her father. Michelle believes that as years go by, her father is becoming unrecognizable.
Meet Michelle Zauner's Husband, Peter Bradley
Peter Bradley is Michelle Zauner's husband and bandmate. The multi-talented instrumentalist doubled as the guitarist and pianist for the Japanese Breakfast band.
Peter and Michelle met at a Karaoke bar named 12 Steps Down. Young Michelle was 23 years old when she met her husband as he was performing Billy Joel's "Scenes from an Italian Restaurant."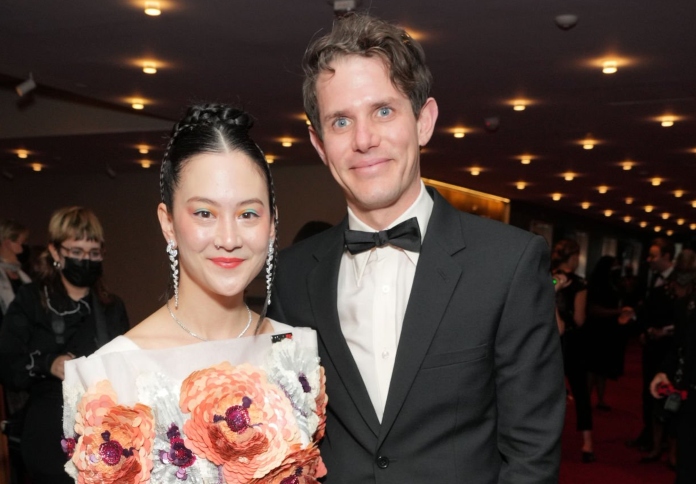 While her mother was in the hospital battling pancreatic cancer, and Michelle was looking after her, Peter felt it would be a great idea to put a smile on the face of his girlfriend, so he proposed to her.
She did not let the pain of her mother's illness stop her from feeling the joy of being engaged with the love of her life. Unfortunately, we do not have details about what their marriage was like. But sadly, her mother would eventually pass away just two weeks after their wedding.
Still, in 2014, she wrote a love song to her husband to show how grateful she is to him for his love and support towards her. The song was titled "Till Death." She is currently enjoying a happy marriage with her husband. The two are yet to have any children of their own, however, they support each other through their mutual career paths.