Maya Rudolph does not have a husband as she is not officially married, but she has been in a long-term relationship with Paul Thomas Anderson. The couple live like husband and wife and began referring to each other as such from as early as 2005. Their relationship has produced four children: Minnie Ida Anderson, Lucille Anderson, Pearl Minnie Anderson, and Jack Anderson.
Saturday Night Live (SNL) legend, Maya Rudolph, is an embodiment of different talents. In addition to being a comedian, the American is also a singer, voice artist, and actress. While she is widely known for her acting chops these days, her rise to prominence came as part of the alternative rock band called 'The Rentals' in the mid-1990s.
Her long list of acting credits includes roles in A Prarie Home Companion, Idiocracy, MacGruber, Grown-Ups, Bridesmaids, Zookeeper, Up All Night, and The Good Place, where her performance earned her two Primetime Emmy Award nominations. Maya Rudolph has been able to establish success outside of her work life.
Despite what looks like an ever-busy career, Rudolf has successfully built a family with Paul Thomas Anderson, another big name in the industry. Together they are parents to four children.
How did Maya Rudolph and Paul Thomas Anderson Meet?
Maya Rudolph is not one to give so much detail away when it comes to her love life. Neither is her flame, Paul Thomas Anderson; despite being together for years, neither of the pair has revealed details about their origin story and how they came to be in love. However, it is impossible for people as popular as they are to completely hide clues from the media.
Rudolph and Anderson became an item in 2001, a year before that, in 2000 was when the pair could have possibly crossed paths. It was a time when Rudolph was already a Saturday Night Life star and Anderson a fast-rising filmmaker. At the time, he was with singer-songwriter Fiona Apple who had a role on Saturday Night Life, and Anderson came to cheer her up. Chances are that this would have created the opportunity for Anderson and Rudolph to cross-paths, possibly backstage.
Two years after they became official, they were seen hand-in-hand attending the premiere of Anderson's Punch Drunk Love, a comedy-drama featuring Adam Sandler, Emily Watson, Philip Seymour Hoffman. Though a box office bump, it did sit well with industry critics winning Anderson a Cannes Film Festival Award for Best Director as well as snapping the lead Sandler a Golden Globe nod for Best Actor.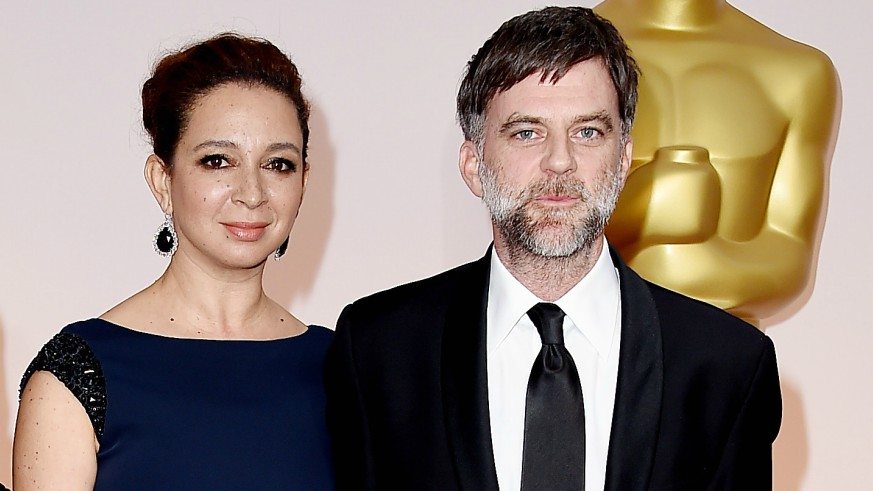 Rudolph has since accompanied Anderson to the launch of films, including 2017's Phantom Thread, which received acclaim for its acting, screenplay, direction, musical score, costume design, and production values. The National Board of Review chose it as one of the top ten films of 2017. At the 90th Academy Awards, the film received a whopping 6 nominations, including Best Picture, Best Director, Best Actor for Day-Lewis, Best Supporting Actress for Lesley Manville, Best Original Score, and Best Costume Design which it won. The movie also scooped the BAFTA for Best Costume as well as several Golden Globe nominations.
Are Maya Rudolph and Paul Thomas Anderson Married?
No, Maya Rudolph and Paul Thomas Anderson are not married, not officially, but the couple technically live like husband and wife and began referring to each other as such from as early as 2005. In an interview with the New York Times in 2018, Rudolph told the magazine that it felt weird referring to Anderson as her boyfriend from 2005 after they began having kids together. So they began referring to each other as husband and wife.
Rudolph added that this was clear and as it meant that she has kids with Anderson, lives with him, that they are a couple and are not going anywhere… Even if they finally do, they have come a long way by Hollywood standards. On the other hand, Anderson is not shy to publicly call Rudolph his wife; he boldly did so in an interview with Collider.
In that interview which was about his movie Phantom Thread, Anderson revealed that his wife Rudolph served as a bit of inspiration for the script. How? As those who have seen the movie know, it is about an influential and creative man who is in a relationship with a woman that intentionally made him fall sick.
In real life, Anderson was sick, something that he dreads happening to him as that would mean he would have to be slow and not get things done. When he fell ill, he said his wife looked down at him tenderly as he laid on the bed and he just began to have crazy thoughts of whether she would like to have him bed-ridden for a couple more weeks. The ace filmmaker said the movies he watched while recovering from the flu he suffered, which included The Story of Adele H., and Beauty and the Beast further fuelled his creativity for that idea and then the story for Phantom Thread was born.
Since their marriage, Rudolph and Anderson have been going strong. So far, it is not clear whether or not they intend on getting married someday. For now, they are fine with calling each other husband and wife without any legal proof.
How Many Kids Does Maya Rudolph Have With Her Longterm Partner?
Maya Rudolph and her long-term partner, Paul Thomas Anderson have a total of four kids. Their first daughter named Pearl Minnie Anderson was born on the 15th of October 2005, their second daughter, Lucille Anderson was born on the 6th of November 2009; their third child and only son, Jack, was born on July, the 3rd 2011, while their youngest child, a girl named Minnie Ida, was born in August 2013.
Their last child Minnie Ida who was reportedly birthed at home was named after Rudolph's mother Minnie Riperton, their first daughter Pearl also bears the name as her middle name. Rudolph's mother was an acclaimed singer-songwriter who was best known as "queen of the whistle register." Her most popular song was 1975's "Lovin' You" which was from her 1974 gold album titled Perfect Angel. She was diagnosed with breast cancer in January 1976 and was given 6 months to live, she would beat the prognosis to live for three more years, passing on July 12, 1979, at age 31, when Maya was just turning 7 years old.
Giving birth to four children may not have had an adverse effect on Maya Rudolph's career but it did take a toll on her body. After having her children, the actress had Diastasis Recti, a postpartum abdominal separation that results in a bulging stomach and also causes pain. She told Oprah Magazine that her body went through a lot and that working publicly and having body issues is fucking tough and being an ageing woman made it even harder.
In order to patch back her muscles, Rudolph had to go under the knife to help strengthen and heal her core, the actress revealed that she had to do Pilates which has helped her discover the benefits of exercising often, she said that she does not feel great mentally when she has not exercised.
Despite the difficulties that come with being a mother, Rudolph has had no regrets with her kids, whom in an interview with People, she referred to as natural hams who would dance to anything. She is very private with them and does not share their photos on social media.
Rudolph Has Spoken Publicly About Parenting
Due to the fact that her mother is no longer alive, Rudolph has revealed that she has had to build her own family in the form of friends who have helped her raise her kids. She believes that humans were meant to live in villages and that women need to be there for each other, thus her decision to create a family of supportive women.
She revealed this while speaking to The Cut in their How I Get It Done conference. Maya further added that for her, there is no such thing as finding a balance between working and motherhood. She told People Magazine that though she had to take breaks in between works to have her kids, she did not let having kids affect her creativity.
It was not the first time Rudolph was talking about parenting; back in 2016, while promoting Angry Birds: The Movie in which she voiced the character of Matilda and Poppy, the ace actress revealed how parenting had helped her develop something she called a "bullsh*t meter." She revealed that she used to take on more than she could easily do or was necessary but that becoming a parent and having someone else to look after helped her to narrow down her focus on the things that were really important while simply discarding the rest that did not matter. She said it simply allowed her to stop saying yes to things that were not good for her.
Maya revealed another parenting skill in December 2020 to People Magazine. The actress said that she does not let her children see most of the work she does; she explained that half of the things she has done are too blue for her children. Regardless, she told the publication that her oldest daughter Pearl was very proud of her and the works that she has done.
Parenting has also had an effect on her significant other, Paul Thomas Anderson, and it took just one child for the effect to happen. Back in 2008, when they had just a child, their eldest daughter, Pearl, he told The Independent that as he has gotten older and has become a father, he now has less and less time for films.
Biodata Summary of Rudolph and Anderson's Kids
Name: Pearl Minnie Anderson 
Born: 15th October 2005
Name: Lucille Anderson 
Born: 6th November 2009
Name: Jack Anderson
Born: July 3rd 2011
Name: Minnie Ida
Born: August 2013
Paul Anderson Was Previously In Another Long-term Relationship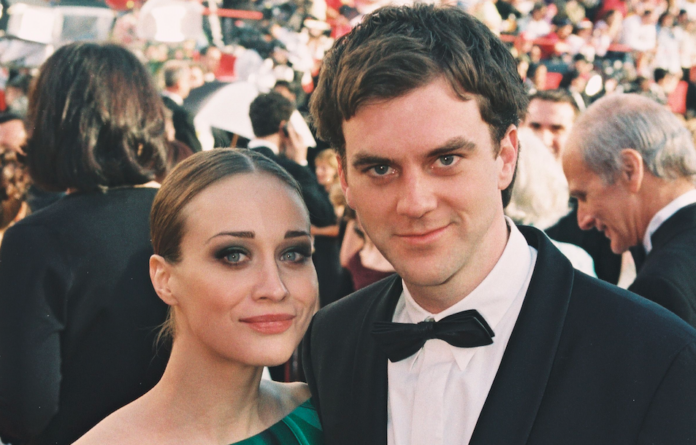 Maya Rudolph and Paul Thomas Anderson are doing really well in their long-term relationship, and while this is new to Maya, it is not to the ace director. His previous experience could be to thank for their longevity. The ace filmmaker was previously an item with Grammy winner, Fiona Apple. They began dating in 1997 and were then described as "the coolest, dorkiest, sexiest, and most indelible celebrity power couple of the '90s." They collaborated with each other as Anderson directed some of her music videos. They were together until 2002, when it was revealed that they had gone their separate ways.
During the time they dated, they always looked picture perfect, but after they split, details began to emerge of how the relationship was a toxic one. In her interview with The New Yorker, Apple said that throughout their relationship, Anderson was "coldly critical, and contemptuous."
The singer-songwriter also revealed that while they dated, they did drugs such as ecstasy and cocaine, and she drank heavily. Apple also adds that Anderson had anger issues and was toxic, often telling her how much of a bad partner she was. She recalled an incident where he shoved her out of his car and another that occurred after the 1998 Academy Awards when he threw a chair across the room because his film Boogie Nights lost Best Original Screenplay. Apple, however, admitted that Anderson did not hit her throughout their tumultuous relationship.
In 2020, it came to light that Apple had secretly married fashion photographer Lionel Deluy. She previously dated comedian Louis CK who has been accused of sexual misconduct by several women.
Maya's Partner Has Received No Less Than 8 Academy Award Nominations
Just like his long-term partner, Paul Thomas Anderson has been very successful in his career as a filmmaker. Born on June 26, 1970, PT Anderson as he is most times referred to, is two years older than Rudolph who was born on July 27, 1972. A Los Angeles native raised by his father Ernie Anderson who was an actor, radio and TV personality, and announcer, Anderson developed an early interest in filmmaking.
With his father encouraging him, Anderson made his first film at the age of 8. As he progressed in his craft, he realized that there was nothing else he would rather do than direct films. To fund his first real production when he was a high school senior, Anderson cleaned cages at a pet store for money.
Anderson made his first short film with $10,000 gotten from gamble wins and his college tuition his father had saved up for him. The short titled, Cigarettes & Coffee (1993) got him an invite to the 1994 Sundance Feature Film Program and the rest is history. His second feature film, Boogie Nights earned him his big break as it was both commercially and critically successful. His other acclaimed works include Magnolia (1999), and There Will Be Blood (2007) which has been dubbed one of the greatest films of the 2000s.