Lord Alan Sugar's children are three and they include Simon Sugar, Daniel, and Louise Jane Sugar. He had all three of his children from his more than five-decade-long marriage to Lady Ann Sugar (née Simons).
Born Alan Michael Sugar on March 24, 1947, Lord Sugar is a British business magnate, media personality, author, politician, and political advisor. He is popular for being the host and Boss of the BBC reality competition series The Apprentice, which has been broadcast every year, except for 2020, since 2005 as well as assuming the same responsibility for The Celebrity Apprentice Australia for Australia's Nine Network in 2021. On the occasion of his 40th wedding anniversary with his wife, Ann, the billionaire credited his success to his wife and three children. This article focuses on the lives of those children.
Lord Alan Sugar Has Three Children With His Wife of Over Fifty Years
Lord Alan Sugar met his wife Ann for the first time in 1966. At the time, he was just an 18-year-old with an uncertain future while she was a 16-year-old hairdresser. According to several close contacts, including Sugar's wife, the former Tottenham Hotspur majority shareholder was never one for grand romantic gestures, a trait Ann thought was unusual but found refreshing.
Despite his shortcomings in the romance department, Lord Sugar won Ann's heart and they started dating. Her parents, who wanted their daughter hitched to one of the professional types like an accountant or a doctor, according to Lord Alan, weren't exactly thrilled with the prospect of their daughter getting married to a nobody like Alan.
However, their misgivings were not sufficient grounds to prevent Alan and Ann from getting married on April 28, 1968, at London's Great Portland Synagogue.
During the early years of their Union, Ann was the breadwinner of the family, supporting The Apprentice host and providing the platform upon which he built his multi-billion pound empire which is currently estimated at over £1.2 billion, and once included Amstrad, one of his biggest business ventures.
Alan has undoubtedly done well for himself financially but he remains grateful to Ann, who he says is undoubtedly the only woman he's ever loved, and who he believes saw something big in him. The billionaire places a lot of stock on family, none more than the one he has built with his wife of more than five decades.
The couple has three children together. They had their first child, a son named Simon in 1969. Another son, Daniel, followed in 1971, and the couple welcomed their youngest child, a daughter named Louise Jane, in 1974. All his children are grown and have lives of their own, and it would be quite interesting to know what those lives are like.
Simon Sugar Is the Oldest of Lord Alan Sugar's Children
Date of birth: June 8, 1969
Age: 54 years old
Mother: Lady Ann Sugar (nee Simons)
Occupation: Business Executive
Simon Sugar was born on Sunday, June 8, 1969, in London, England, United Kingdom. His birth sign is Gemini, and he is currently 54 years old. His birth in the UK makes him a British citizen but it is further cemented by the fact that his parents are British.
Speaking of parents, Simon Sugar is the oldest child of Lord Alan Sugar and his wife of more than five decades, Lady Ann Sugar (nee Simons). He is also the oldest of the couple's two sons. Not much is known about Simon's formative years beyond the fact that he spent most of it in the United Kingdom.
Details of his formal educational background have yet to be unveiled but given his family background, the logical thought process is that he got the best education money could afford despite the early financial constraints his family experienced in the early years of his parents' marriage.
Simon Sugar Is A Successful Business Executive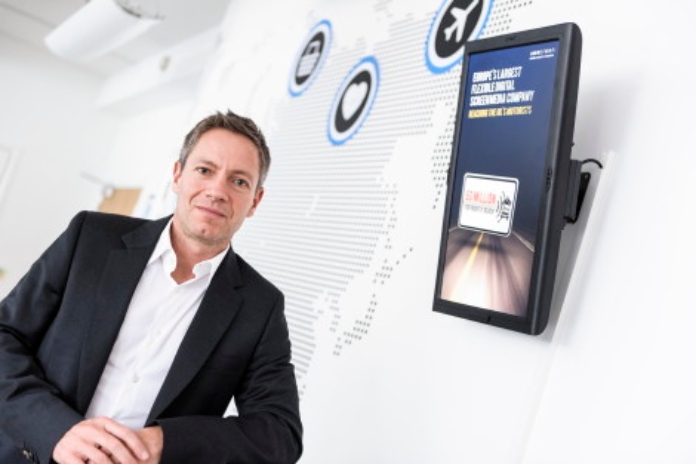 Being the oldest son of Lord Alan Sugar comes with its own unique set of privileges, including being one of the heirs of the billionaire's multi-billion pound business empire. However, Simon has proven himself a shrewd businessman capable of handling several aspects of his father's business interests as well as some of his own.
According to several reliable sources, he served on the board of Amstrad, his father's first company, where he was the company's commercial director and was tasked with managing commercial relationships with customers and developing new businesses. He later sold his stake in the company before it was sold.
In 2007, Simon Sugar became the Chief Executive Officer (CEO) of Amscreen, a technology company that is also a subsidiary of the Amshold Group. He leads and oversees all areas of the company's vision, operations, and partnerships.
Since the company commenced in 2007, Simon has set up systems that have made the company one of the leading tech companies in the world with a stellar reputation for providing outstanding digital signage solutions, according to the company website.
Lord Sugar's Oldest Son Used To Be Married
Simon Sugar used to be a married man. He spent fourteen years in the institution from 1992 to 2006 being married to a woman known as Michelle Sugar. Suffice it to say that Michelle had her own identity before she married Simon but there is not much information about her, including where and when she was born, as well as how old she is and what has become of her following her divorce from Simon.
There is also little in the way of the details of the former couple's relationship, including when, how, and where they met, but we can confirm that they exchanged marital vows in 1992, even though the finer details of the ceremony have remained unclear. Simon's marriage to Michelle reportedly ended in rather acrimonious circumstances, but we have yet to ascertain the precise reason for their divorce.
According to verifiable sources, the beginning of the end of the marriage started with a separation that happened in 2005. While friends and family, including Lord Sugar, secretly retained a glimmer of hope that Simon and Michelle would get back together, the inevitable eventually happened as the divorce was finalized in 2006.
As previously stated, Simon, who at the time was on a £450k per annum salary as the commercial director of Amstrad, was forced to sell his entire shares in the company for about £750k just to finance the divorce settlements. As expected, the split caused considerable family bitterness as Michelle reportedly could not bear to watch her then-father-in-law on his BBC program, The Apprentice.
It's important though to point out that prior to the rather messy divorce, Simon and Michelle shared two children, sons Nathan and Matt. Nathan was born in 1993, a year after his parents' marriage; while Matt was born in 1995, a couple of years after Nathan was born.
Part of the divorce settlement must have included who got custody of the children who were thirteen and eleven years old respectively at the time, but the details of the settlement were not made public. It's unclear the nature of the relationship between Simon and Michelle following the divorce but one would not be far off in assuming that despite the animosity they harbored toward each other they have found a middle ground for the sake of their sons both of whom are adults in their rights now.
Daniel Michael Sugar Is Lord Alan Sugar's Younger Son
Date of birth: July 29, 1971
Age: 53 years old
Mother: Lady Ann Sugar (nee Simons)
Occupation: Business Executive
Daniel Michael Sugar was born on July 29, 1971, at Wanstead Hospital, Snaresbrook, London, England, United Kingdom. He was born under the birth sign of Leo and is currently 53 years old. Daniel Sugar is undoubtedly British, not only by birth but also through his parents, Lord Alan Sugar and Lady Ann Sugar nee Simons.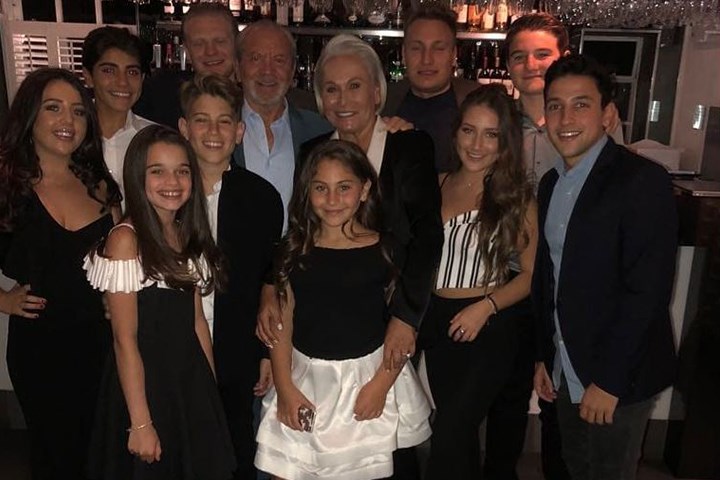 He is the younger of the couple's two sons and was born just over two years after his older brother, Simon. Like him, Daniel was raised in London where he had access to the best education money could buy. However, the details of his academic qualifications have yet to become public knowledge.
Lord Sugar's Younger Son Is Also In The Business World
Unsurprisingly, Daniel, who had the privilege of learning at the feet of a business magnate like Lord Alan Sugar, his father, is also an active businessman, who knows what is required to succeed in the world of business. According to close sources, he started his career in the business world in the entertainment industry as a music promoter.
After honing his commercial skills in that arena, he diversified into the world of property and real estate where he has astutely developed his skills in property management and development. He is also quite knowledgeable when it comes to some of his family's other business interests such as technology, healthcare, and finance.
Daniel manages Amsprop, the property investment and development arm of Amshold Group owned by his father. He has been actively involved in a series of high-profile property projects such as the development of luxury properties in several London prime locations.
Daniel Sugar Is Married With Kids
Daniel Sugar got married in 1999, around seven years after his brother Simon. However, his marriage has stood the test of time, quite unlike his brother's which ended after just fourteen years.
The woman Daniel has been married to for over two decades now is a woman named Michaela Sugar. Details of the early days of the couple's relationship have yet to be unveiled but they tied the knot on December 5, 1999. They also have two children, sons Alex and Jack who were born in 2000 and 2003 respectively.
Meet Lord Alan Sugar's Only Daughter Louise Jane Sugar
Date of birth: March 10, 1974
Age: 49 years old
Mother: Lady Ann Sugar (nee Simons)
Occupation: Business Executive
Louise Jane Sugar was born on Sunday, March 10, 1974, in London, England, United Kingdom, a fact which makes her a citizen of the UK. She is currently 49 years old and was born under the zodiac sign called Pisces.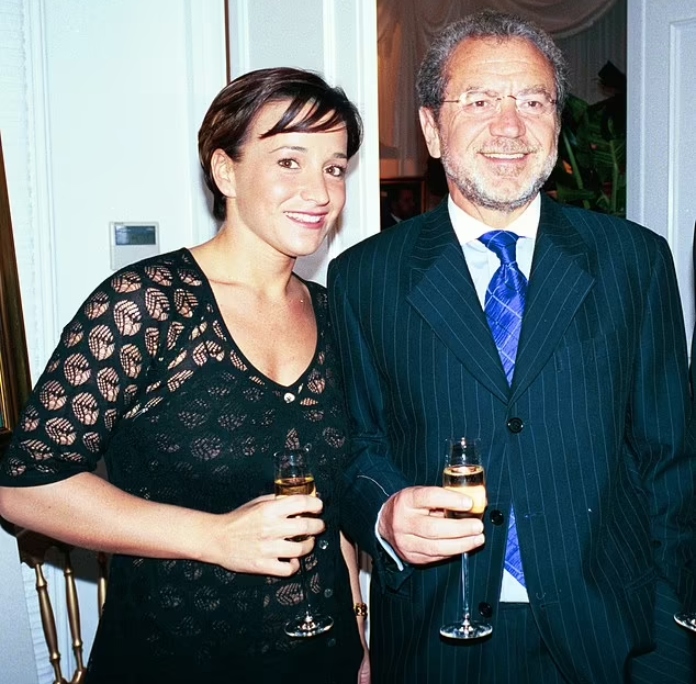 Louise Jane's British citizenship also derives from her parents', Lord Alan Sugar and Lady Ann Sugar's, identities as British Jews. She is the couple's only daughter and youngest of the three children the billionaire had with his wife.
Louise grew up with two older brothers in the English capital. However, that is the extent of the knowledge about her early years available to the general public. While she comes across as a suitably educated woman, Louise Jane Sugar's academic background is still something we have yet to unravel.
Louise Jane Sugar Is A Business Executive
Like her brothers and father, Louise Jane Sugar is a woman who can hold her own amongst her peers, male or female, in the world of business. She has over two decades' worth of experience as a business executive. According to several verified sources, she has held around twenty-eight directorship positions throughout her career.
Those positions include the seven active directorship posts she currently holds as well as seventeen resigned posts and four closed directorship positions. A further breakdown of her career indicates that she assumed her first position in 2000 when she was appointed to the board of directors of the Martin Friars (Chigwell) Management Company Limited.
She maintained her place on the board until October 2002. While she was a director at Martin Friars, Louise was made a director at Amsprop Estates Limited in May 2000 and served on the board of directors until October 24, 2022.
Louise Jane has been on the board of directors of several companies, most of which are linked to her family, including Amsprop Marlborough Limited, Amsprop City Properties Limited, Amsair Limited, and Amshold International Limited amongst several others.
Lord Alan's Only Daughter Is Also A Married Woman
Lord Alan Sugar has made no secret of the fact that he places a lot of stock in the tenets of wholesome family values, and it would appear that he has successfully passed down those values to his kids, with his daughter being no exception.
Louise Jane Sugar became Louise Jane Baron on August 5, 2001, following the successful wedding ceremony that marked the legitimization of her union to Mark Baron. As is the case for her siblings, the early years of her relationship with Mark have been overshadowed by other important events which have occurred throughout their more than two-decade-long union as a married couple.
A few of such events revolve around the births of their two children Fay and Joseph Baron. Fay's year of birth remains a mystery but we can confirm that Joseph was born in 2003.