Kane Brown's parents are Tabatha Michelle Brown and her former partner (name withheld), who has been incarcerated in prison since 1997
While she raised Kane as a single mother, Tabatha didn't tell him about his father's ethnicity until he turned eight. That was when the American musician found out that he was not all White as his father had African-American heritage with a bit of Cherokee ancestry.
Who Is Kane Brown's Dad?
The real identity of Kane Brown's father wasn't even disclosed to him until the American singer turned eight. That was when he got to know about the roots of the man who gave him life.
According to Brown, his dad has been incarcerated in prison since 1996, however, the singer never bothered to reveal the kind of crime that put him behind bars for so long.
As Kane started getting acquainted with his dad in prison, he found out that he has competence as a drummer and hopes to be hired by him (Kane) when he finally leaves prison. The singer also discovered that his father is super proud of the man he has become and even brags about it to his prison inmates
There is an account that claims Kane Brown's father ran a Northeast Georgia-based general store, and according to reports, the singer's track, Cold Spot, is the name of his dad's former shop.
While the name of his dad, his birth details, and other background information have never earned a mention, reports said Kane just clocked three when his dad started serving his prison sentence. We must also mention that he has African-American and Cherokee roots
Another known fact about the singer's father is that he has a daughter called Heidi, born by his former girlfriend, Roxanne Dodson.
Meet Kane Brown's Mom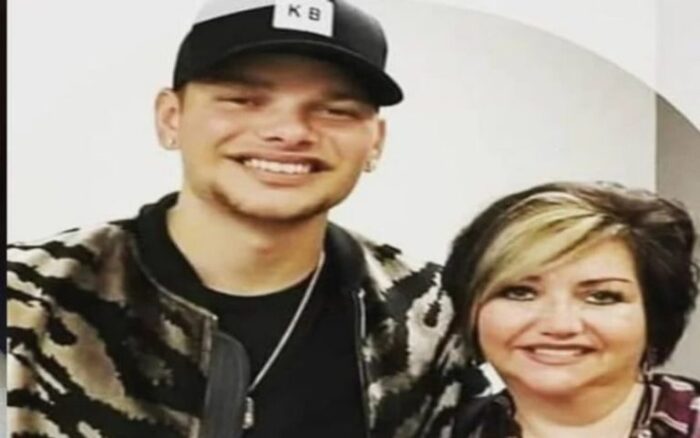 Tabatha Michelle Brown is the name of Kane Brown's mom, and she was born on October 2, 1974. Tabatha, who is currently 48, was barely 18 when she had Kane in Chattanooga, Tennessee, on October 21, 1993.
Kane once joked about his mother when the singer tweeted that his mum's 44th birthday makes her think she is growing too old.
From what is obvious, Tabatha doesn't seem to be doing any work at the moment. This is deduced from Kane's social media message saying he put his mother on salary till such a time that she would get a job that she really loves doing. However, when the American singer was very young, he and his mum had a nomadic existence moving from one place to another and surviving on menial jobs.
When ur mom turns 44 today and is upset cause she thinks she's old ????

— Kane Brown (@kanebrown) October 2, 2018
What Are Kane Brown's Parents' Nationality?
Though their ethnic backgrounds may differ, Kane Brown's parents are of American nationality, as both of them were born in different parts of the United States.
However, reports revealed that the singer's mother, Tabatha Brown, has European-American roots, while his dad's ancestry is said to be Afro-American with streaks of Cherokee heritage.
While he was growing up in his place of birth, Tennessee, Kane was completely ignorant of his multiracial roots. The singer told People that he previously believed himself to be completely White. However, he got to know at age eight and didn't mind about it until he started suffering bullying at the hand of his peers in the streets.
Are Kane Brown's Parents Still Together?
Since they were separated when their son turned three, the parents of Kane Brown are no longer together. In fact, the details of their relationship before he even went to prison are not known.
While the singer's father cannot move on because of incarceration, his mum, Tabatha, has long gotten married to another man and had a second son called CJ Cordell. Kane's maternal half-brother is younger than him by a few years.
Kane Brown Often Visits His Father in Jail
During his growing up years, Kane Brown never knew his father and, thus, couldn't establish any kind of relationship with him; this is largely because of his incarceration. However, after he became an adult, the American celebrity musician traced his dad to prison, and that was when they started bridging the gap that had existed between them for many years.
While he is still serving his prison sentence, Kane's dad is not free to show his son how much he means to him, but according to the musician, they are getting on well. Talking to Popculture, Kane said his visits to his father's prisons often give him insights into the life of the man that gave him life.
It was during such visits that he found out that his father is so proud of his achievements that he has taken to bragging about it to his inmates.
Kane's dad is looking forward to when he will be finally released and reunited with his son, and from reports, we gathered that he may be hired to play the drum for the American musician.
Important to mention that in the absence of his biological dad, Kane Brown had a stepfather who was really abusive. According to the famed vocalist, His stepfather nearly beat him to a stupor when he turned six just because he bed-wetted.
Kane told ABC News that his life experience has taught him the importance of a father's presence in his children's lives, and now that he has his own kids, he is going to try his utmost best to be the best dad in the whole world.
The Singer Bought a Car For His Mother in 2017
Even though he lacked a father figure when he needed it most, Kane Brown still had guidance from his mum, aided by his grandmother, who was a sheriff.
According to what the American celebrity singer said in an interview session, it is thanks to his mum and grandmother that he became the man he is today. It was his grandmother who came to his rescue when his stepdad nearly killed him at the age of six. Kane said his grandma sent his stepfather to jail. All these were revealed in his track titled "Learning"
Talking about his early days with Country Now, Kane Brown described how he and his mom became homeless and often slept in her car for weeks, except when his grandmother offered them temporary shelter. They would still move on after a while, going from place to place in search of menial jobs just to put food on the table.
Kane is now in a better position to pay his mum back for all her sacrifices, and from what is obvious, the singer does not hold anything back. When his mum's car got repossessed in October 2017, he gifted her a better one for her birthday. Reports said that Tabatha was shedding tears of joy when she accepted her son's car gift.
Kane said he also called his mum to get a good house and let him foot the bill. According to the musician, his mum is currently on his payroll till such a time she would like to get a job, and it has to be something she really loves doing.
The singer does not just make life easier for his mother. He also dedicated his song, Good As You, to Tabatha, and in the video, he depicted all the troubles they went through in life to survive. Kane also revealed how his mum and grandma would hide their impoverished condition from him so he won't have to worry too much.