Jefferson Salvini Randall is the son of the late Tony Randall, the legendary American actor recognized across the globe for his acting dexterity.
Jefferson has leveraged on his late father's popularity and is building a career in his own right. However, he maintains a low profile and keeps his personal life away from the spotlight. Get to know more about Jefferson Randall as you read this article.
Summary of Jefferson Salvini Randall's Bio
Full name: Jefferson Salvini Randall
Gender: Male
Date of birth: June 15, 1998
Jefferson Salvini Randall's Age: 25 years old
Ethnicity: Caucasian
Nationality: American
Zodiac Sign: Gemini
Sexual Orientation: Straight
Marital Status: Single
Jefferson Salvini Randall's Parents: Tony Randall (deceased) and Heather Harlan
Siblings: Julia Laurette Randall
Jefferson Salvini Randall's Net Worth: $500,000
Famous for: Being the son of late American actor, Tony Randall
How Old Is Jefferson Salvini Randall Now? 
Jefferson Salvini Randall is 25 years old. He was born on June 15, 1998, in New York City, United States of America to his parents, Tony Randall and Heather Harlan. He is an American citizen whose star sign is Gemini and he is Caucasian by ethnicity.
Since his parents are prominent names in the entertainment industry, Jefferson Salvini Randall no doubt grew up in an affluent home. He is not his parents' only child as he has an elder sister named Julia Laurette Randall whom he spent most of his early life with. Julia was born on April 11, 1997.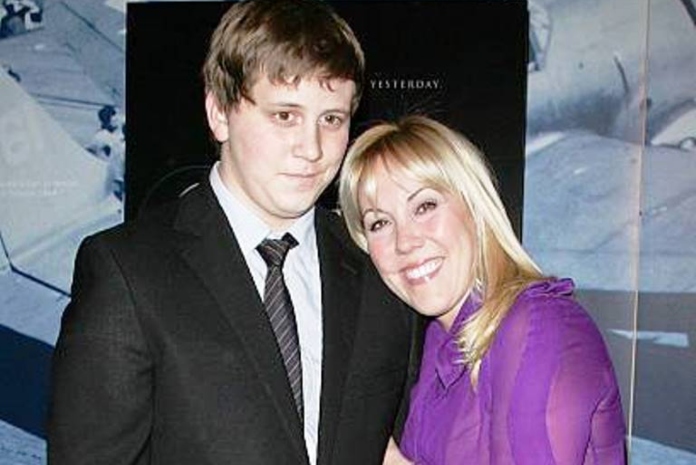 On the aspect of his education, Jefferson Randall is well-read. He had his high school education at Ethical Culture Fieldston School and graduated in 2016 with a high school diploma.
He then moved on to get enrolled at Wesleyan University from where he graduated in 2020 with a bachelor's degree in film studies. While studying in college, Jefferson took up an internship program which he completed after three months at Oscilloscope Laboratories.
Jefferson Randall Began His Career in May 2017 As An Assistant
Randall began his career working as an assistant at Under NYC in Brooklyn, New York, in May 2017. He later went ahead to work for Future Memories, Inc in Queens, New York, as a copywriter.
He subsequently worked as a barista at Red & Black Cafe in Middletown, Connecticut, for a year and nine months. In June 2019, the famous kid joined The Late Show with Stephen Colbert as a production intern. He worked there for three months, managing production paperwork and helping with on-location filming.
In September 2019, Randall also worked as a part-time course assistant at Wesleyan University. Additionally he was a delivery driver for Great Performances in New York, New York City. He used to deliver food to low-income New Yorkers.
Moving on, sources claim that Jefferson also worked as a production assistant for The Marvelous Mrs. Maisel for seven months, from September 2020 to March 2021, and for The Not-Too-Late Show with Elmo, produced by Sesame Workshop.
Jefferson's Parents Were Both In The Entertainment Industry
Jefferson's late father, Tony Randall, whose full name was Anthony Leonard Randall, was a renowned actor with a long career in the industry (6 decades). He was widely recognized for playing the character of Felix Unger in a television adaptation of the 1965 play titled The Odd Couple by Neil Simon.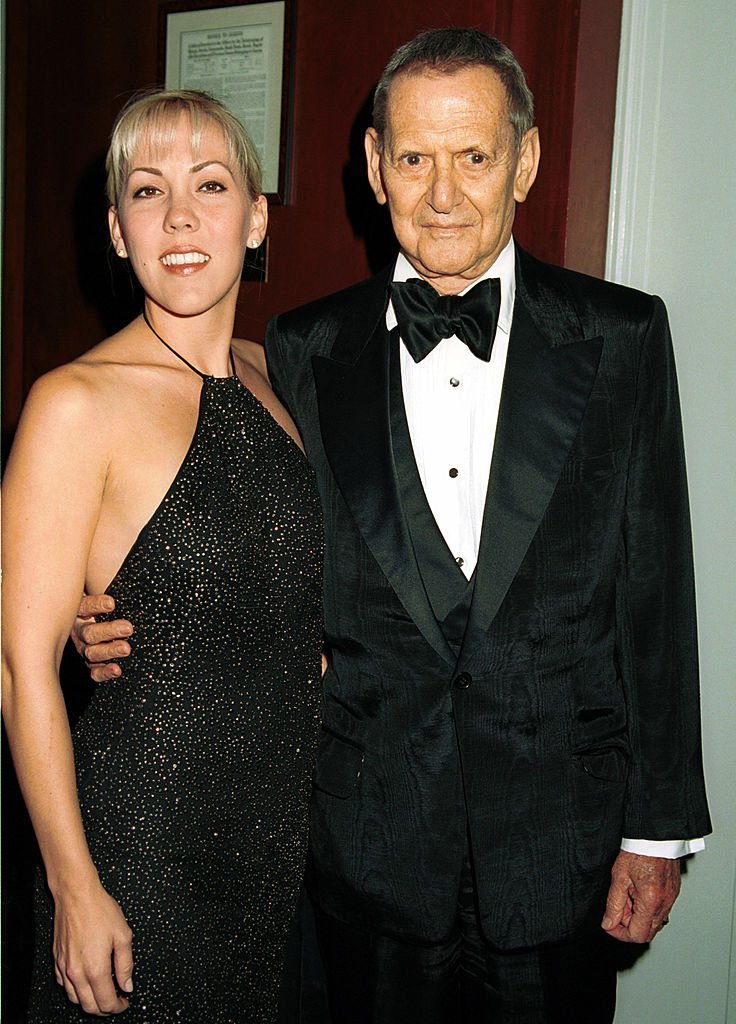 Tony Randall was born on February 26, 1920. He kick-started his movie career featuring as Reggie on the long-running 1940s radio series I Love Mystery. As an actor, one of the major roles that brought him to prominence was his role as a history teacher named Harvey Weskit in the television series, Mister Peepers.
While he was alive, Tony Randall won one Emmy award and had six Golden Globe Award nominations and six Primetime Emmy Award nominations.
Jefferson's mother, Heather Harlan, on the other hand, is also an occasional actress and is popularly known for playing the character of Linda in the movie, Forests of Mystery produced in 2009. Heather was born on October 20, 1970, in Richmond, Virginia, USA, and attended New York University where she studied acting. Currently, she is the head of the New York Theatre Workshop's board of directors, a position she assumed since the demise of her husband, Tony Randall.
The Couple Got Married In November 1995
Jefferson Salvini Randall's parents met for the first time while working as interns at Randall's own National Actors Theatre in New York. This was three years after the death of Tony Randall's first wife, Florence Gibbs, who passed away on April 18, 1992, as a result of cancer.
The duo dated for some time before deciding to commit to each other by getting married. On November 17, 1995, they had a small, private ceremony to celebrate their marriage.  Jefferson's father was 75 years old at the time of their marriage while Heather was only 25.
The couple's age gap was unimportant to them because they understood and loved each other, which was the bane of their relationship. They were happy together for years until the actor passed away in May 2004 at the age of 84.
Jefferson Salvini Randall Was Born To Tony Randall At Age 78
Jefferson Salvini Randall's parent's union was blessed with two adorable children named Julia Randall, born on April 11, 1997, and Jefferson Randall, born on June 15, 1998. Tony Randall was 78 years old when he had Jefferson and was able to spend just five years with him before his death.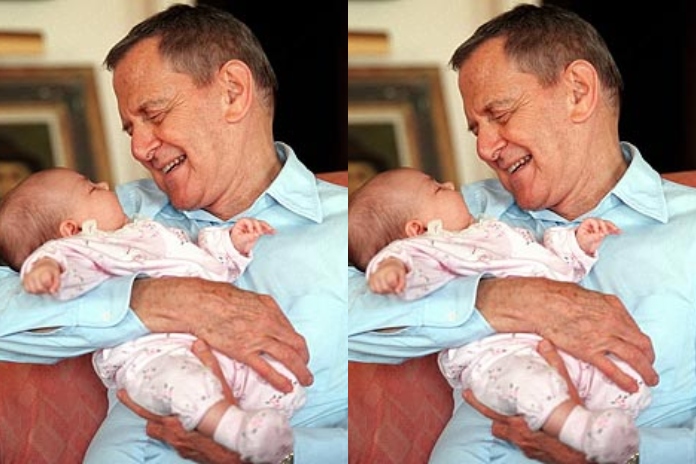 Jefferson was just five years old when his father died. According to reports, his father died in his sleep due to pneumonia on May 17, 2004, at NYU Medical Center. He was diagnosed with the ailment in 2003 after he had undergone coronary bypass surgery.
Who Is Jefferson Dating?
Jefferson Salvini Randall is not known to be dating anyone at the moment. It is true that the relationship status of celebrities is one subject of interest to fans as they want to know about the personal life of their favorite celebrities.
Unfortunately, Randall is a very private person and has hidden his personal life from the media and the prying eyes of the public. It is not known if he is dating anyone presently or has been involved in any relationship in the past as he has not in any way disclosed any information about his relationship.
Jefferson Salvini Randall seems to be more focused on his career at the moment as he is aspiring to make a name for himself, like his father.
Jefferson Salvini's Net Worth
Jefferson has his net worth estimated to be $500,000 which is gotten from his numerous jobs. However, his late father, Tony Randall, at the time of his demise, had a net worth estimated at $15 million which was gathered from his long career as an actor.