Jeanette Adair Bradshaw is the first wife of Morgan Freeman, the legendary Hollywood actor. She came gained public attention due to her marriage to Morgan Freeman and ever since they got divorced, she has been conspicuously missing from the limelight.
Jeanette Adair Bradshaw's ex-husband, Morgan Freeman, makes the news regularly not only because he is a legendary actor but also because of his numerous relationships. However, of all the women he has been linked with, Jeanette Adair is one of those who stood by him before he became the famous man he is today.
Summary of Jeanette Adair Bradshaw's Biography
Full name: Jeanette Adair Bradshaw
Gender: Female
Ethnicity: Black
Nationality: American
Sexual Orientation: Straight
Marital Status: Divorce
Jeanette Adair Bradshaw's Ex-husband: Morgan Freeman
Jeanette Adair Bradshaw's Children: 4
Famous for: Being the ex-wife of iconic Hollywood actor, Morgan Freeman
Jeanette Adair Bradshaw Is Believed To Have Been Born In The 1940s
Details about Jeanette Adair Bradshaw's date of birth and childhood are not available to the media. However, there are reports that suggest that she may have been born in the 1940s. However, we know that her ex-husband, Morgan Freeman, was born on the 1st of June 1937. Details about her parents, level of education, and other background information are also not available to the media.
Jeanette Adair Bradshaw and Morgan Freeman Met In The 1960s
Jeanette Adair and Morgan Freeman Met even before the latter became a celebrity. Unfortunately, details about the circumstances that brought about their meeting are not available to the public.
Notwithstanding, we know that they met in the 1960s after Morgan Freeman moved to Los Angeles, California, where he studied Theatre Art at Los Angeles City College. It is also reported that Jeanette Adair and Morgan Freeman dated for up to five years.
During their dating period, Morgan worked as a dancer for the 1964 World's Fair. He was also a member of the San Francisco Opera Ring musical theater group. At this time, he was still trying to find where he fits in the entertainment industry.
She Became Morgan Freeman's Wife In 1967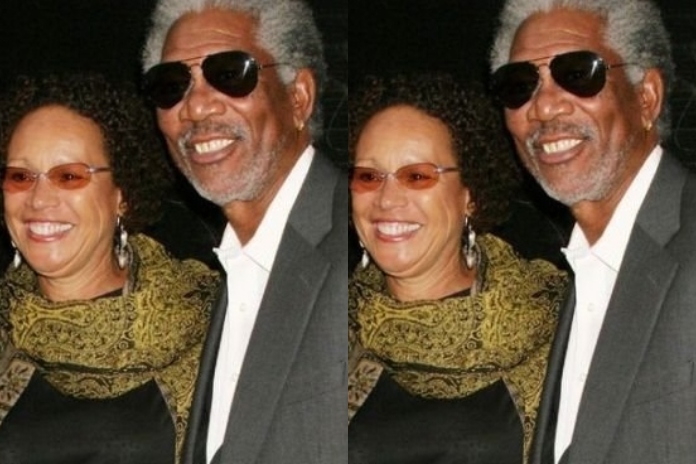 While Morgan Freeman was finding a footing in the entertainment industry, he continued to build a solid relationship with Jeanette – and she was very supportive of him. She gave him a shoulder to cry on when he needed one and was there with the actor to celebrate every big win.
After about five years of being in a relationship, they both decided it was time to move their relationship to the next level which they did by walking down the aisle on the 22nd of October 1967. Unfortunately, details about what their wedding was like are not available to the media.
However, not long after their marriage, Morgan Freeman's career took off. It was in 1967 that Freeman made his off-Broadway debut in the theatre production of Freedom Riders. By 1969, Freeman performed in The Dozens. Jeanette Adair Bradshaw was there with him to celebrate these gigs and to support him through them.
Jeanette Adair And Morgan Freeman Share A Child
The union between Morgan Freeman and Jeanette Adair did not only bring companionship to both of them but also blessed them with a daughter named Morgana Freeman. She barely makes public appearances, however, in 2013, she showed up at the Los Angeles premiere of Oblivion.
From the snapshots taken at the event, you could tell that the actor's daughter is a very beautiful young lady who shares some facial features with him.
In Total, The Couple Were Parents To Four Children
Despite the fact that Jeanette and Freeman had only one biological child, Jeanette Adair Bradshaw, they raised four children together as they both had children from other relationships.
Before getting married to Morgan Freeman, Jeanette Adair had a child named Deena Adair. When she and Freeman started dating, he accepted Deena as his own daughter. However, Jeanette Adair Bradshaw was not the only one who was already a parent as Morgan Freeman was also a single father before he got married to her.
His first child, Alfonso Rene Freeman was born on the 13th of September 1959. He has taken after his father as an actor. He has been featured in popular movies like The Bucket List, Burn, and Shawshank Redemption.
In 1960, Morgan Freeman welcomed another child, Saifoulaye Freeman. Saifoulaye prefers to live under the radar as details about him are largely not available to the public.
Jeanette Adair, Morgan Freeman, and their children were able to live together as one family even though that didn't last for long as the marriage would eventually hit the rocks.
Jeanette Adair Bradshaw's Was Morgan Freeman's Wife For 12 Years
After 12 years of being married, news hit the media that Freeman and Jeanette were getting divorced. This came as some sort of surprise seeing that the duo was believed to have been in a happy relationship before the news.
Notwithstanding, by the 19th of November 1979, their divorce was completed and they became legally divorced. The reason for their divorce was never made known to the public, however, there are rumors that Morgan Freeman's infidelity was the cause. Neither Morgan nor Jeanette has confirmed these allegations.
Since the divorce in 1979, Jeanette has maintained a low profile and there has never been any news of her being in a relationship or getting married. This is not the same for Morgan Freeman. In 1984, he got married to Myrna Colley-Lee, however, their relationship came to an end in 2010 and they did not have any children.
Jeanette Adair Lost Her Grand Daughter In 2015

Jeanette Adair Bradshaw's first daughter, Deena Adair had a daughter named E'dena Hines who was adopted and raised by Morgan Freeman and his second wife, Myrna Colley-Lee. She was born on  March 4, 1982, and was an actress, popular for her roles in Moll Flanders (1996), The Code (2009), and 5 Flights Up (2014).
In 2015, E'dena Hines was stabbed 25 times by her boyfriend, Lamar Davenport. She was 33 years old at the time of the incident and was found lying almost lifeless in front of her house in Washington.
The reason for his attack on the actress was not clear, however, some suggest that the rumored affair between Hines and her step-grandfather, Morgan Freeman, may have been responsible. significantly, it is important to mention that Hines, while she was alive, had constantly denounced the rumors.
Unfortunately, E'dena could not survive the numerous stabs as she died on the 16th of August 2015. Her boyfriend was found guilty by the court and sentenced to 20 years imprisonment.
E'dena's burial was the last time Jeanette Adair Bradshaw was seen publicly by the media. The death of her granddaughter brought heartache to her and her family as a whole.