Heini Wathén-Fayed is the second wife of Mohamed Al-Fayed, the Egyptian-born businessman. The couple married in the mid-1980s and have remained married for almost four decades. Born on February 24, 1955, Heini is currently 68 years old. She is a socialite and former model.
Mohamed Al-Fayed's business acumen has seen him accumulate a net worth currently estimated to be over $1.9 billion through a variety of business interests, including Hotel Ritz Paris, Turnbull & Asser, and formerly Fulham FC, in London. Given his wealth and influence, it does not seem much out of place to explore his personal life, and the most logical place to start is with the woman he is currently married to. Meet Heini Wathén-Fayed, his wife of almost four decades.
Summary of Heini Wathén's Bio
Full name: Heini Wathén-Fayed
Gender: Female
Date of birth: February 24, 1955
Place of birth: Hanko, Finland
Heini Wathén's Age: 68 years old
Ethnicity: Caucasian
Nationality: Finnish, Egyptian by marriage
Zodiac Sign: Pisces
Sexual Orientation: Straight
Marital Status: Married
Heini Wathén's Husband: Mohamed Al-Fayed
Heini Wathén's Children: Dodi Al-Fayed (stepson, deceased) Jasmine Al-Fayed (daughter, born 1980), Karim Al-Fayed (son, born 1983), Camilla Al-Fayed (born 1985), and Omar Al-Fayed (son, born 1987)
Siblings: Sister (identity unknown)
Eye color: Blue
Hair color: Blonde
Occupation: Socialite, former model
Famous for: Being Mohamed Al-Fayed's wife
How Old Is Mohamed Al-Fayed's Wife, Heini Wathén?
Heini Wathén-Al-Fayed is currently 68 years old. She was born on February 24, 1955, in Hanko, Finland. Her birth sign is Pisces, and she is a Finnish citizen by birth, although it is important to point out that she is also Egyptian by marriage.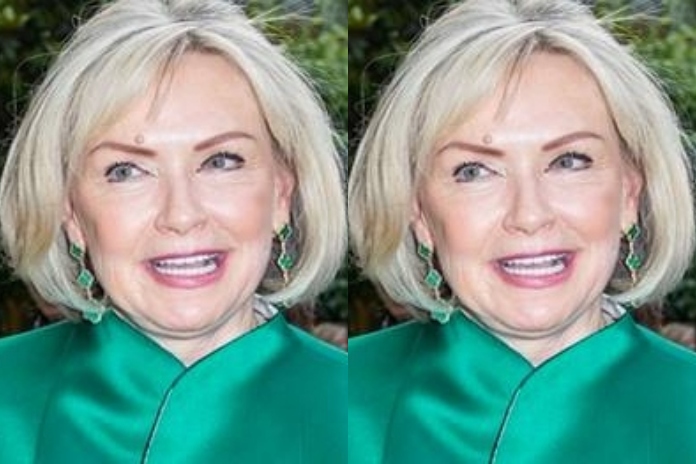 Not much is known about Heini's birth family, including her parents whose identities have yet to become public knowledge. She does, however, have a sister, possibly older, with whom she lived in Paris after she graduated from secondary school. That fact is also indicative of the reality that she spent her formative years in her home country of Finland.
Speaking of her formal educational background, several sources have indicated that Heini may not have progressed beyond the secondary level after she graduated in 1975 at the age of 19, and while she may have added to her academic qualifications in the years that followed her graduation from secondary school, there is yet no evidence of that.
Heini Wathén Is Still Mohamed Al-Fayed's Wife
Heini Wathén did well to catch the spotlight on her own through her career as a former model but the general public and the media mostly recognize her as the second wife of Egyptian-born business mogul Mohamed Al-Fayed. She has been married to the billionaire for the better part of almost four decades.
To provide a little bit of context, Heini's husband, Mohamed Al-Fayed, is one of the richest men in his home country of Egypt with a net worth currently estimated to be over $1.9 billion, all from relatively humble beginnings in Egypt.
Some of his businesses he owns include the Hôtel Ritz in Paris, France, which he purchased for £10 million in 1979, as well as the Balnagown Castle & Estates, in the Scottish Highlands, HJW Geospatial, and Turnbull & Asser amongst others.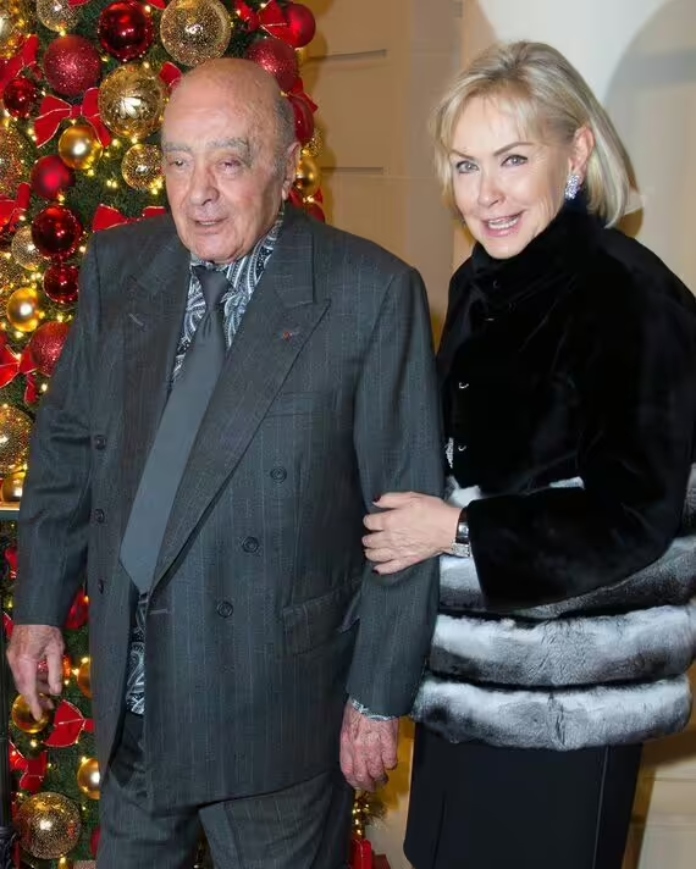 Football fans or at the very least, fans of Fulham FC, in London, will easily recognize Al-Fayed as the previous owner of their beloved team after he purchased it for £30 million  in 1997 before eventually selling it for much more than that in 2013.
Heini and Al-Fayed were introduced to each other by the businessman's late son, Dodi Al-Fayed, during the mid to late 1970s, in Paris. Despite the age difference of around 26 years, Heini and Mohamed grew emotionally closer to each other after the introduction and soon started dating. The businessman even invited the former model to live with him at his Park Lane, London home.
After about five years of dating, they exchanged marital vows in 1985. The exact details of the ceremony itself have been drowned in the series of events that have transpired throughout their marital union that has lasted for almost four decades now.
So far, the only remarkable controversy throughout their time as a married couple was the death of Al-Fayed's son, Dodi, Dodi's his relationship with the equally late Princess Diana, and their subsequent death in a car accident.
Heini Wathén Has Four Children With Mohamed Al-Fayed
While the birth of children might seem pedestrian compared to the events surrounding Dodi's demise, Heini has also been privileged to share less-painful experiences with her husband. None could outweigh the four children they have together.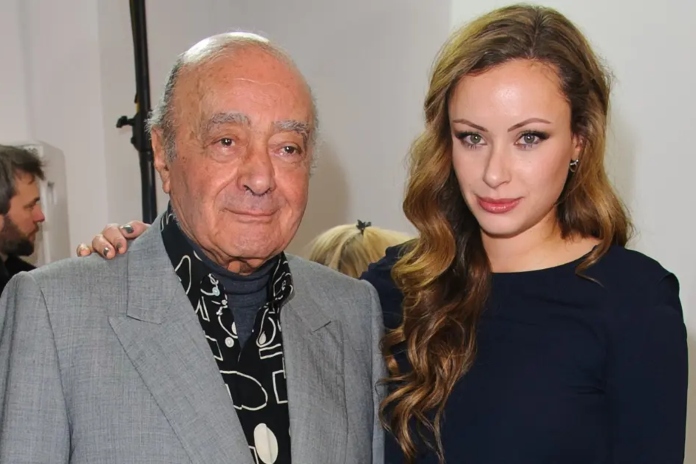 According to several reliable sources, the couple welcomed their first child, a daughter named Jasmine Al-Fayed, in 1980, about five years before they officially became man and wife. A second child, this time a son named Karim Al-Fayed, followed in 1983, three years after the first and a couple of years before Heini legally became Mrs. Al-Fayed.
Camilla Al-Fayed, a daughter and Heini's third child with Mohamed Al-Fayed, was born in 1985. The youngest of the former model's children, a son named Omar Al-Fayed, was born in 1987, just about two years after their wedding.
We have also established the fact that Heini also became a stepmother to Mohamed's late son Dodi Al-Fayed. Dodi was born in the same year as Heini and is the businessman's only child from his previous marriage to late Saudi Arabian author, Samira Khashoggi, which lasted about two years, from 1954 to 1956.
All of Heini's children are grown. 44-year-old Jasmine has utilized her qualifications from the Central Saint Martins and London College of Fashion to good effect as a fashion designer. Heini's second child, Karim, is now 41 years old. He earns a living as a producer, according to his IMDb page.
Camilla is 38 years old and several sources reveal that she is in the restaurant business. Her most significant achievement revolves around the fact that she is the restaurateur behind Farmacy, according to GQ.
Heini's youngest child with Mohamed, Omar, is currently 37 years old and is described by Tatler as a tech and space entrepreneur. His interest does seem to be directed toward the environment though, as indicated by Town & Country.
Heini Wathén Is A Socialite And Former Model
Heini Wathén-Al-Fayed currently spends her days as the wealthy socialite wife of a billionaire and is involved in a variety of charitable endeavors. What has not lost its relevance about her personality remains the fact that before, and a little bit after she married Al-Fayed, she earned her living as a model.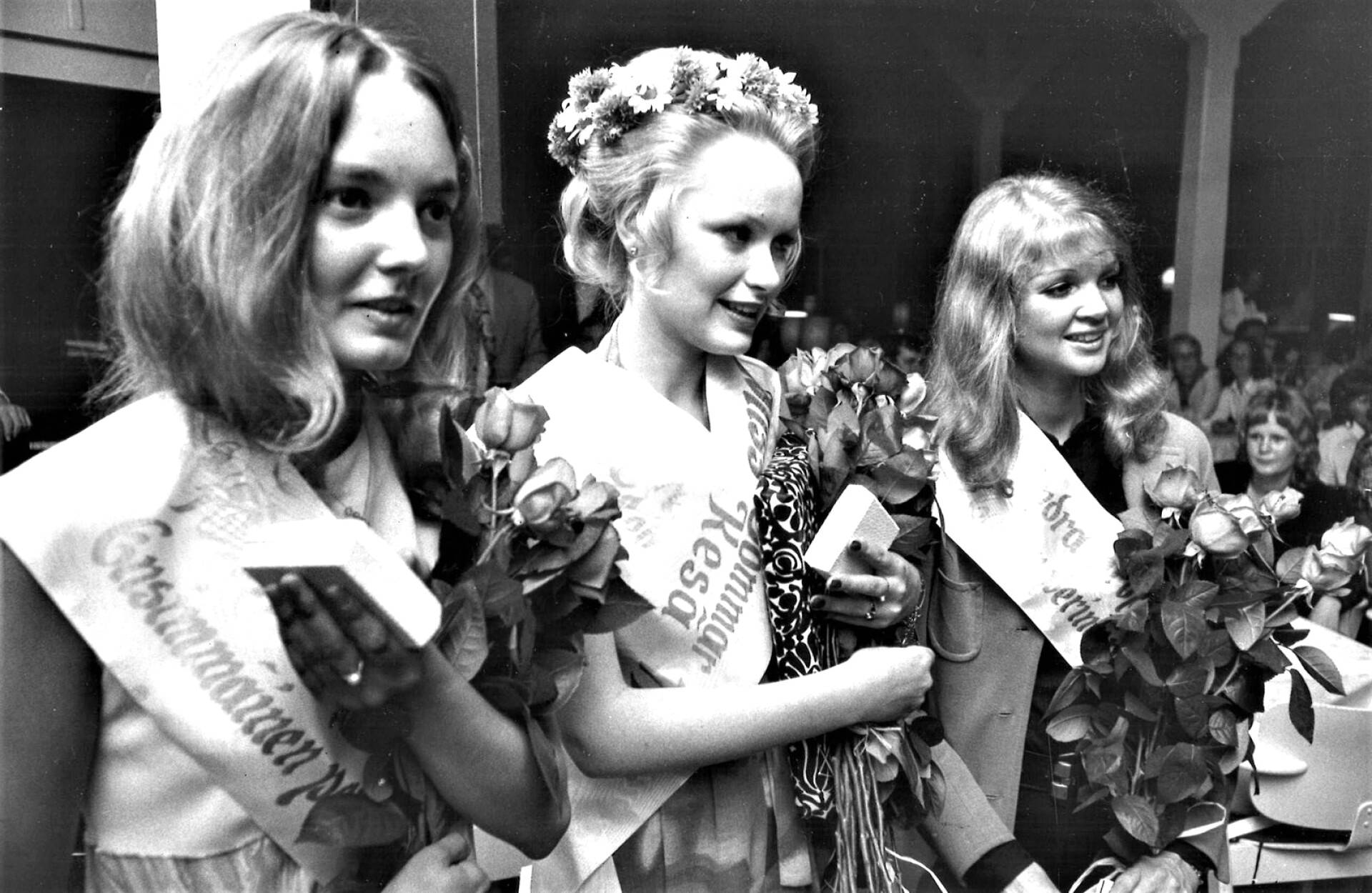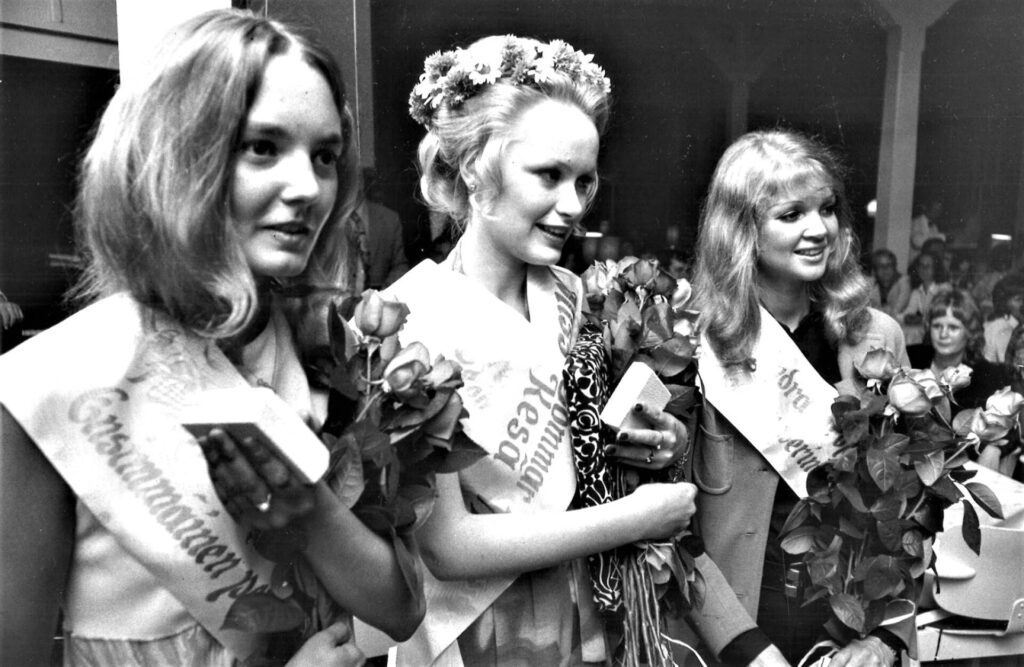 She was 17 years old when she signed a modeling contract with a modeling agency after competing in and winning several beauty pageants in Finland. After secondary school, she joined her older sister in Paris as a model. In 1977, she returned to her home country to compete in the Miss Finland contest but was unable to make it to the finals.
It was during this contest that she came in contact with her late stepson Dodi, while he was in Finland in search of new models. He later set up the meeting that landed Heini the job as a model for Pierre Balmain's fashion house.
She did quite well for herself until she gave it all up in favor of being a wife and subsequently, a mother.