Forest Whitaker's brothers are Damon and Kenn Whitaker who are from his birth family, including one sister. The family relocated to South Central Los Angeles when Forest and his brothers were still young.
The African American actor does not need too much of an introduction as he is one of the most prominent people in Hollywood who have seen their hard work as actors rewarded with an Academy Award, a Golden Globe Award, a British Academy Film Award, and 2 Screen Actors Guild Awards.
Several sources have revealed that The Last King of Scotland actor's brothers are also involved in the entertainment industry, and we feel it is time to re-acquaint them with the rest of the world. Meet Forest Whitaker's brothers, Damon and Kenn Whitaker.
Does Forest Whitaker Have A Twin Brother?
Forest Whitaker does not have a twin brother. He is the oldest of three sons born to Laura Francis Whitaker nee Smith and Forest E. Whitaker Jr. His mother is a special education teacher who put herself through school and acquired two Master's Degrees while raising the actor and his siblings while his father was an insurance salesman.
As previously mentioned, Forest Whitaker's birth family includes an older sister named Deborah Whitaker, and two younger brothers, Kenn and Damon Whitaker. Just by taking a look at his birth family records, we have come to the incontrovertible conclusion that Forest Whitaker does not have a twin brother.
However, rather than offhandedly dismissing the belief that he has a twin brother, we would like to explain why a lot of his fans and neutral observers hold that belief.
The actor shares an uncanny resemblance to his immediate younger brother, Kenn Whitaker. This resemblance extends way beyond facial resemblance, a situation common among siblings, to include other eerily similar physical features such as height and body measurements.
There is also not relatively much between the brothers in terms of age as Forest is just two years Kenn's senior, a difference that would have been easily noticed when they were children but sort of challenging to pick out now that they are grown men. Read on as we tell you more about Forest Whitaker's siblings with the exception of his older sister.
Meet Forest Whitaker's Brothers?
Kenn Whitaker
Date of birth: June 8, 1963
Age: 60 years old
Occupation: Actor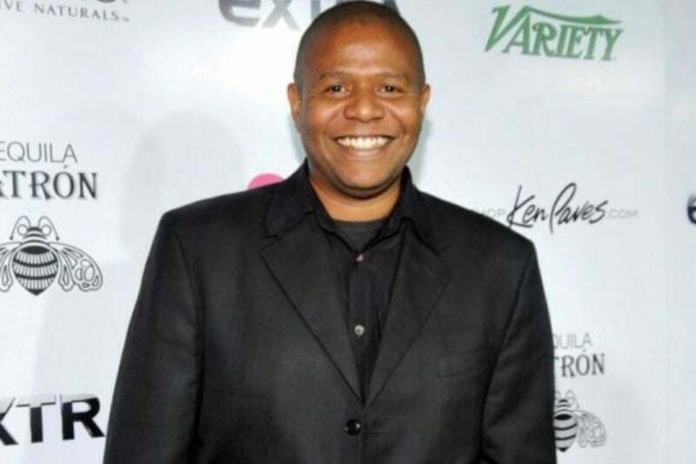 Kenn Whitaker was born Kenneth Dwayne Witaker on June 8, 1963, in Longview, Texas, United States. Judging from his date of birth, Kenn Whitaker is just less than two years younger than his older brother Forest Whitaker who was born in 1961.
Despite being born in Texas, Kenn spent most of his formative years in Carson, California, after his parents moved the family to that locale from Texas. Like his older brother, Kenn Whitaker is an American citizen, and although he primarily identifies with the African American ethnic group, there is more to Kenn Whitaker's ethnic heritage than his blackness.
Thanks to the DNA test carried out by Forest in the late 2000s, it was confirmed that the actor has strong West African roots through both of his parents. His mother has traces of Ghanaian heritage through her link to the Akan in the West African country while his father's ancestry has been traced to the Igbo tribe who predominantly reside in Nigeria.
Having moved to Carson, California at the age of two, Kenn Whitaker completed most of his formal education in the region. When it was time to attend high school, he enrolled at Palisades Charter High School, Palisades CA. After bagging his diploma, he proceeded to an as-yet-unknown college to pursue his lifelong passion for acting.
Kenn Whitaker is also an actor in his own right even though he is not as prolific as his older brother. To put the preceding statement in perspective, Kenn Whitaker's IMDb page shows that he has only 7 acting credits to his name while Forest has well over 100, as well as several credits as a director and a producer.
Forest Whitaker's immediate younger brother began his acting career in 1997 when he played the role of Bus Guard 2 in the movie, Most Wanted. Incredibly, his acting career lasted until 2001 when he appeared as Otis in the 2001 movie, The Theory of The Leisure Class.
In between his first and last on-screen appearance as an actor, Kenn Whitaker appeared in a couple of other movies and TV series such as Tracey Takes On (1998), Party of Five (1999), Bulworth (1999), Life (1999), and Last Days (2001). His short-lived acting career means that his estimated net worth of $1 million is miles off his older brother's estimated $25 million net worth.
Not much is known about what the actor is up to these days as he has essentially disappeared from the spotlight. This has invariably led to a lack of information regarding the type of relationship he has with his older brother Forest. It has also impacted any knowledge of his relationship/marital status.
Damon Whitaker
Date of birth: October 21, 1970
Age: 53 years old
Occupation: Actor, Producer, Writer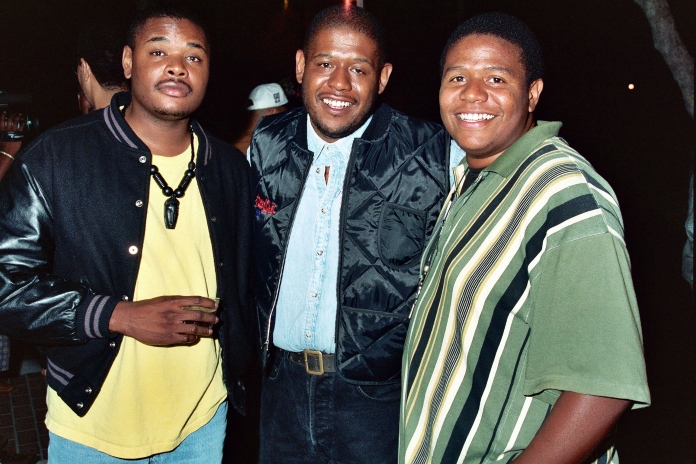 Damon Whitaker is Forest Whitaker's youngest sibling, a position in the family that essentially makes him the youngest of the Whitaker brothers. He is about nine years younger than his more illustrious older brother, Forest.
He was born on October 21, 1970, but unlike his two older brothers who were born in Longview, Texas, Damon Whitaker was born in Los Angeles County, California, after his parents moved to Cali when his older brother, Kenn was only two years old.
Knowing the value the Whitakers place on education, it would be relatively safe to assume that Damon Whitaker has a college degree even though very few can confirm the details of his formal educational background.
It should really come as no surprise to read that Damon is also an actor, a producer, and a writer like his oldest brother. His IMDb page shows that he has been credited with more than 30 movies and TV series roles and a couple of other credits as a producer and a writer.
He began his acting career in 1988 when he played the role of Young Bird in the 1988 biopic titled Bird, a movie about the troubled life and career of the iconic Jazz musician Charlie "Bird" Parker. Interestingly, Damon's appearance in what was his debut feature-length film saw the Whitaker brothers join a select few Hollywood siblings who have worked with each other on the same project.
He was able to achieve this due to his equally uncanny resemblance to his older brother, Forest who was the lead actor in the movie. He leveraged that resemblance to also play the role of a Young Ghost Dog in the 1999 movie Ghost Dog: The Way of the Samurai, again playing a younger version of Forest's lead character.
However, it must be pointed out that Damon Whitaker has long broken away from the shadow of his more illustrious older siblings and starred in movies and TV series such as First Daughter (2004), The Champagne Gang (2006), The Asian Connection (2016), and most recently in an episode of the ongoing TV series Strangely Tranquil (2022).
As previously mentioned, Damon Whitaker's creative abilities have seen him take on the responsibilities of a writer and a producer. As of 2022, his sole creative work as a writer will come in a later episode of Strangely Tranquil and we can't wait to see how he does.
As a producer, he is currently lending his genius to the production of two projects – Horace Bell and Bruin Lake Aka Hell, Michigan. Both projects have been categorized as in development on his IMDb page and again we have to keep our fingers crossed to see how well he does.
It goes without saying that Damon Whitaker has a fine relationship with his brother, Forest, and his other two siblings. His personal life is also under wraps from the limelight and we can't say for sure if he is married or single.