Dr. Pol is a father of three children, including two daughters, Diane Louise Pol Jr. and Kathlene "Kathy" Pol-Butch, and a son named Charles Pol. Dr. Pol and his wife of over five decades, Diane Pol, adopted all of their kids; two at birth, and the other when she was a teenager.
Dr. Pol was born Jan-Harm Pol on September 4, 1942, in Wateren Drenthe, Netherlands, and received a veterinary medicine degree from Utrecht University in 1970. He has been a veterinarian for over 40 years and is the star of Nat Geo Wild's reality TV show, The Incredible Dr. Pol, which follows him, his family, and his employees at his practice in rural Weidman, Michigan. The members of the family in question include the aforementioned three children he shares with his wife. Here is what we know about them.
Were All Of Dr. Pol's Children Adopted?
Dr. Pol adopted all three of his children. As previously mentioned, Dr. Pol and his wife, Diane Pol nee Dalrymple, whom he met when he was a foreign exchange student at Maryville High School in 1961, had to go the route of adoption to fulfill their desire for parenthood.
The couple, who have been married for over five decades now, exchanged marital vows in 1967, and the fact that they officially adopted their first child after six years of marriage suggests that they may have been made aware of the possibility that they would be unable to be parents biologically early enough.
We have established the fact that Dr. Pol and his wife adopted their first child, a daughter named Kathleen "Kathy" Pol-Butch, in 1973. Six years later, in 1979, they took the plunge again. This time they adopted a son who is now known as Charles Pol. While the first two were adopted at birth, the circumstances surrounding the adoption of Dr. Pol's oldest daughter Diane Pol Jr. is a little bit more peculiar because her adoption was finalized when she was already a teenager.
Nonetheless, Dr. Pol and his wife have shown that although their kids were adopted, they love them as if they biologically birthed them. Dr. Pol's children are all grown, and two of them have even started families of their own. Understandably, we believe It's worth exploring the lives of Dr. Pol's children, beginning from the first adopted child.
Kathy Pol Is The First Child Dr. Pol Adopted
Date of birth: August 21, 1973
Age: 50 years old
Mother: Diane Pol nee Dalrymple
Occupation: Phlebotomist
Kathy Pol was born Kathylene Pol on August 21, 1973, under the birth sign of Leo, and is currently 50 years old. Even though she was born in the United States and holds American citizenship as a result, we have yet to determine the exact place of Kathy Pol's birth.
She is the first child of Dr. Pol after it became apparent that he might be unable to father any children with his wife, Diane. Having established the fact that the Pols are not Kathy's biological parents, it makes sense that one would like to find out who her real parents are. However, that piece of information is not available in the public domain.
Kathy was adopted at birth and spent her formative years on a farm in Michigan with her parents. Her time there was partly spent taking care of animals under the tutelage of her father, as well as assisting him in his job as a veterinarian.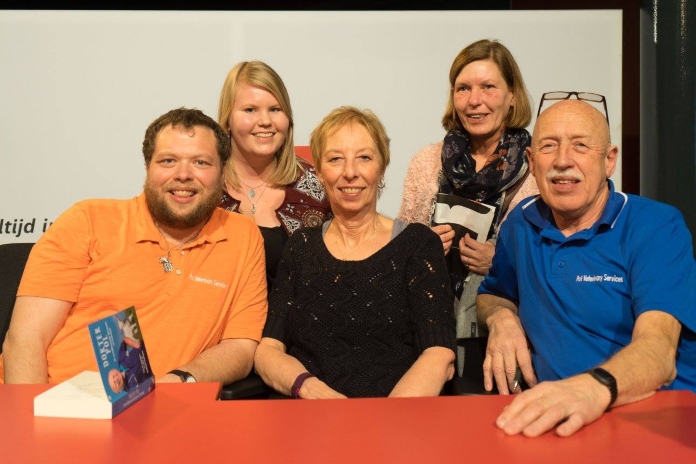 Details of her formal educational background include the fact that she obtained her high school diploma after attending Chippewa Hills High School in Remus, Michigan. After she graduated from high school, she proceeded to earn a degree in Phlebotomy from Delta College in Bay City, Michigan.
Kathy Pol reportedly now works as a Phlebotomist in McLaren Bay Region.
Kathy Pol Was Married For A Long While
Kathy Pol was married for a relatively long while, from 1995 to 2016. The name of her now-late husband was Gregor Butch. Not much information is available about how, when, or where they met, but the most logical explanation would be that they met in college.
Nonetheless, she exchanged marital vows with him on July 30, 1995, but we have yet to uncover the finer details of the ceremony beyond the date on which it took place. Kathy's husband worked as a Chemical Technologist, and the couple managed to have two children together, including a son named Adam James Butch, born on August 20, 1996, and a daughter named Rachel Butch, who was born a few years later.
What Happened To Kathy Pol, Is She Still Alive?
Kathy Pol is still very much alive, but the same cannot be said about some members of her family. She lost her husband to cancer in 2016, and three years later, she lost her only son in as-yet-unknown circumstances.
Kathy's married life appeared to be progressing nicely until it reached its 17th year in 2012, which was the year her husband Greg was diagnosed with cancer. They fought the disease together, but after a four-year-long battle, he ultimately succumbed to the more often than not fatal effects on February 20, 2016.
While gradually coming to terms with the idea that she was now a widow, Kathy was hit with more tragedy which arrived in the form of the demise of her only son Adam on September 18, 2019. The young man was only 23 years old, was a Michigan State University Alum, and was working as a certified Pharmacy technician
Kathy seems to have picked up the pieces of her life and appears to be content to watch her only surviving offspring Rachel be the best she can be, which includes two episode appearances on The Incredible Pol, the show which was made popular by Kathy's father, Dr. Pol.
Kathy seems to have also found love again if the reports that she is currently in a romantic relationship with a man known as Thomas Rakowski are to be believed.
Charles Pol Is Dr. Pol's Only Male Child
Date of birth: March 6, 1979
Age: 53 years old
Mother: Diane Pol nee Dalrymple
Occupation: Actor, Reality TV star, and Producer
Charles Pol is Dr. Pol's only male child, and he was born in Michigan on March 6, 1979. His birth sign is Pisces, and he is currently 44 years old. Like his older sister Kathy, Charles was also adopted by Dr. Pol and his wife at birth, albeit six years after her. Not much is known about his birth parents, whose identity has been withheld from the public.
Charles Pol also spent his formative years on his parents' Michigan farm, helping out with the animals and clients. While the details are not specific, he most likely attended Chippewa Hills High School in Remus, Michigan, like his sisters before progressing to earn a degree in communication from the University of Miami, graduating in 2003.
His desire to make his mark in the entertainment industry forced him to move away from Michigan to Los Angeles, where he took internships in acting and production with well-known entertainment companies in Hollywood like Parkway Production, Mirage Enterprises, and Paramount Pictures, to name a few.
What Is Charles Pol's Net Worth?
Charles Pol has a net worth estimated to be more than $2 million. He earned the majority of that impressive net worth while working in Hollywood as an actor, reality TV star, and producer. The time he spent under the late Hollywood legend Sydney Pollack stood him in good stead to land several acting roles and production gigs that have helped shape his career.
Predictably, Charles Pol started his career in show business by appearing on his father's Nat Geo Wild TV series The Incredible Dr. Pol in 2011, he followed that up by appearing in an episode of Drunk & Disorderly in 2012. However, he appears to be more comfortable behind the scenes, where he works primarily as a producer and has accumulated production credits in productions like Calling Dr. Pol (2014 – 2016) and The Legend of Sheriff Gus Skinner (2013).
Is Charles Pol Still Married?
Charles Pol is still a happily married man. He has been married to Beth Oakes for about half a decade now. The couple became engaged in 2018 and exchanged marital vows the same year.
They welcomed their first child, a daughter named Abigail Pol, on October 19, 2019. Almost two years later, on July 12, 2021, Charles Pol and his wife became parents to a son who they named Silas Pol.
Diane Pol Jr. Is Dr. Pol's Oldest Child
Date of birth: March 27, 1973
Age: 50 years old
Mother(s): Diane Pol nee Dalrymple (adoptive mother), Joanna (birth mother)
Occupation: Director of Sales at Holiday Inn & Suites Mount Pleasant
Technically, Diane Pol Jr. is the last child Dr. Pol, and his wife adopted. However, she is the oldest of the doctor's three children, all of whom were adopted. She was born Diane Louise on March 27, 1973, and is currently 50 years old. Even though she was born in the same year as her sister Kathy, Diane Jr. is a few months older.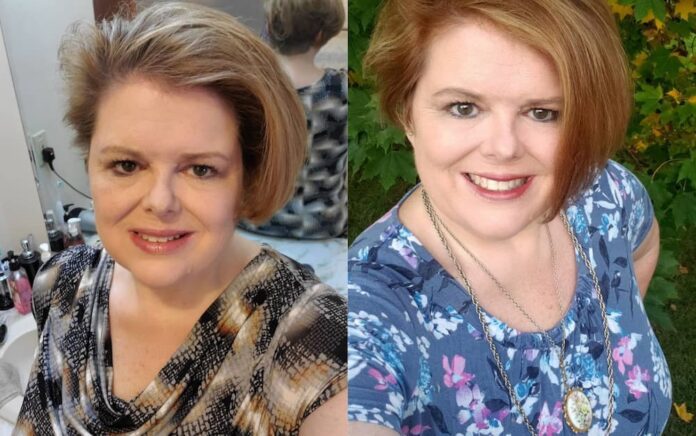 Before adopting the Pol surname as hers, Diane Jr had a mother who was only known as Joanna. Joanna and Diane Jr.'s mother, Diane, were close friends, and when Joanna had her daughter, she named her after her very close friend Diane. Diane Jr. was about eight years old when her birth mother was diagnosed with cancer, and she ended up spending most of her time with the Pols.
Joanna passed on in 1982, but she handed responsibility for her daughter over to Dr. Pol's wife, and she started living with them when she was just nine years old. However, it wasn't until Diane Jr. was 18 years old that Dr. Pol and his wife officially adopted her as their own.
What Does Diane Pol Jr. Do for A Living?
Diane Pol Jr. is currently the Director of Sales at Holiday Inn & Suites Mount Pleasant. She joined the company as an assistant manager and was soon made a manager. Suffice it to say that she has worked quite hard to attain her current position as Director of sales.
Before her current professional obligations, Diane Jr. was a technical writer at Oracle Hospitality, making good on the Technical Writing & Communication degree she earned at Northeastern University. Before Northeastern, she attended Central Michigan University and graduated in 1996.
Her familial connection to Dr. Pol also means that she has had her share of being in the spotlight, which came as a result of her two-episode appearances on The Incredible Dr. Pol from 2013 to 2016.
Diane Jr. Struggled With Obesity
Diane has had to deal with the struggles that come with being obese and has tried every known method to lose the desired amount of weight. She has yet to reach her goal, even with surgeries, medication, and a strict diet plan.
She has also been quite vocal about her weight loss journey, which includes statements about her short and long-term plans regarding the subject. She revealed on a Facebook post on January 3, 2023, that her short-term plan was to look nice in her wedding dress while the long-term plan was to get to her goal weight and live a longer, healthier life.
She Will Soon Be Married
Speaking of impending nuptials, Diane Pol Jr. will soon be here. We have yet to clear up the finer details, but we can confirm that she is currently engaged to be married to Ryan Lapham.
According to several reports, the pair dated for some time before Lapham popped the question in December 2020.
Why Were Dr. And Mrs. Pol Not Able To Have Biological Children
Dr. and Mrs. Pol have yet to publicly share the cause of the fertility issues they have experienced throughout their time as a married couple. As previously mentioned, the couple had to resort to adoption to experience the joy of parenthood. While the primary reason for that choice has yet to be unveiled to the media and the public, the reason they have been unable to have children biologically could be due to a variety of factors.
Some of those factors include endometriosis, uterine fibroids, and thyroid disease. Also, men with fertility issues may have low sperm count or low testosterone. It could also be down to several lifestyle factors, including smoking, excessive alcohol intake, and obesity.
To the best of our knowledge, or anyone's for that matter, neither Dr. Pol nor his wife are smokers, and given his knowledge of general medicine, it's safe to say that he and his wife would have done whatever was necessary, medically at least, for them to have children biologically.
Somehow it has yet to happen for them, and given their advancing years, there is every chance it never will because the risk of infertility increases as one age, and one would be hard-pressed to argue against the fact that the risk factor has increased for Dr. Pol and his wife Diane.