Maureen Maher is an American News reporter and correspondent who garnered much fame through her role as a correspondent on the CBS documentary show "48 Hours Mystery".
She started her career in 1991, working with Loyola University radio WLUW (FM). The Michigan native also worked with WJR-TV in Michigan before joining the CBS network. Her impeccable journalism skills have endeared her to many, which has made her personal life a thing of interest to her fans.
Summary of Maureen Maher's Bio
Full name: Maureen Maher
Gender: Female
Date of birth: 1967
Maureen Maher's Age: 56 years old
Ethnicity: White
Nationality: American
Sexual Orientation: Straight
Religion: Christianity
Marital Status: Married
Maureen Maher's Children: Two
Maureen Maher's Height in Inches: 5 feet and 4 inches
Maureen Maher's Height in Centimetres: 163 cm
Maureen Maher's Weight: 56 kg
Maureen Maher's Net worth: $2 million
Famous for:  48 Hours Mystery
Maureen Maher's Instagram: @therealmaureenmaher
Twitter: @MoeMaher1967
Maureen Maher was Born in Detriot, Michigan, in 1967
Born in 1967, the CBS reporter is a native of Detriot in Michigan, in the United States. Although she was born and raised in the city, Maureen Maher's birth date has not been disclosed to the media. When she was born, her parents were high school seniors, and as a result, they were unable to cater to their daughter's needs.
Consequently, Maureen was given up for adoption. While the details of her birth parents, including their names, what they do for a living, and their whereabouts, are unknown, so also nothing much is known about her adopted parents as Maher hasn't shared such information in the public space.
She completed her basic and high school education in Detroit. Afterward, she gained admission into Loyola University in Chicago. There, she acquired a Bachelor's degree in communications, graduating in 1991. Given her passion for journalism, it didn't take much time for the young Maureen to kick off her journalism career with her school's radio station.
She Started Her Journalism Career in 1991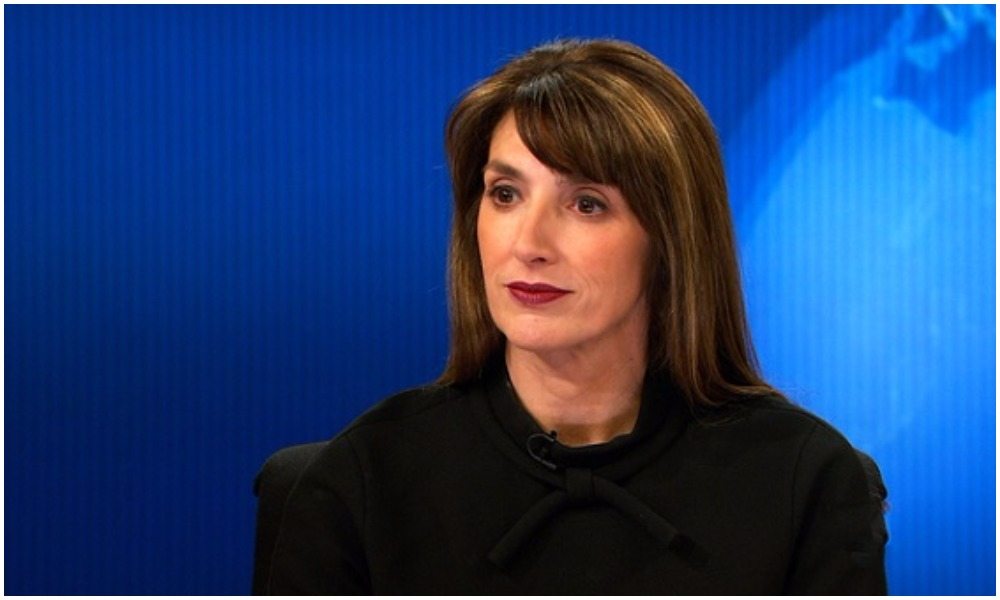 Soon after graduation, Maureen started her career, working for Loyola University radio, WLUW (FM), in 1991. She worked as a news anchor for their program, Morning Drive, on the radio station. However, the following year, she returned to Detroit, where she got a job at a Fox-owned TV station, WJBK-TV, and CBS-owned radion station, WWJ (AM).
Maureen continued to broaden her experience, sharing her time between the two media outfits for the next three years. While she worked as a reporter for WJBK-TV, she also hosted some shows and brought correspondence to the WWJ radio station. She left the network in 1995 and was recruited by an ABC-affiliated Tv station, WJRT-TV, in Michigan.
While there, she worked as a news anchor for the TV network, covering breaking news and other events. Notably, Maureen was greatly applauded for her outstanding skill as she reported the Oklahoma City bombing that happened in 1995 and the Decker farm raid. At this point, Maureen Maher had started gaining attention in America's media space.
By 1997, she joined the Chicago-based CBS Newspath, working as a correspondent until 2002. During her stint at CBS Newspath, Maureen was greatly applauded as she brought live coverage of several events, including the release of US servicemen in Albania, Bill Clinton's impeachment, and the Kosovo crisis, among others.
The CBS True Crime Documentary, 48 Hours Mystery, Brought Maureen Maher into the Limelight
Although she has worked with various TV networks as a host and reporter, the CBS True Crime documentary, 48 Hours Mystery, made Maureen Maher a household name in the American journalism sphere. She became one of the show hosts in 2003 and has been on the show to date. The 60-minutes-show, which airs every Saturday at 10 PM, investigates true crime and justice cases revolving around various aspects of the human experience.
Since its premiere in 1988, the show has completed over 34 seasons and 991 episodes. It has done a great job exonerating wrongly accused people and reopening and resolving cold cases. During the show, CBS correspondents investigate each story, emphasizing how best to resolve the mystery. It has also won several awards for its outstanding reports, including 20 Emmy awards, two Peabody Awards, and much more.
Before joining 48 Hours Mystery, Maureen Mayer also worked as CBS News Correspondent for their Dallas bureau from 1999 to 2002. She covered several cases, including the US natural disasters, the fall of the Taliban in Afghanistan, the War on Terror, and the 2002 Kenyan hotel bombing, among others.
She Has Received a Few Accolades for Her Outstanding Journalism Skills
For a career that has spanned over 32 and still counting, Maureen Maher has been doing a terrific job, giving in her best in her line of work. However, her wonderful journalism skills have not gone unnoticed, as she has been honored with a few awards and nominations over the years. Although she is yet to receive personal awards, she has been a part of the crew that has won several Emmys.
For instance, her work on 48 Hours: The War on Chicago was awarded a Salute to Excellence Award by The National Association of Black Journalists, while her reports on The Lost Children in 2010 earned 48 Hours Mystery an Edward R. Murrow Award from the Radio, Television and Digital News Association (RTNDA). More than that, as mentioned earlier, the CBS 48 Hours Mystery has recorded 20 Emmy Award wins so far, and Maher has been a part of the team since 2003.
Maureen Maher is Happily Married and a Mother of Two
While Maureen Maher has become incredibly successful in her journalism career, not many know she is also married with children. Yes! The 48 Hours Mystery presenter has been married, and her union has produced two amazing children. However, being a very private person, she has kept the details of her marriage under the radar.
As a result, nothing much is known about her husband, including what he does for a living, when and how they met, and when their wedding took place. However, the much available in the public space is that her husband is a Chicago-based businessman named Tom  Pendry, and they have two children. Like her husband, the CBS journalist has also kept the details about her children away from the media eye.
The happy family resides in Chicago, Illinois, United States of America. When not investigating and reporting on 48 Hours Mystery, Maureen spends time with her husband and kids. She is also a religious and lifestyle coach, which she does through her website: http://maureenmaher.com/about/.
Frequently Asked Questions About Maureen Maher
1. How old is Maureen Maher?
Maureen Maher is currently 56 years old
2. How Tall is Maureen Maher?
The American journalist stands at 5 feet 4 inches, which is the average height for American women.
3. Is Maureen Maher Married?
Yes. Maher is happily married to Tom Pendry, and they currently reside in Chicago, Illinois.
4. How many children does Maureen Maher have?
She has two children. However, their identity has not been disclosed.
5. What is Maureen Maher's net worth?
Maureen Maher has a net worth estimated at $2 million. She made her wealth through her journalism career and other business endeavors.