Mark Wahlberg removed his tattoos to set an example for his children. Even though those tattoos have both personal and professional significance for him, he has come to the conclusion that he doesn't want his children to get them. Hence, he has taken his two older kids to the procedure to see how painful it is and what he had to go through.
There were rumors about Mark Wahlberg having a third nipple, but the actor said, "It's actually the size of an infant's nipple, it didn't grow," after he confirmed the rumor. The actor's third nipple is known in medical circles as polythelia. When asked about it in an interview, Mark said, "I've come to embrace it. That thing's my prized possession."
If you really are a fan of Mark Wahlberg then you might know much about him in the public arena, but how much of his private life are you aware of? In this post, we are going to reveal some little-known facts about the former white rapper's mythical third nipple and tattoos. In the end, you would have learned something you probably did not know about the superstar.
Mark Wahlberg's Tattoos
Celebrities are known for inking themselves to portray some images they cherish or communicate their personal feelings. Mark Wahlberg is not an exception; he had many tattoos on his body. These included but were not limited to Sylvester the cat with Tweety Bird in his mouth (ankle), WM initials of his name plus surname (right upper arm), Bob Marley portrait with the words 'One Love' (upper left arm), and a rosary with a crucifix and the words 'In God I Trust' (around his neck with the crucifix over his heart).
There may have been many others he didn't make public or the ones that were inked in private places where the public eye could not reach. The actor revealed that he had about eight or nine of them. In any case, Wahlberg loved his tattoos but he suddenly saw bigger reasons to get rid of them.
Why Mark Wahlberg Had His Tattoos Removed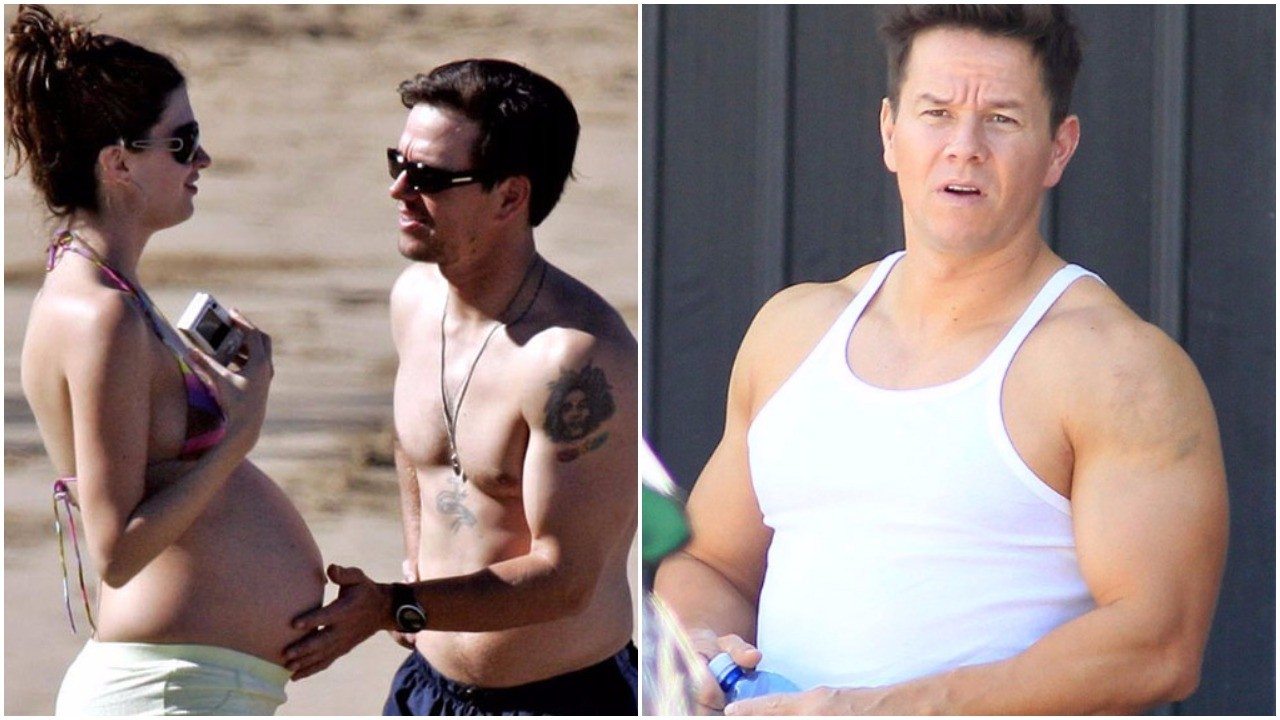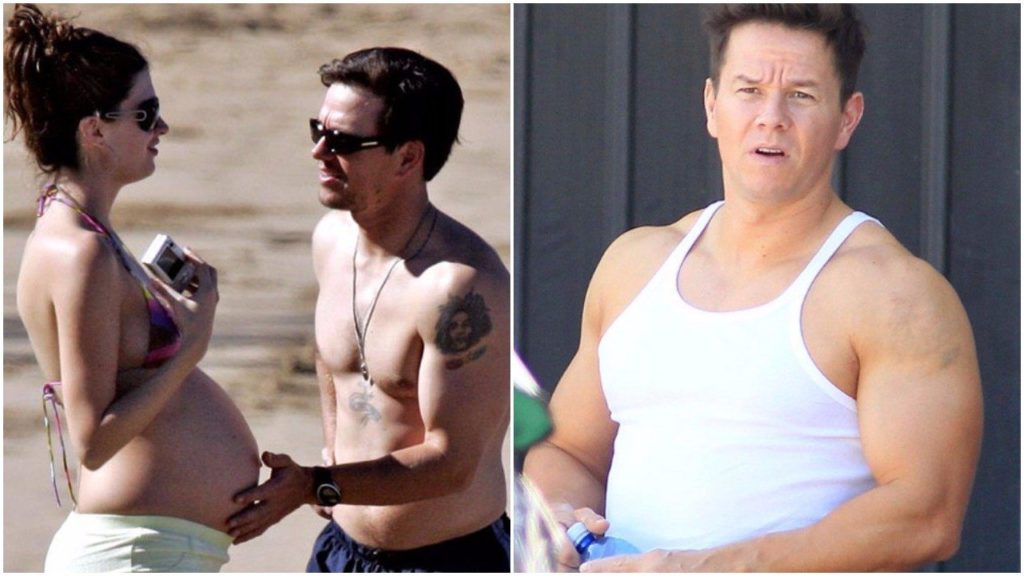 Notwithstanding his love for each and every one of his tattoos, the father of four decided to embark on the painful journey of removing them prior to his 2010 film The Fighter. But most importantly, he needed to set a good example for his children. He says he decided to make that hard choice despite the fact that those tattoos are of sentimental meaning to him as they are both professional and personal. It appears the actor went through a lot of soul-searching to make such a decision.
The former rapper now has skin as pristine as that of a newborn. But he confessed that it wasn't an easy process. The dermatologist had told him that the normal procedure for tattoo removal will take up to five years or more with one procedure every year. But since he already made up his mind to get rid of them, he couldn't wait to start and though the pain he went through was more than what he experienced while getting the tattoos, he is happy with the result.
According to the actor, his major reason for deciding to remove the tattoo is that "maturity" and "sensibility". he realized he was pushing forty and the inked body wasn't making sense anymore, thus, needed to do something about it.
His Advice To Post Malone About Tattoo Regrets
Post Malone is famous for his heavily inked body which extends to his face. For this reason, Mark Wahlberg felt the need to share his experience with him and also tell him it's going to be very painful for him when he starts having tattoo regrets.
"It took me five years to get the tattoos removed and it's dreadfully painful," he said. "It's like hot bacon grease getting flicked on you over and over and over again…I told Posty, it's gonna be a lot of Bud Lights trying to get those things off you."
But the rapper wasn't hearing any of it and went on to add more on his face. From an interview he had with GQ, we can say that insecurity pushed Post Malone to get his body inked that much. He actually got most of his tattoos because he felt ugly and needed something to make him look cool.
Highlights Of Some Of Mark Wahlberg's Tattoos And Their Positions
Ankle – Sylvester the cat with Tweety Bird in his mouth
Right upper arm – WM initials of his name plus surname
Upper left arm – Bob Marley portrait with the words 'One Love'
Around the neck – Rosary with a crucifix and the words 'In God I Trust'
Does Mark Wahlberg Really Have a Third Nipple?
Humans are supposed to have only two nipples located just above the left and right costal angles and on the surface of the chest muscles referred to as pectorals. Theoretically, embryologists say nipples can appear anywhere along a line running from the chest to the abdomen they refer to as a mammary line. However, the line regresses, leaving nipples in only one place mentioned above.
Therefore, it is considered a congenital abnormality or anomaly if someone has three instead of two nipples, a condition referred to as polythelia or supernumerary nipples. Conspiracy theorists believe that the former Marky Mark leader has a third nipple just below his left one but that he has tried all along to hide it. Have you ever had a chance to see photos of him shirtless? If so, have you noticed something like a red dot just below his left nipple?
Well, it may appear as scar tissue but it is actually a nipple. Word has it that about 1 in 18 men has this anatomical anomaly on them but it is hard to see in celebrities who usually appear to be flawless. Besides Mark, Zac Efron, Frank Langella, Jackson Browne, Harry Styles, and Brian Jones also have the magical third nipple.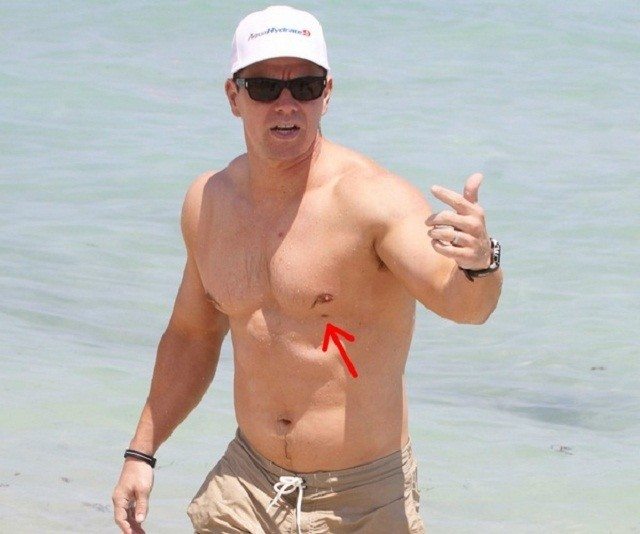 The Shooter star is well-known for his open and candid personality. That is why he admitted his terrible past as well as his career mistakes. Asked about the third nipple, the actor readily admitted and said it looks like that of a baby and that it never grew. A third nipple has no adverse effect on a person such as future complications only that it causes some cosmetic problems to those who care about such things and flawless skin.