Mariah Carey is an undeniable force to be reckoned with in the world of music. She is currently the third most successful, best-selling female artist of all time in the United States, selling over 200 million albums worldwide since the 1990's till date.
The American pop singer, songwriter, actress and record producer is recognized for her remarkable five-octave vocal range and whistle register. The success of her career is evident through her many awards including 5 Grammy Awards, 19 World Music Awards, 10 American Music Awards and 14 Billboard Music Awards
Who is Mariah Carey? Bio & Age
Mariah Carey was born in Huntington, Long Island, New York on the 27th of March, 1970 to Patricia Hickey, a voice coach and opera singer of Irish descent and Alfred Roy Carey, a black Venezuelan aeronautical engineer.
Mariah Carey was named after the song – "They Call the Wind Maria" from the 1951 Broadway musical, Paint Your Wagon. When the singer was four years old, she began taking lessons with her mother who was also a vocal coach.
She attended Harborfields High School in Greenlawn, New York and graduated in 1987. This was around the time she started writing songs with the hope of pursuing a career as a musician. She later moved to Manhattan, New York where she lived in a one-bedroom apartment with four other female students.
During this time, Mariah worked as a waitress, coat check girl and also studied Cosmetology while sharing her demo tapes to music producers at events. In 1988, Tommy Mottola – an American Music exec, heard one of her demos and kickstarted her journey to superstardom.
Dating Life – Who has Mariah Carey Dated?
Considering she is beautiful, talented and famous, it is not surprising that Mariah Carey has a long list of past relationships. She has become almost as famous for her dating history as she is for her music career.
Below is a list of relationships she has been involved in – both confirmed and rumoured relationships. Here goes the list of her ex-boyfriends and ex-husbands.
Tommy Mottola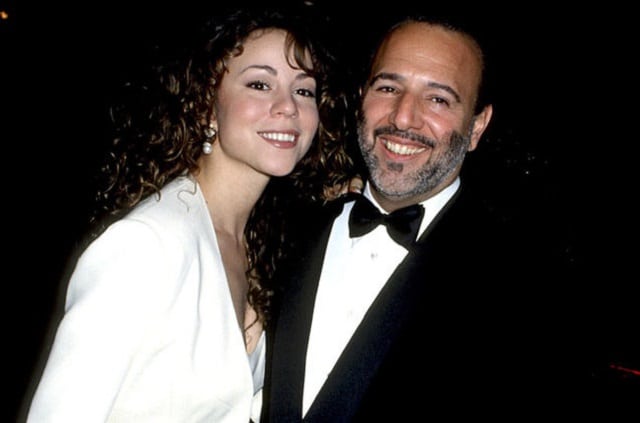 Thomas Daniel Mottola is an American music executive; he was also Mariah's boss at Sony Music. They started off their relationship when she was recording her debut self-titled album Mariah Carey in 1990.
The couple got married on the 5th of June, 1993 at the Manhattan's St. Thomas Episcopal Church. The age difference in their relationship was particularly noteworthy seeing as Tommy is 20 years older than Mariah.
However, shortly after their marriage, their relationship went sour as a result of his controlling nature. The couple separated on the 30th of May, 1997 but their divorce wasn't finalized until December 2nd, 2000 when Tommy was about to get remarried
Derek Jeter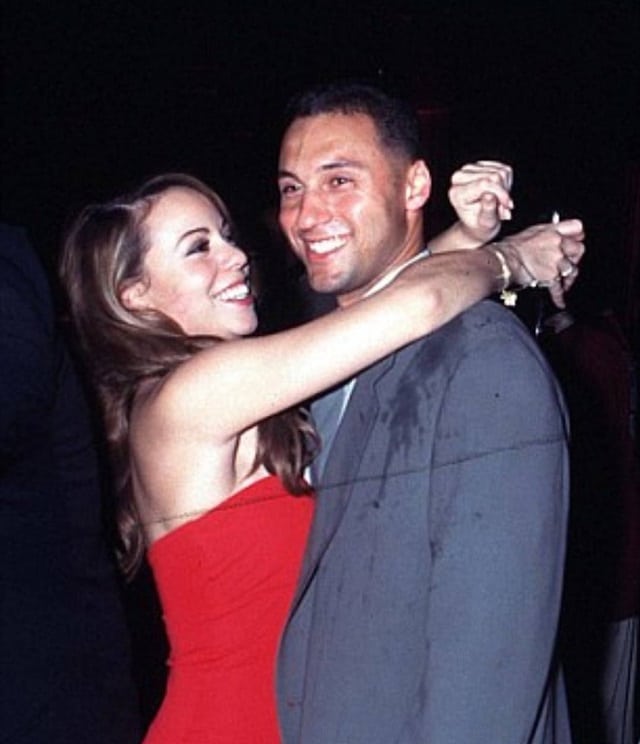 Derek Jeter is a well-known baseball star and athlete. He was in a relationship with Mariah while she was still technically married to Tommy Mottola. The two broke up in 1998, citing media scrutiny as the cause of their break up.
Eddie Griffin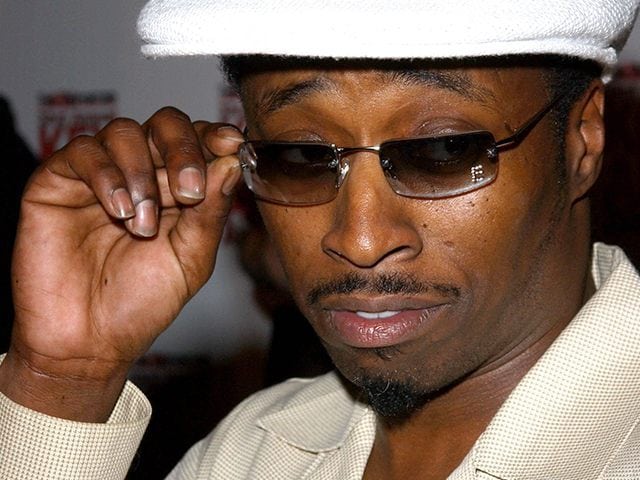 Eddie Griffin is an American actor and comedian best known for his role as Eddie Sherman in Malcolm & Eddie. The American actor also appeared in Mariah's music video, Honey.
The two were rumoured to be in a relationship in 1997, although this was never confirmed or denied.
Jamie Theakston
In 1998, it was rumoured that Mariah Carey was in a relationship with Jamie Theakston, a producer, actor, radio and TV personality from the United Kingdom. However, this was merely a rumour and was never confirmed as a relationship.
Marcus Schenkenberg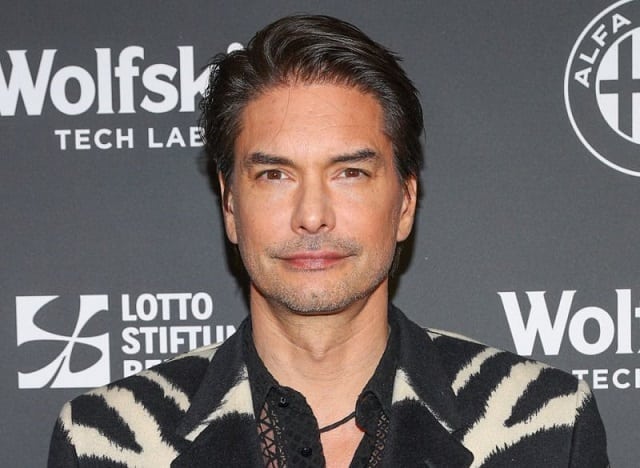 Mariah also briefly dated Marcus Schenkenberg in 1998. Marcus is a Swedish model, who was born in Stockholm, Sweden and has dual citizenship of Sweden and the Netherlands. He has worked for Calvin Klein and many more designers.
Luis Miguel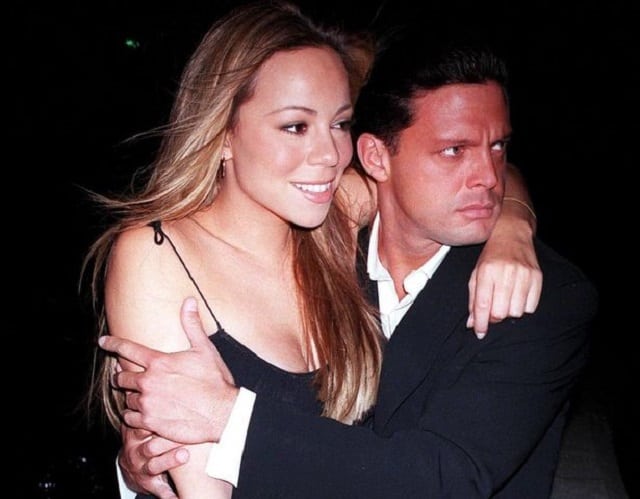 Everyone knew about Mariah's relationship with Luis Miguel. Their relationship lasted for nearly three years (1999-2001) but was mostly off and on. The Latin American singer often called 'El Sol de Mexico' was Mariah's first serious relationship after her divorce from Mottola.
Eric Benet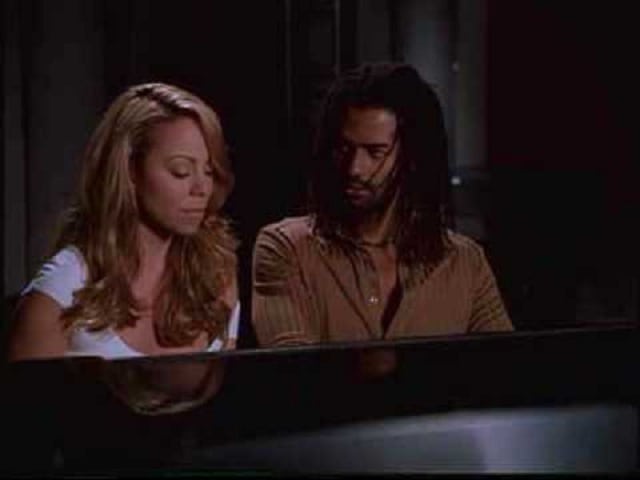 Eric Benet is a Grammy-nominated RnB singer who was once married to Halle Berry from 2001-2003. Rumour has it that he had a secret affair with Mariah Carey during that period, although this has never been confirmed.
Eminem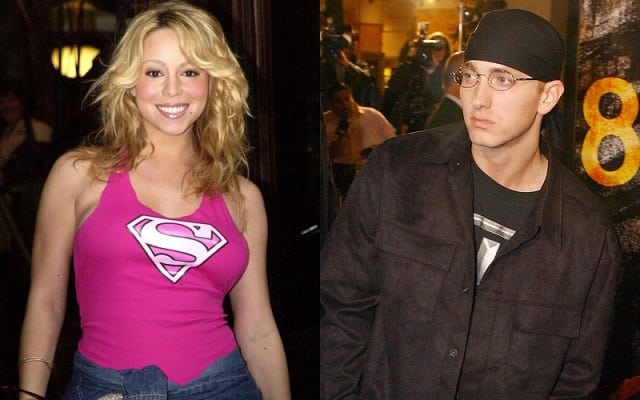 Marshall Bruce Mathers III, better known as Eminem, dated Mariah in 2000. Although she denies their relationship, the American rapper states that they dated for about six months before calling it quits.
Mark Sudack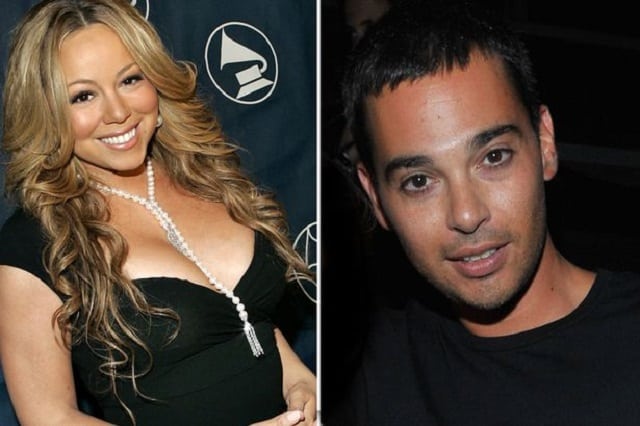 Mark Sudack met Mariah when he was her manager, working at Columbia Records. The duo were together for two years, from 2003 till 2005 before ending the relationship. Mark is now married to Laura Katzenberg – daughter of Jeffrey Katzenberg, one of the richest film producers in the United States.
Christian Monzon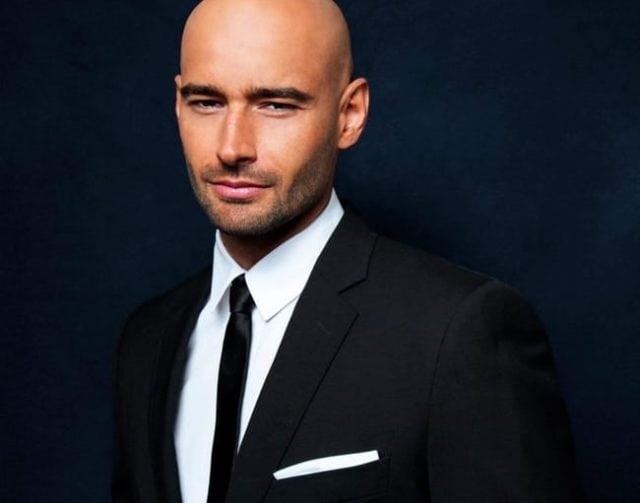 Christian Monzon is an American model who made an appearance in Mariah's music video "Don't Forget About Us". The two dated from 2005-2006, shortly before Mariah met her would-be future husband Nick Cannon.
Nick Cannon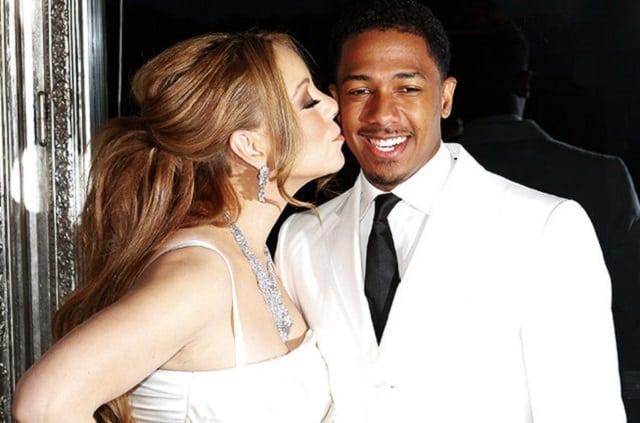 Her next marriage was to American rapper, comedian, producer, radio and TV personality – Nick Cannon.
Nick, who began his career as a teenager, met Mariah while they were shooting the video for her single "Bye Bye" on an island off the coast of Antigua.
The two celebrities had a whirlwind relationship and surprised the world by announcing their wedding after less than six months of dating. Nick and Mariah Carey had a beautiful sunset wedding in a secret ceremony in the Bahamas on the 30th of April, 2008.
Their marriage produced fraternal twins, Moroccan and Monroe, who were born on the 30th of April, 2011 – on their parents' third wedding anniversary.
But their fairytale marriage was short lived when Nick Cannon filed for divorce in late 2014 and it was finalized in 2016 when Mariah met her billionaire fiancé James Packer.
James Packer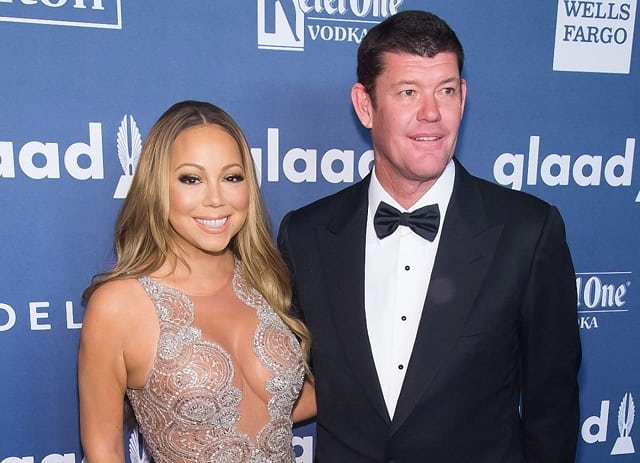 Mariah began dating Australian billionaire – James Douglas Packer in June 2015, while separated from Nick Cannon. After finalizing her divorce with Nick Cannon in 2016, Mariah and James got engaged on the 21st of January, 2016. Unfortunately, despite a $7.5 million ring, the two broke up in October of the same year.
Read Also: Who is Jessica Simpson Dating – Her Boyfriend, Husband and Relationships
Bryan Tanaka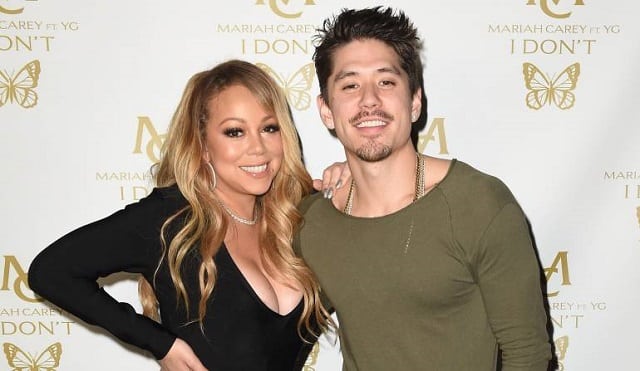 Mariah Carey is currently in a relationship with American dancer – Bryan Tanaka, who is fourteen years younger than she is. The two have been together since November 2016 and from all indications, they are still blissfully happy and in love.