Mariah Carey is currently dating Bryan Tanaka. She has been involved with quite a good number of men since her career took off and has been married twice – to Tommy Mottola (m. 1993–1998) and Nick Cannon (m. 2008–2016)- and engaged a third time to Australian billionaire James Packer (2015–2016).
Among other men she has been romantically involved with are Derek Jeter (1997-1998), Eddie Griffin (1997), Jamie Theakston (1998), Marcus Schenkenberg (1998), and Luis Miguel (1999-2001). The entertainer has also been romantically linked to Eric Benet, Eminem (2000), Mark Sudack (on and off from 2003 till 2008), and Christian Monzon (2005-2006).
Mariah Carey is an undeniable force to be reckoned with in the world of music. She is currently the third most successful, best-selling female artist of all time in the United States, selling over 200 million albums worldwide since the 1990s to date. But while her career has been a huge success, her love life has not.
Mariah's search for true love has led her into the arms of many men who left her heart-broken. However, that has not crushed her believe in love and as such, she continues to give love a chance.
Who Has Mariah Carey Been Romantic With?
While Mariah Carey excelled as a musician, she was also known to be a hot topic among the menfolk as a very beautiful woman. In this regard, her romantic history is very colorful as she has been a good number of famous and not so famous people in the past and became almost as famous for her dating history as she is for her music career.
Below is a list of all the people she has been involved in – both confirmed and rumored relationships.
Tommy Mottola

(m. 1993–1998)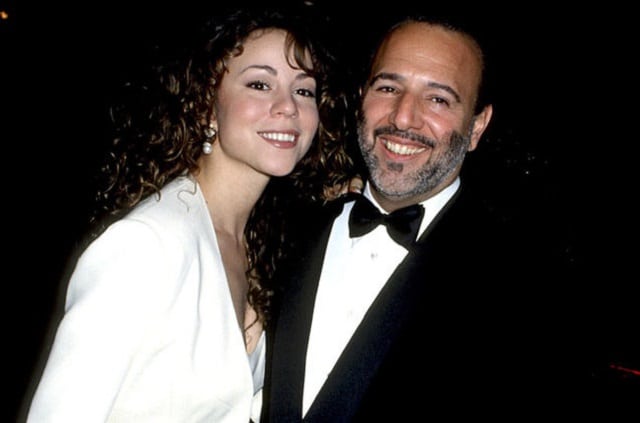 Thomas Daniel Mottola is an American music executive and Mariah's boss at Sony Music, the first Record label she was signed to. Carey and Mottola started off their relationship when she was recording her debut self-titled album, Mariah Carey, in 1990.
The love between the two seemed so strong that fans were not shocked to learn they were ready to take the forever vow despite the huge age difference between them; Tommy is 20 years older than Mariah.
Ignoring the criticisms and concerns of fans, the couple got married on the 5th of June, 1993 at the Manhattan's St. Thomas Episcopal Church. However, shortly after that, their relationship went sour as a result of Mottola's very controlling nature which often stifled Carey's young and carefree spirit.
Following the tension, the couple separated on the 30th of May, 1997 but their divorce wasn't finalized until December 2nd, 2000 when Tommy was about to get remarried.
Derek Jeter (1997-1998)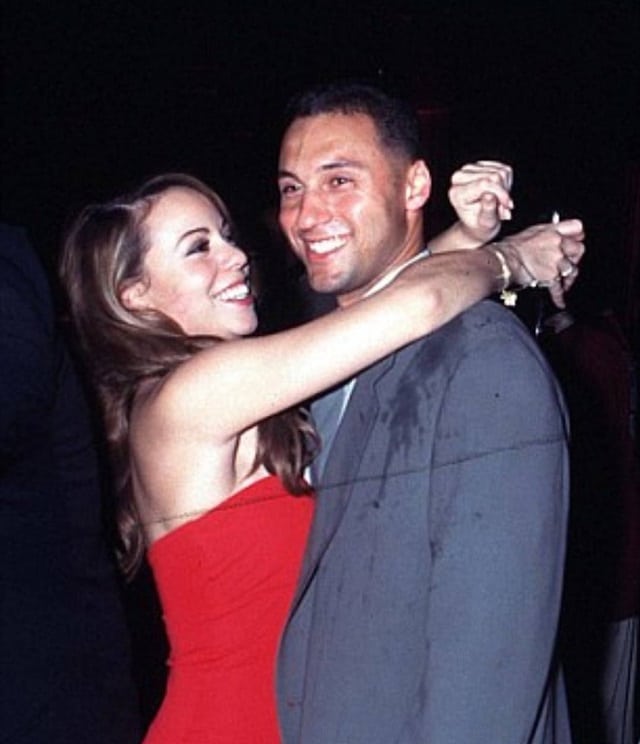 Derek Jeter is a well-known baseball star and athlete. He was in a relationship with Mariah while she was still technically married to Tommy Mottola. Apparently, when things went sour between Carey and Mottola, she found comfort in Jeter's arms.
At the time their love affair came to light, it was attributed to the fact that Mottola's controlling nature made Carey long for someone who is closer to her in age and would better understand her need to be free. The two broke up in 1998, citing media scrutiny as the cause of their break up.
Eddie Griffin (1997)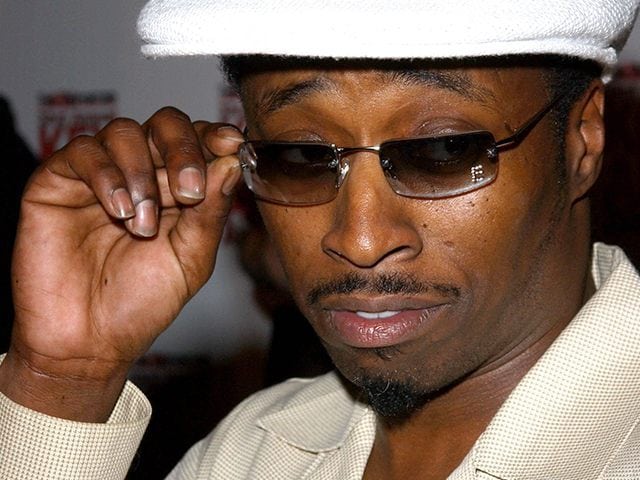 Eddie Griffin is an American actor and comedian best known for his role as Eddie Sherman in Malcolm & Eddie. The American actor also appeared in Mariah's music video, Honey. The two were rumored to be in a relationship in 1997, although this was never confirmed.
Since neither party spoke up in acceptance or denial, it is still not known if they were truly an item. Moreso, she was still legally married to Mottola at the time and had something going on with Jeter on the side. Both of those situations would have made owning what she had with Griffin rather impossible.
Jamie Theakston (1998)
In 1998, it was rumored that Mariah Carey was in a relationship with Jamie Theakston, a producer, actor, radio and TV personality from the United Kingdom. The two had met in a year earlier in 1997 when she was promoting her sixth studio album Butterfly and in Theakston's words, they hit it off immediately.
He has not outrightly admitted to having had a romantic relationship with her, but he talks about her with so much fascination and there is no doubt that the two had a spark. However, this remained a rumor and was never confirmed as a relationship.
Marcus Schenkenberg (1998)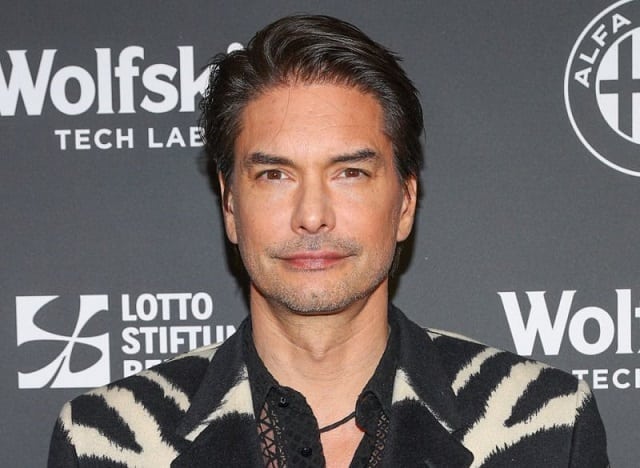 From all indications, Mariah Carey did not lack her fair share of healthy admirers as a beautiful star on the rise. While her career was all the rage, she also briefly dated Marcus Schenkenberg for five very short months in 1998.
Marcus is a Swedish model, who was born in Stockholm, Sweden and has dual citizenship of Sweden and the Netherlands. He has worked for Calvin Klein and many more designers. He was described as her arm candy at the time.
Luis Miguel (1999-2001)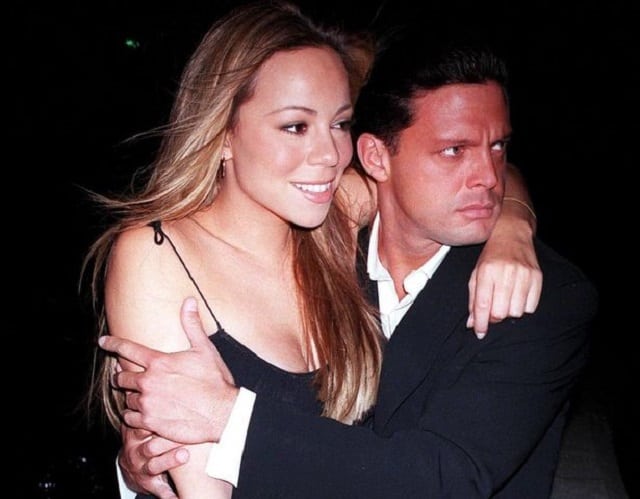 Everyone knew about Mariah's relationship with Luis Miguel which lasted for nearly three years (1999-2001) but was mostly off and on as they never ran out of issues to bicker on.
The Latin American singer often called 'El Sol de Mexico' was Mariah's first serious relationship after her divorce from Mottola. The two met in Aspen and seemed to be a good match romantically and work-wise. They put on heavy public displays of affection and were often eager to give the press something to chew on.
The relationship caught a snag when rumors sprung about an affair between Carey and her co-star on Glitter Eric Benet. Both parties denounced the rumors even though they persisted and got even more vicious. Eventually, Luis and Carey broke up because they could not come to a consensus about having kids.
Eric Benet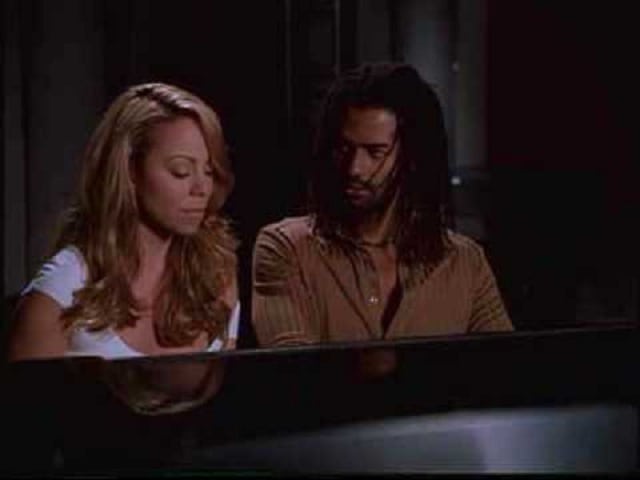 Eric Benet is a Grammy-nominated RnB singer who was once married to Halle Berry from 2001-2003. Rumour has it that he had a secret affair with Mariah Carey while she was dating Mexican singer Luis Miguel. This has never been confirmed but it did start the cracks that eventually ended Mariah Carey's relationship with the Miguel.
Eminem (2000)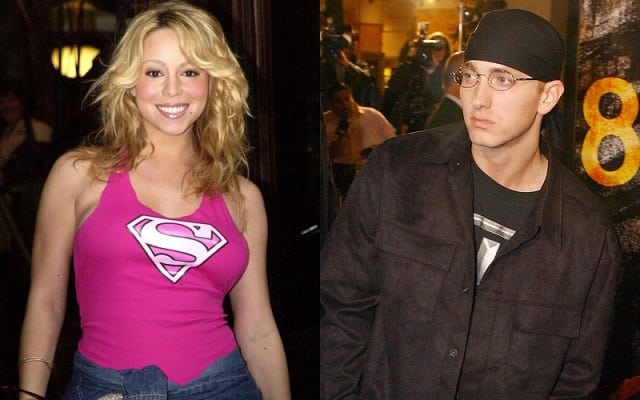 The story of Mariah Carey's relationship with Marshall Bruce Mathers III, better known as Eminem is rather one-sided. The rapper claimed to have dated Mariah in 2000 for about six months before they broke up.
It all started unraveling with a diss track he made about Mariah which did not go down well with her and she retaliated by making a mockery of him using clowns on her tour and going on air to clarify that she had only been with him four times and would not call that dating.
Mark Sudack (on and off from 2003 till 2008)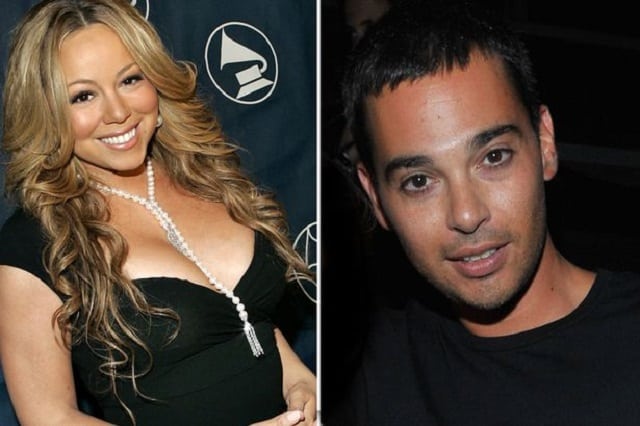 Mark Sudack met Mariah when he was her manager, working at Columbia Records. The duo was on and off from 2003 till 2008 before ending the relationship for good.
A few months after, news of Mariah's wedding to Nick Cannon made headlines and had close friends of Mark commenting on how heartbroken he is that she moved on so quickly and has even gone ahead to marry Nick. Mark is now married to Laura Katzenberg – daughter of Jeffrey Katzenberg, one of the richest film producers in the United States.
Christian Monzon (2005-2006)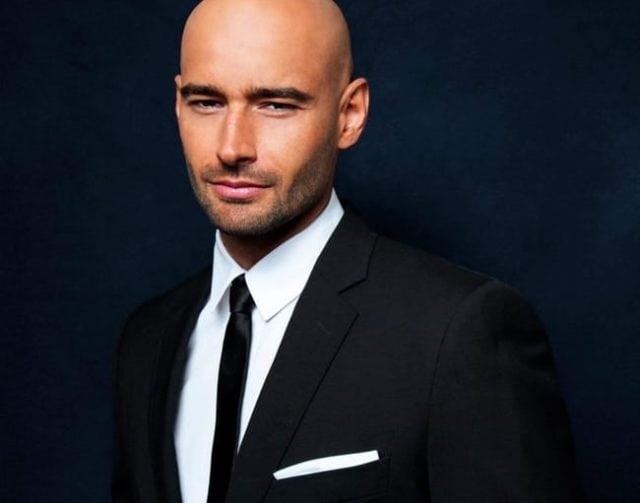 Christian Monzon is an American model who made an appearance in Mariah's music video "Don't Forget About Us" which was how they met. The two dated from 2005-2006, shortly before Mariah met her would-be future husband Nick Cannon.
At the time she was with him, she was also in an on-again, off-again relationship with Mark Sudack, so there was no doubt that what they had was more of a distraction for the singer.
Nick Cannon

(m. 2008–2016)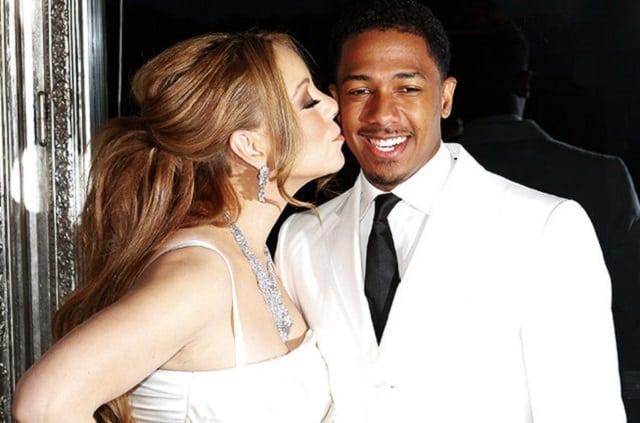 Her next marriage was to American rapper, comedian, producer, radio and TV personality – Nick Cannon who began his career as a teenager. He met Mariah while they were shooting the video for her single "Bye Bye" on an island off the coast of Antigua.
The superstars had a whirlwind relationship and surprised the world by announcing their wedding after less than six weeks of dating. Nick and Mariah Carey had a beautiful sunset wedding in a secret ceremony in the Bahamas on the 30th of April, 2008.
Their marriage produced fraternal twins, Moroccan and Monroe, who were born on the 30th of April, 2011 – on their parents' third wedding anniversary. But their fairytale marriage came to an end when Nick Cannon filed for divorce in late 2014 and it was finalized in 2016 when Mariah met billionaire James Packer.
James Packer (2015-2016)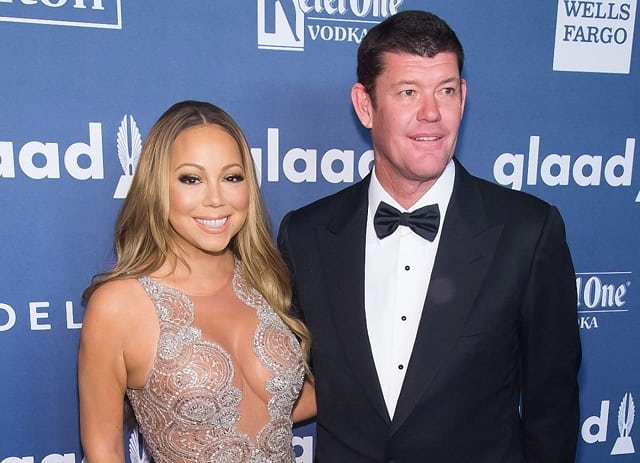 Mariah began dating Australian billionaire James Douglas Packer in June 2015, while she was separated from Nick Cannon and their divorce was in progress. After finalizing her divorce with Nick Cannon in 2016, Mariah and James got engaged on the 21st of January, 2016.
Unfortunately, despite a $7.5 million ring, the two broke up in October of the same year with Mariah accusing the billionaire of being selfish and not making out time for her or her family.
Bryan Tanaka (2016-present)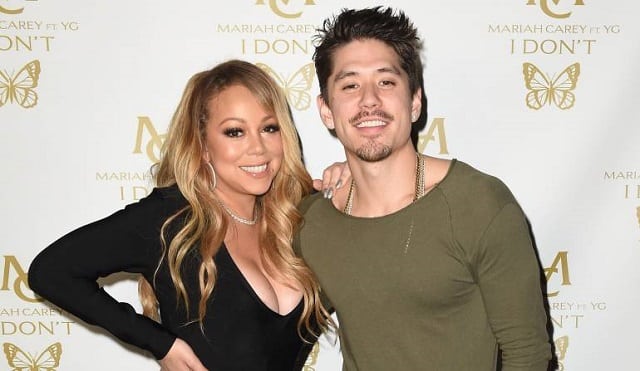 Mariah Carey is currently in a relationship with American dancer – Bryan Tanaka, who is fourteen years younger than she is. This is not much of a surprise since her dating history has seen her date more of men she is older than. The two have been together since November 2016 when the singer ended her relationship with Parker, and from all indications, they are still blissfully happy and in love.