Both the media industry and America's political arena have had a taste of the intelligent and beautiful Margaret Hoover. She is a renowned political commentator, strategist, and media personality.
Additionally, Margaret Hoover is an unapologetic feminist who also fights for gay rights and supports gay marriage because according to her, core conservative values involves freedom to chose who you spend the rest of your life with. She is also an accomplished author with one of her books – American Individualism: How A New Generation of Conservatives Can Save the Republican Party, hogging the list of bestsellers. The book was published in 2011 by Crown Forum.
Apparently, Hoover's blood seems to have links with politics, being the great-granddaughter of former US president Herbert Hoover. He's the 31st on the list of American leaders. Thus, we are not so surprised to see that his great-granddaughter is following the same path. Apart from being a political commentator, several authority newsletters and newspapers including The Wall Street Journal, Fox News, The Daily Beast and a myriad of others have published her political commentaries.
Brief Biography
The American commentator was born in Colorado on December 11, 1977, to Jean (mother), a flight attendant, and Andrew Hoover (father), a mining engineer.
She completed her early education at Graland Country Day School in the same city she was born. She went on to grab a B.A. in Spanish Literature with a minor in Political Science from Bryn Mawr College in 2001. After getting her B.A., Hoover continued her studies at Davidson College where she stayed for two years before going into the United States political arena full time. During the administration of George W. Bush, she worked in the White House as the Associate Director of Intergovernmental Affairs and also contributed to Bush's re-election campaign in 2004.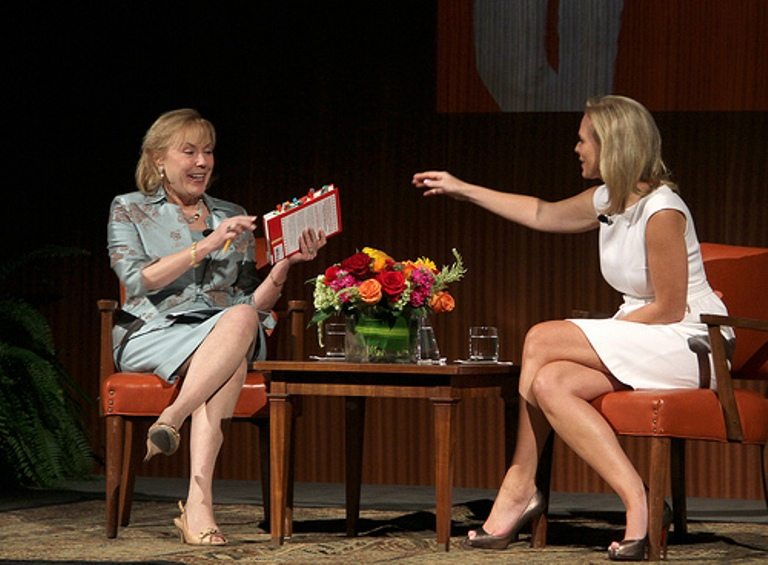 She remained active in her service to the United States Government while making out time for her political commentaries. For her, a new generation of conservatives can bring about about a change in the Republican mentality.
Armed with her high sense of reasoning and outstanding political ideas, Hoover has become a frequent guest on reputable media houses. She was a Fox News contributor from 2008 to 2012 on Bill O'Reilly's show – The O'Reilly Factor. She is also a political contributor for CNN and has been featured on Today on NBC, CBS's The Early Show and Good Morning America on ABC. She has also made appearances on MSNBC, Fox News, C-SPAN and C-SPAN Book TV which goes a long way to prove she's good at what she does.
Read Also: Trish Regan Husband, Fox News Career, Age, Bio, Height, Measurements
Margaret Hoover's Husband and Kids
Hoover's love life follows the same path as her career; she married John Avlon who is also a contributor at CNN. Being in the same space in terms of career, the couple has worked together a few times. They have two children; their son Jack was born in 2013 while their daughter Toula Lou was born in 2015.
What's Her Net Worth?
Though she has not won an award for her works so far, it's a general knowledge that the acclaimed political commentator and strategist has done well in her chosen career. In fact, her several published works will attest to her prowess beyond any doubt.
Accordingly, Margaret Hoover is expected to have a large amount of wealth attached to her name, not because her ancestors were rich but as a result of the proceeds from her very successful career.
Sadly, details about her salary as well as net worth are not available for public consumption. Notwithstanding, you can be sure she's guaped up.
Quick Facts You Should Know About Margaret Hoover
Being on TV every day makes it seem like the whole world knows everything about someone. However, there are always those tiny details that matter which will not be bared while the cameras are rolling.
Thus, we have compiled a comprehensive list of the lesser-known facts about the beautiful political commentator that might interest you.
1. Her great-grandfather, Herbert Hoover, served as the 31st President of The United States of America from 1929 to 1933. In other words, she's no stranger to politics as it seems to run in her blood.
2. In addition to being a feminist, Margaret is also a gay rights activist as well as a supporter of gay marriage.
3. Her political ideas sell the notion that a new generation of conservatives can bring about a change in the Republican mentality.
4. She's not just intelligent but also a beauty to behold. The blonde bombshell has a 1.68 M height, standing tall on a pair of hot slender legs. She also has this charming smile that further elaborates her charismatic personality.
5. Her other body measurements include breast – 32, waist – 24, hips – 35 inches. She has a fair skin and grey eyes to go with the stunning body statistics.
6. The renowned commentator is active on social media platforms – Facebook, Twitter, and Instagram.