Marcia Harvey is the ex-wife of famous American comedian and TV host Steve Harvey. She is an American author and entrepreneur born on January 22, 1955. She got married to Steve in 1981 and the stayed married for 14 years before they parted ways in 1994.
Unlike her famous ex-husband, much is not known about Steve Harvey's first wife, Marcia Harvey. Almost everyone knows something about Steve Harvey, even things that are not too significant. For instance, it's known to many that Steve's mum, a Sunday School teacher, always told him "You are blessed to be a blessing."
While it's a piece of common knowledge that Harvey's mum taught him the importance of having a relationship with God, and being grateful, people are familiar with the story about his coal miner, hard-working dad, who taught him the value of good work, how to be a man and accomplish one's mission.
We know Steve was born as Broderick Stephen Harvey on the 17th day of January 1975; that he's a comedian, television host, producer, radio personality, actor, and author. We are familiar with "The Steve Harvey Morning Show", the "Steve Harvey talk show", "Family Feud", "Little Big Shot" and the book Mr. Harvery published in March 2009 – "Act Like a Lady, Think Like a Man".
Most of such details are hard to come by about the first woman he got married to. What's known to most is a simple fact: Steve and Marcia got married in 1981, divorced in 1994 but had twin daughters (Brandi, Karli) and a son (Broderick Steven, Jr).
Marcia Harvey's Life Before She Became Steve Harvey's Wife
As much as there are people who are famous for what they do, there are as many who are popular for being related to them and Marcia Harvey belongs to that category. It has often been implied that many people wouldn't have been interested in knowing Marcia if she wasn't married to Steve Harvey. Though that might come across as an insensitive observation, it seems to be a fact as most of the things known about her are Steve-related.
But then, it is also a fact that Marcia had a life before she got involved with Steve and, has fared well since she decided to part ways with the American comedian. From what we gathered, Marcia Harvey was born on the 22nd of January 1955 in Cleveland, Ohio. Many facts are yet to be learned about the family she came from, who her parents are, and the kind of upbringing she had, but it is no secret she was raised in an African-American family.
Based on what has been reported in some quarters, Marcia Harvey is college-educated. She reportedly has a B.S. in Chemistry with work experience gathered in fields like Clinical Research, Quality Assurance, Assistant Management, and Forensic Science. It is also said that she worked at a department store called Saks Fifth Avenue at some point.
Steve Harvey and Marcia Harvey Met At A Friend's Reception Party
Unlike Steve Harvey's subsequent relationship with his second wife, Mary Lee Harvey, and his current marriage with Marjorie Elaine Harvey, much isn't known about the beginning of what he had with Marcia. We can only tell that they met at a mutual friend's reception party. Apart from that, hardly can anyone tell the year they met, how they fell in love, and when they began dating.
This is so because neither Steve nor Marcia was popular when their relationship began. From what we can tell, Steve had not even decided to pursue a career in the entertainment industry at that point. So their relationship was just an affair between a regular bloke and a regular maiden – there was nothing news-worthy about it until Steve Harvey became famous.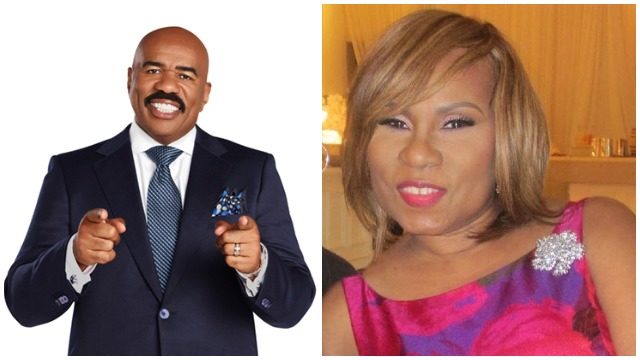 She Became Steve Harvey's Wife in 1981 and Divorced Him in 1994
Marcia Harvey got married to Steve Harvey sometime in 1981. Much isn't known about the early days of their marriage but things were presumably going fine for them until Steve decided he pursue a career in entertainment. Reports have it that Marcia and Steve started falling out of love with each other when Steve decided to abandon his work as an insurance salesman to become a full-fledged comedian. That was after he won a $50 first prize during his first performance as a comedian.
Steve left his job and Marcia wasn't happy with the move. He would later struggle to make a living out of his new profession, and what he had with Marcia would deteriorate. Ultimately, Marcia and Steve decided to stay apart. They eventually made their separation official in 1994 but it is said that Steve had already started living with the woman who would become his second wife before the divorce was finalized.
As part of the divorce agreement, Steve was reportedly ordered to pay some amount to support Marcia and their kids. According to reports, he failed to pay anything and left Marcia with no option but to drag him to the law. The marriage lasted for over a decade and saw the birth of twin daughters and a son. Steve would later disclose that his relationship with his twin daughters also deteriorated. Nonetheless, the sisters grew older and understood why their dad left their mum to pursue his dreams.
Marcia Harvey Had Three Children With Steve Harvey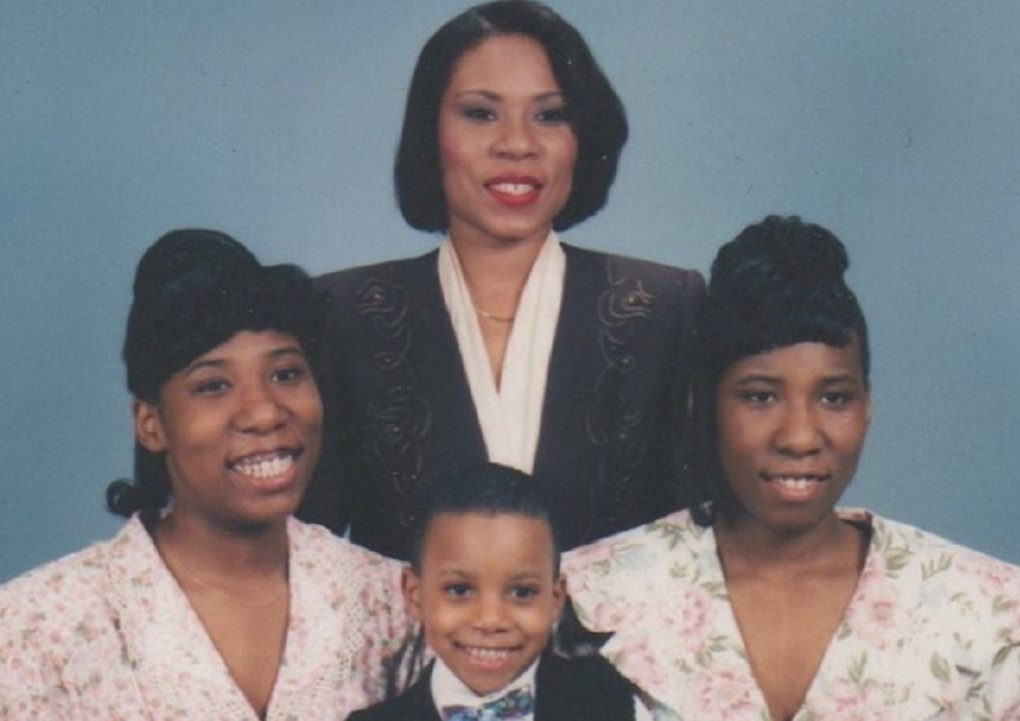 A year into their marriage, precisely on the 20th of August 1982, Marcia Harvey and Steve welcome a set of twin daughters named Karli and Brandi. After Steve parted ways with Marcia, it ruined his relationship with the girls as he was hardly around to care and provide for them.
Thankfully, he has been able to patch things up with the twins. According to him, Karli and Brandi admitted that they didn't understand why he left but have come to realize that he had to. Apart from the twins, Marcia and Steve Harvey had a son named Broderick Harvey Jr.; he was born on the 29th of April 1991.
Through her daughter Karli, Marcia Harvey became a grandmother for the first time. Karli married Ben Raymond in 2015 and they became parents in June 2016.
Since Becoming Steve Harvey's Ex-wife, She Has Become an Author and Clothier
Years after their divorce, Steve became incredibly popular and people began to look into who his first wife was. Not long, it was uncovered that Marcia Harvey is a poet. She reportedly published a collection of poems titled "MARCIA: Eyes to the Soul". It is said that Marcia gave insight into her relationship with Steve through the poems.
Many believed Marcia Harvey wrote the poems to express her trials, expectations, disappointments, success, and joy. She talked about a journey of further exploration, growing up, finding and losing love, self-awareness, and discovering a relationship with Jesus Christ.
Marcia Harvey has been writing since the age of twelve. Apart from Eyes to the Soul published in April 2011, she has published other books like "Marcia: Poems From The Heart" also published in 2011, and "Marcia: Thoughts From My Mind" which was published in 2014. In addition to being a published author, we gathered that Marcia is also a clothier; she owns a clothing line.
Did Marcia Harvey Ever Remarry?
Steve Harvey has been married twice since his marriage to Marcia came to an end, first to Mary Shackelford (1996 – 2005) and then to Marjorie Bridges (2007 – Present). The same cannot be said about Marcia. To the best of our knowledge, she is yet to get married again since her first marriage failed.
Nonetheless, it has been claimed in some quarters that she is in a relationship with a fellow named Larry Greene. Some reports have even claimed that the two are married and living in Cleveland, but there are no shreds of evidence to the said marriage between Marcia and Larry.