In addition to being the ex-wife of basketball coach and former player, Jannero Pargo, Malaysia Pargo has become a popular and respected personality through her appearance on the hit reality show, Basketball Wives: Los Angeles. The beautiful American reality TV star has won many hearts with her humble personality and the charming smile she always carries with her wherever she is spotted. After putting up a great show on the aforementioned reality TV series, Pargo garnered massive attention which has positively affected her career endeavors.
Meanwhile, Malaysia Pargo's marriage could not be as successful as her career. Since after parting ways with her husband, fans have been curious to get all the facts about her divorce and what she is up to at the moment. In the following paragraphs, you'll get all the bits of info you've been longing to grab on the issue.
All The Facts You Need To Know About Malaysia Pargo's Divorce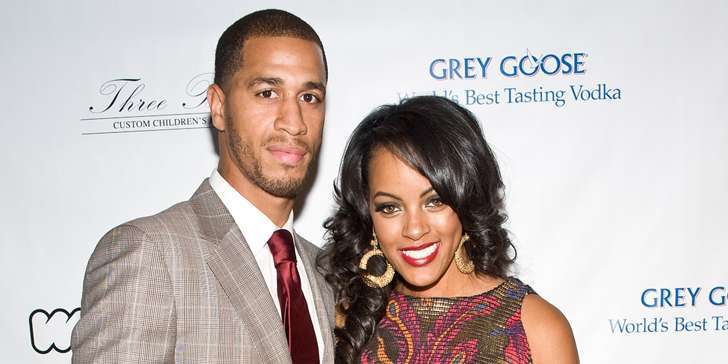 The Blissful Beginning
While details about her biological family are not publicly known, Malaysia Pargo's marriage has always been under the spotlight from the beginning. Malaysia met her ex-husband Jannero Pargo, a professional basketball player when she was just 22. They started dating and it wasn't long before they decided to take things to the next level. Thus, in 2006, the lovebirds exchanged marital vows and started their own family. The marriage produced three lovely kids which include a set of twins. They had their first child, a son named after his dad in 2007 while the twins came along in 2011.
How Things Fell Apart
Malaysia and Jannero couldn't get their happily ever after. It was indeed sad when their marital bliss came crashing in 2012, leading to the couple's eventual separation by the end of the year. Reports had it that Jannero was the one who began stepping out of their marriage by having extramarital affairs and being unavailable for his family, an attitude that caused Malaysia to file for divorce two years later. The divorce was finalized in 2016.
Here's How Much Malaysia Got as Divorce Settlement
For stepping away from his marriage, Jannero Pargo had to let his ex-wife step away with half of his fortunes! Indeed, the divorce favored Malaysia in no small measure; as far as wealth is concerned.
The court ruled that she gets half of her ex-husband's pension plan, half of his savings plan worth $410,000, and $15,380 in child support/child care, an exclusive report by Bossip revealed. The divorce verdict also granted her ownership of their Mercedes Benz G550 (2015 model), and access to three transaction accounts as well as a money market account. Malaysia Pargo also received the full rights of her business, the 3 Beats LLC as well as the rights to keep all the money and property (in form of furniture and jewelry) she acquired after their pre-divorce separation. The ex-couple however, share custody of their kids.
Ex-Mrs Pargo has, however, regretted her separation and divorce from Jannero Pargo. She recently made the heart-touching revelation on an episode of Couples Court TV. According to her, she regrets failing to try counseling with her husband before calling it quits, adding that it would possibly have saved their union because they still love each other very much.
How Much Is Malaysia Pargo Worth Now?
Malaysia Pargo has a net worth of $3.5 million. The fortunes she gained from her divorce may have added up to bring her worth to its current figure.
Her Kids with Ex-husband, Jannero
As earlier mentioned, Malaysia Pargo has three children (two sons and a daughter) with now estranged husband, Jannero Pargo. Here's a look at their individual lives:
Jannero Pargo Jr.
Jannero Pargo Jr is the first child/son of Malaysia and Jannero. The couple welcomed the cute boy in 2007, about one year after they tied the knot. As of 2020, Jannero Jr is twelve years old and still under the custody and care of his mother. As for his education and career, he is still a high school student and is yet to decide on which career path to take.
The young Jannero however, appears to have already fallen in love with his parents' celebrity lifestyle. He already has over a thousand followers on Instagram where he often flaunts his expensive collections including clothing, shoes and other accessories.
The Pargo Twins
Malaysia Pargo and her husband welcomed a set of fraternal twins in 2011. While the name of the girl is Jayla, we are yet to know the name of the boy. Remarkable enough, however, is the fact that Jayla is so obviously bigger than her twin brother that one would hardly believe they were born together. The pair are eight years old as of 2020 and are being raised by their mum, Malaysia.
What Has Malaysia Pargo Been Up To Recently?
Aside from being the wife (and now ex-wife) of Jannero Pargo, Malaysia Pargo is a seasoned businesswoman, jewelry designer and reality TV personality. Born on August 12, 1980, in Compton, California, Malaysia whose real name is Laquisha first came to the limelight with her appearance on Basketball Wives: Los Angeles, a reality television series which aired on VH1 from 2011 to 2016. She later featured in Basketball Wives, a sequel to the original show which aired from 2017 to 2019.
Following her divorce, Malaysia Pargo has moved on with life. She spends her time managing her booming businesses, namely: Three Beats Jewelry, 3BeatsL and her Hedgecock Creed bedding line partnership. Another enterprise that Pargo busies herself with is motherhood – raising her three kids. She also remains active on her various social media accounts, especially Instagram where she now has a massive following of over 2.5 million. Aside from posting her memorable moments, Pargo uses the platform to advertise her various merchandise.
On the side of her love life, the gorgeous star is single at the moment though there are rumors about who she might be dating. So far, she has been romantically linked to Mally Mall. The two, however, refuted the claims, pointing out that they are just friends. Reports subsequently became rife that Pargo is going out with rapper O.T. Genasis and this latest rumor seems to hold much water.