Born August 12, 1980, in Louisville, Kentucky as Margaret Cassidy Lawson, Maggie Lawson grew up to be an incredible Hollywood actress whose role as Detective Juliet "Jules" O'Hara in the TV show Psych remains something to marvel at.
Lawson is the daughter of homemaker Judy and hotel manager, Mike Lawson. She attended Assumption High School Louisville and the University of Louisville. Maggie has two brothers – Nick and Chris Lawson.
She began her acting career at the age of eight performing in local community and dinner theatre productions. at age ten, she hosted Kid's Club on WDRB Fox 41 for six consecutive years. At fifteen, she moved to Los Angeles to pursue a career in acting.
In L.A, she made her first film debut in 1996 when she played Madelyn in four episode of TV film Unhappily Ever After and starred as Kim in an episode of Hang Time.
Lawson has also starred in various sitcoms like Home Improvement, Boy Meets World, Cybill, and made guest appearances on TV series such as Smallville and Fear Itself. Her other outstanding performances cuts across movies as well as television films. She starred in sitcoms like It's All Relative, Crumbs, Inside Schwartz, and was also in the television movie Nancy Drew alongside Jill Ritchie, Charlie Finn, and many others. She also starred as Miss McMartin in the final season of CBS's sitcom Two and a Half Men.
She also starred in Heart of a Stranger as Amanda Maddox and as Juliet O'Hara in Psych from 2006 to 2014.
Her most recent movies includes TV series Angel from Hell (2016), Hallmark Channel movies, My Favourite Wedding and Christmas Encore (2017) and horror-comedy series Santa Clarita Diet.
Is Maggie Lawson Married? Husband
Maggie Lawson was married to her Back in the Game co-star Ben Koldyke from August 8, 2015, to 2017.
Maggie and Ben met on the set of the ABC's baseball comedy, Back in the Game, where she played Terry Gannon – a single mother and former softball champion. After dating for about nine months, the lovebirds tied the knots on Ben family's ranch in New Mexico. Unfortunately, the union didn't last as Lawson filed for divorce from Koldyke early 2017.
Ben was born in Chicago, Illinois on the 27th day of March 1968 into a high-profile business family. His father was an investment banker and the CEO of Frontenac Company located in Chicago, while his mother is a member of the family who owns one of America's top investment companies –  Laird Norton Company.
With a degree in English from Dartmouth College, Ben taught as a high school English teacher and football coach in Chicago before pursuing a career in acting, making his debut appearance in 2009 when he starred in It's Always Sunny in Philadelphia.
Aside Back in the Game and It's Always Sunny in Philadelphia, Ben has starred in several feature film roles including How I Met Your Mother, The Newsroom, The Finest Hours, Mr Robinson, among others. The actor who currently resides in Santa Monica, California is single at the moment.
Also Read: Maggie Geha Bio – Age, Height and All You Must Know About The Actress
Her Relationship With James Roday
Before her marriage to Ben Koldyke in 2015, Lawson was in a relationship with fellow Psych actor James Roday, from 2006 to 2014.
James and Lawson met in 2006 while filming Psych, fell in love and began dating, after being together for about seven years, they called it quit in 2014 (the same year Psych ended), leaving fans who thought they would end up at the altar as they did in the TV series heartbroken.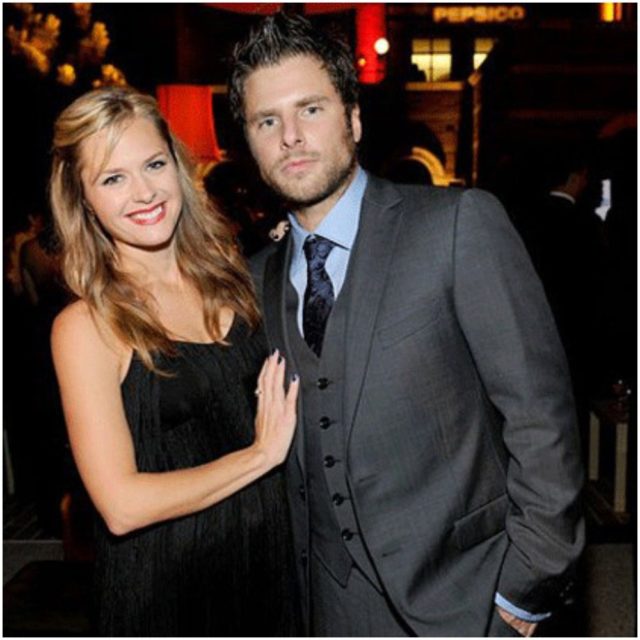 As for Roday who has a degree in Arts, he began his career as a stage artist, appearing in both classical and contemporary plays. He has also starred in several TV films and movies including Don't Come Knocking, Rolling Kansas, The Dukes of Hazzard, Beerfest, Fear Itself, First Years, Miss Matched among others. Since his debut in 1999, he has 28 series and movies to his credit. He has also directed about 8 television series.
The talented actor has not been spotted with or linked with anyone romantically since his divorce. He is probably single and focusing on his career for now.
Other Facts About Maggie Lawson
Lawson loves animals, little wonder why she is the co-founder of an animal rescue organization based in Los Angeles, California named the Tiger Frances Foundation.
She starred in the 2000 Disney Channel movie Model Behavior alongside Justin Timberlake.
Maggie's net worth is an estimated $2 million. In 2014, she put her Los Angeles' 2,892 square foot, 4 beds, and 3.5 baths – home up for sale for $2.2 million. The property was eventually sold for $1.205 million in 2015.
The Psych star stands at 168 cm, weighs 51 kg. Her body measurements are 34-28- 35 inches.