Creating music, entertaining her fans, and expressing her thoughts and feelings through music are some of the things that drive Madison Beer towards becoming a great person in the entertainment industry. Despite being relatively new in the industry, Beer has achieved much more than many of her contemporaries who started before her. This beautiful lady started showing a keen interest in music as a child. As a result, she began singing at a very early age but only got the opportunity to publicize her songs online at the age of thirteen.
In addition to her projects, Madison Beer has worked with several notable artists in the industry. While she also enjoys massive followership on social media platforms such as YouTube, Instagram, and Twitter, Beer is also rated as one of the fast-rising singers in America, and one of the finest upcoming artists to watch out for.
Who Exactly is Madison Beer?
Madison Beer is a sensational American singer, born in Jericho neighborhood, located on the North Shore of Long Island, New York. She first came into this world on the 5th day of March 1990 and was named Madison Elle Beer at birth. She is the daughter of Robert Beer, a luxury home constructor, and his wife Tracie Beer, who is an interior designer. Her parents are of Jewish heritage and Madison also has a younger brother named Ryder Beer.
While growing up, Madison's parents divorced and this made her divide her time between Miami and New York City. Her dad, Robert has since re-married, but it is not known if Tracie has found herself another man. The singer is very close to her family, including her grandmother Nana J, who is currently based in Arizona.
Elle completed her high school studies at Jericho High School, in Jericho, New York. For now, it is not known if she has plans of going to college someday in the future or not.
Her Career Profile And How She Became Famous
Madison Beer has always had a passion for music right from her childhood. She eventually gained worldwide popularity in 2012 when Canadian songwriter/singer Justin Bieber shared a link to one of her YouTube videos, where she covered Etta James' signature song, "At Last." This single act by Bieber instantly changed Beer's life; it not only increased the number of her loyal fans online but also earned her a deal on Justin's record label, Island Records. Also, Madison was offered the services of Bieber's manager, Scooter Braun, who subsequently gave her a series of vocal training and relevant guidance.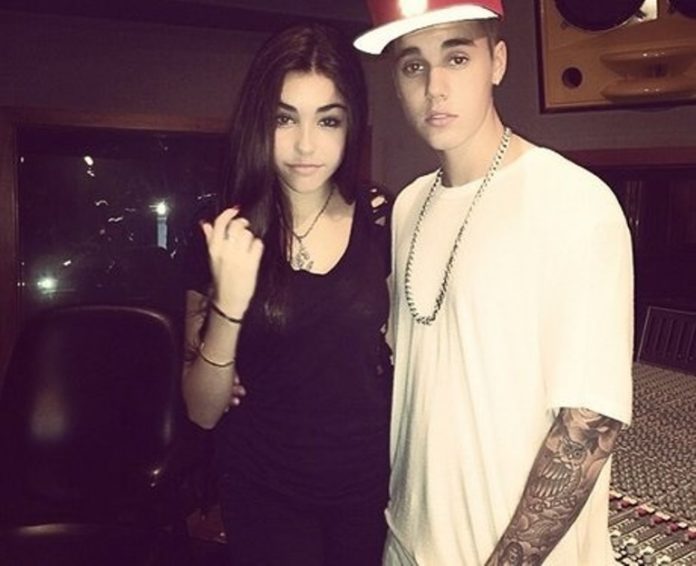 The young pop singer has continued to make waves since her discovery. She released her debut EP titled "As She Pleases" in February 2018, while most of her singles, including "Melodies" (2013), "Unbreakable" (2014), "All for Love" (featuring Jack & Jack, 2015), "Something Sweet," "Dead" (2017), "Say It to My Face" (2017), "Hurts Like Hell" (featuring Offset), "All Day and Night" (2019), "Dear Society" (2019) have made it to the top of most popular music charts in the country.
Madison Beer embarked on her first international tour captioned As She Pleases Tour in 2018. Currently, she is working on her debut studio album "Life Support," which would be an R&B pop jam. The album is set to be released anytime in the year 2020. Besides being a great singer with amazing vocals, Beer is also good with musical instruments like guitar, drums, and piano. She equally loves music from the '50s, while some of her musical idols include Khalid, Drake, Rex Orange County, Childish Gambino, Tame Impala, and Rihanna.
As one of the most sought-after singers of the 21st century, Beer has had the opportunity to work with some big names in the industry on several projects. She provided vocals for Cody Simpson's Valentine, which was aired on Radio Disney in February 2013, and the theme song of We Are Monster High. Apart from Justin Bieber, she has collaborated with Offset, Jack & Jack, K/DA, Jax Jones, Martin Solveig, Jaira Burns, and several other artists.
Madison's popularity is not only linked to her musical career but also a couple of other business ventures. The fast-rising singer is an actress, as well as a YouTube sensation. She made her first film appearance as Amy in the 2013 movie Louder Than Voice, wherein she starred alongside actors Timothy Hutton, Adelaide Kane, and Morgan Griffin.
The New York native also runs a self-titled YouTube channel, where she uploads makeup tutorials and also keeps her fans updated with information about her personal life. She currently has more than 14 million followers on Instagram, over 1 million subscribers on YouTube, and 2.5 million followers on Twitter.
How Rich is She and What Does She Spend Her Money On?
Looking at her storyline, there's no doubt that Madison Beer is gradually making her way to the top. Her name is among the young famous pop singers of her time – many thanks to her lovely voice and passion for greatness. Beer currently enjoys a net worth of $3 million, which she amassed from her numerous endeavors.
Most of Madison Beers' earnings stem from her numerous endorsements, sponsored content on Instagram, YouTube channel, acting career, and songs. Her song, "I Won't Let You Walk Away," holds the record as one of the best hit songs in the country. Recently, Beer snagged a deal for a reality show called, Making Madison, with Wilshire Studios. The program, which will feature her everyday life, has no release date yet. She is expected to make a reasonable sum of money from the deal.
Madison also rakes in more money from her online store, which deals with items such as beanies, t-shirts, and tank tops. As for what she spends her money on, the singer spends most of her wealth on herself and other flashy things that we can not mention due to her decision to keep them away from the public. However, we do know that the actress currently lives in a big apartment in Los Angeles. She also has luxury cars, including a blue Range Rover.