Mackenzie Mauzy is an American actress born on October 14, 1988, in Greensboro, North Carolina.
As a child, Mauzy's dream was to become one of Hollywood's exceptional actresses – a major reason she delved into acting at a very tender age.
Her zeal for acting helped her land roles in stage productions of classic plays such as A Christmas Carol, Snow White and Macbeth in New York City, Virginia, and North Carolina.
After Mauzy's impressive performances in the plays, she went on to win the Anna Wentworth Award for "Best Child Actress" in 1998, for her role as Annie Warbucks in the production of Annie at Showtimers Theatre in Roanoke, Virginia.
As one of Hollywood's successful actresses, the American born actress has made numerous appearances on TV series, soap operas, and films.
In 2000, Mauzy joined the cast of the daytime soap Guiding Light. She took over from originator Hayden Panettiere, the role of troubled heiress Lizzie Spaulding.
In 2006, she landed a role on CBS soap opera The Bold and the Beautiful, where she put up an amazing performance as Phoebe Forrester. Mauzy left in December 2008.
Read Also: Adrianne Curry Boyfriend, Married, Husband, Net worth, Bio
In July 2008, MacKenzie turned down a role in the 1st National Tour of the hit Broadway musical Spring Awakening, having been originally cast as Ilse.
Steffi D, a Canadian Idol finalist, later picked the role after MacKenzie opted for Barbara Russell and Ron Sharpe's Broadway musical, A Tale of Two Cities (an adaptation of Charles Dickens' novel), where she played The Seamstress.
MacKenzie Mauzy Bio/Wiki
There's very less information about the 28-year-old actress' family and background.
However, we gathered that the beautiful actress is of English, German, Scottish descent.
Her paternal grandparents are Courtney Roller Mauzy, Jr. (the son of Courtney Roller Mauzy and Mary Catherine Sievers) and Grace Bowling Pettyjohn (the daughter of Clunet Holmes Pettyjohn and Grace Christine Gilbert).
MacKenzie's maternal grandparents are Frank Hull-White (the son of Frank Elwyn White and Anabelle Hull) and Linda Rosalind Sleeper (the daughter of George Howard Sleeper and Eleanor Rosalind MacKenzie).
Although she was birthed in Greensboro, North Carolina, in the United States of America, the actress was raised in Lancaster, Pennsylvania.
MacKenzie Mauzy Married
As far as MacKenzie Mauzy's husband details are to be taken into consideration, it's well known that she is the former wife of her fellow stage actor, and former American Idol contestant, John Arthur Greene.
The couple tied the knot on June 9, 2012, in a very societal, classy and grand wedding ceremony that was witnessed by friends and family.
However, things assumedly turned sour two years later and the acting pair had no choice but to end their young marriage after a longtime friendship.
Ever since Mackenzie Mauzy separated from Greene in 2015, the pair has never been found or heard talking about their divorce. The worst is that the reason behind their divorce is still a mystery.
Actor John Arthur Greene is best known for putting up brilliant performances in Peter Pan Live! (2014), American Idol (2002) and Just Off Broadway (2015).
Greene is famous for accidentally shooting his elder brother, Kevin, to death in a childhood game some years ago.
Sharing his story during an audition for the final season of "American Idol", the actor said at the time, he and Kevin were both old hands at handling firearms by their age and that the firearms were never loaded.
See Also: Reginald VelJohnson Dead Or Alive? Gay, Net Worth, Family
But on that fateful day, they never knew Greene's firearm was loaded. Greene's brother died in his arms while he watched.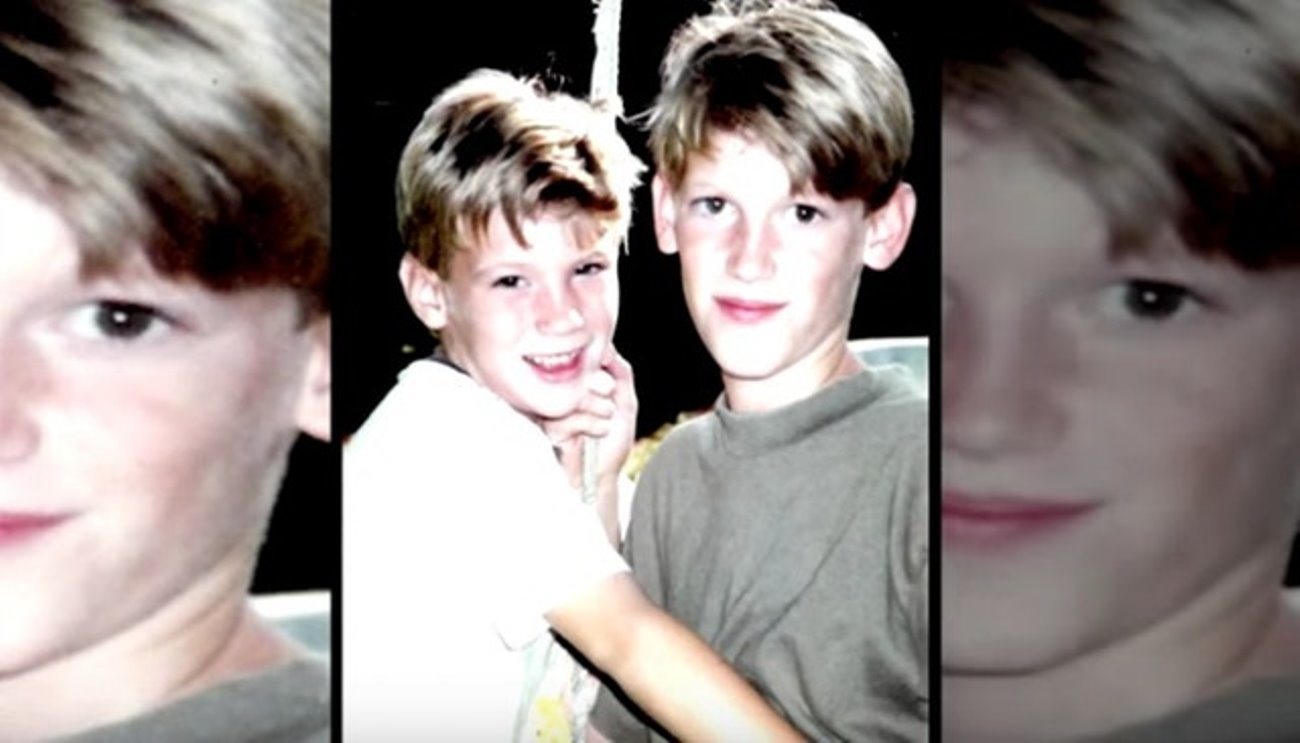 Following the tragedy, the American actor said he keeps his brother's memory alive with the help of music.
"Right now I lift him up every day and he holds me up. Music is how I coped with everything," he said.
His short-lived marriage with Maudy did not produce any child.
MacKenzie Maudy Dating/Boyfriend
Presently, the blonde beauty is in a healthy relationship with Royal Scottish Academy grad, Sam Heughan.
The attractive acting pair is said to have been in a romantic relationship as far back as October 2015 but recently made their public debut at 2017 Oscar party.
'Outlander' star Sam Heughan goes public with girlfriend Mackenzie Mauzyhttps://t.co/rVhzjFGsD4 pic.twitter.com/HBrjsDyPJK

— Outlander Kat🇺🇸🇨🇦 (@mymtbrain) February 26, 2017
American viewers had wanted Heughan and his fellow actress Caitriona Balfe to turn their on-screen chemistry to reality but they were disappointed when Sam settled for Mauzy after the pair had kept their relationship on a very low profile.
Born Sam Roland Heughan, Maudy's new boyfriend, 37, is a Scottish actor known for his role as Jamie Fraser in the Starz series Outlander (2014).
He also starred in A Princess for Christmas (2011), and A Very British Sex Scandal (2007). The Balmaclellan-born actor is also an active patron of Youth Theatre Arts Scotland and Leukemia and Lymphoma Research.
MacKenzie Maudy Net Worth
Despite being a very private person, MacKenzie Maudy is active on social media. She has amassed to herself an overwhelming number of fans on her Facebook, Instagram, and Twitter accounts.
Happy Saturday from tulip heaven! 🙌🏻 #pnw pic.twitter.com/xD5KQE2sO4

— MacKenzie Mauzy (@MackenzieMauzy) April 10, 2016
As for her net worth, it was recently revealed that it significantly increased in 2014 but it's still unclear how much she is worth.