Logan Paul has long held the record as one of the most powerful and highest-paid YouTubers worldwide. He has just a few rivalries with whom he rubs shoulders when it comes to creating interesting and trendy content on YouTube.
Owing to his celebrity status on the platform, Logan is highly respected among his contemporaries. He has met and worked with notable individuals within the internet community over the years and most of his projects are nothing short of stunning.
Born Logan Alexander Paul, on April 1, 1995, in Westlake, Ohio, the American YouTube personality began showing keen interest in creating videos on the internet at the age of 10. Logan was actively involved in high school football before switching his interest fully to YouTube after graduation.
Today, the American sensation is widely celebrated as one of the world's most successful YouTubers, having achieved both personal and professional excellence through his thriving career. His love life is another interesting part of his life that has courted public attention.
Logan Paul has dated or has been in relationships with Charly Jordan (2021), Corinna Kopf (2019), Olga Safari (2017 – 2018), Chantel Jeffries (2017), Lydia Kenney (2017), Chloe Bennet (2017 – 2018), Ayla Woodruff (2017), Jessica Serfaty (2015), Kourtney Kellar and Amymarie Gaertner. He has also had some kind of relationship with Teala Dunn (2016) and Amanda Cerny (2016), and is rumored to have hooked up with Alissa Violet (2017).
Logan Paul Is Currently Dating Josie Marie Canseco
Date of birth: November 5, 1996
Place of birth: Weston, Florida
Age: 27
Occupation: Model
Despite being an online celebrity, Logan Paul is known for keeping information about his dating life away from the public. He is said to have been in numerous relationships with well-known women over the years, although he is yet to personally confirm dating most of these ladies. For this reason, he prefers to keep his love life off the limelight.
The controversial American internet personality, after several failed relationships, has found love again. This time, he is dating a well-known American model called Josie Canseco. The pair got hooked up after Canseco separated from her ex-boyfriend Brody Jenner and Paul from his ex-girlfriend Chloe Bennet in late October 2018.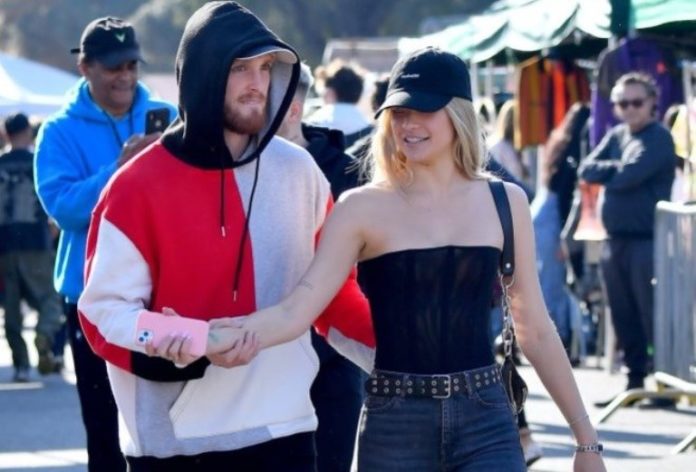 Logan and his new girlfriend debuted as a couple in the month of January 2020 at the Rose Bowl flea market in Pasadena during a shopping trip. The two appear to be madly in love and have been going strong since then.
Josie, born Josephine Marie Canseco, is an internet personality and model. She is popularly known for being the Playboy Playmate of the Month for June 2016. The 1.75 meters model was born on November 5, 1996, in Weston, Florida, to retired MLB outfielder Jose Canseco and his wife Jessica Canseco, a former model.
In addition to modeling for the renowned American fashion designer Sherri Hill, Canseco has also graced Victoria's Secret Fashion Show (2018) and auditioned for the Sports Illustrated Swimsuit Issue of 2016.
Meet All The Women Logan Paul Has Dated
Besides Josie, Logan Paul has been linked to several women, including model and vine star Jessica Serfaty, Lele Pons, Amanda Cerny, Peyton List, and Teala Dunn. Meet them
 Jessica Serfaty (2014 – 2016)
Date of birth: April 4, 1991
Place of birth: Little Rock, Arkansas
Age: 32
Occupation: model, actress
The first high-profile relationship Logan Paul was linked to was with Jessica Serfaty. His relationship with model cum actress began back in 2014 and lasted for two years. Their couple status didn't need any confirmation at the time as they appeared together in some YouTube videos together, kissing and cuddling. They also lived together at some point.
Notwithstanding the lovey-dovey front, the couple seemed to have battled some personal issues and went their separate ways in 2016. Though there was no confirmation from them, the rumor mill suggested that Serfaty cheated and there were speculations that she used Paul to gain fame. She is now engaged to Firefly CEO Kaan Gunay, in 2019, and Paul has since moved on to other ladies.
Ayla Woodruff (2017)
Date of birth: 1991
Place of birth: Flagstaff, Arizona
Age: 32
Occupation: YouTuber
Hey all pic.twitter.com/QkqegMR4QI

— Ayla Woodruff (@AylaWoodruff_) September 15, 2017
Interestingly, Ayla was Logan Paul's personal assistant when she was romantically linked to him. The affair was not made official but fans read between the lines as they two appeared to be more than co-workers in the vlogs they appeared together. The relationship didn't last longer than the same year it began before Paul got himself a new assistant and took to Twitter to write – "OY I REPLACED MY ASSISTANT WITH A NEWER, BETTER ASSISTANT GO WATCH NEW VLOG YEET."
Contrary to widespread speculations, Ayla Woodruff used her YouTube platform to share why she's no longer working with Paul. According to her, she deliberately left to start her own vlog and there is no bad blood between her and her former boss.
Chloe Bennet (2017 – 2018)
Date of birth: April 18, 1992
Place of birth: Chicago, Illinois
Age: 31
Occupation: Actress
After sparking dating rumors with his personal assistant, Logan Paul and Agents of S.H.I.E.L.D star Chloe Bennet went public with their relationship in 2017. The couple appeared in the movie Valley Girl together and they didn't miss an opportunity to gush over each other in the public domain.
Though the relationship ended barely a year after it began, they still hold each other in high regard. Logan Paul has always testified that Bennet changed his life by instilling values in him.
Lydia Kenney, Chantel Jeffries (2017 rumored)
Chantel Jeffries is an American model and internet personality who was also rumored to be dating Logan Paul in 2017. However, this was never confirmed.
Lydia Kenney was Logan's assistant – she replaced Ayla Woodruff who left to start her own channel. Rumors also circulated that the two were an item.
Olga Safari (2017 – 2018)
Date of birth: May 1, 1993
Place of birth: Brentwood, California
Age: 30
Occupation: Actress, internet personality, and model
An American model from an Iranian background, Olga is one of the ladies rumored to be dating Logan Paul. An Instagram page was even created on their behalf but the two appear to be just friends and colleagues.
Corinna Kopf (2019)
Date of birth: December 1, 1995
Place of birth: Palatine, Illinois
Age: 28
Occupation: YouTuber
https://www.instagram.com/p/CVQpktSvOLB/
It was a brief fling between the two social media personalities in 2019. Interestingly, Kopf was on Twitter the previous year, dragging Logan Paul for being insensitive with his controversial Japan "suicide forest" vlog. They later got talking and a romance was formed in the process.
The relationship didn't last long but they seem to have parted on good terms with Kopf coming on Paul's podcast often. She was in a relationship with Toddy Smith between 2017 and 2018.
Interesting Facts About Logan Paul
What is Logan Paul Known For?
Logan Paul is a well-known internet personality, actor, and YouTube star. He launched his online career in the year 2013 on the video-sharing platform Vine after he dropped out of Ohio University where he was studying Industrial Engineering to become a full-time entertainer on social media.
Logan would move in with other Vine stars in an apartment in Los Angles, from where he began posting videos for his fans. Not long after, his hard work paid off and he rose to a prominent figure with millions of followers on Vine through a sheer dint of hard work. Unfortunately, Paul's activities on Vine were badly affected following the shutdown of the app which led to him switching his interest fully to YouTube.
The YouTuber got his channel registered on October 18, 2013, and by 2014, he had already won the attention of about a total of 3.1 million followers on his various social media pages; about 150,000 subscribers to his YouTube channel, about 105,000 Twitter followers, 31,000 likes on Facebook as well as 361,000 Instagram followers.
On one occasion, his channel raked in over four million views from a YouTube video he made about his work on Vine; this overwhelming number of views were amassed just in the first week the video was posted. Paul's YouTube channels TheOfficialLoganPaul and Logan Paul Vlogs are the go-to platforms for interesting comic content and video vlogs. So far, the two platforms boast a total of 5.3 billion views and 25.2 million subscribers.
A Look At How The YouTuber Became Successful
Logan Paul has always shown a keen interest in art as well as signs of greatness right from his younger age. He bought his first camera from his savings as a kid after developing a penchant for photography. Upon hitting 10, he started creating videos on the YouTube channel Zoosh. He also had an interest in the film works at that time but it was soon overshadowed by his love for online creativity.
Apart from Vine and YouTube, Logan earned his popularity through his acting works, fast-growing boxing career, and a slew of controversies. He made his first film appearance in a 2014 movie titled: Rainbow Man. He has also taken up roles in the following projects: The Race Between Us, Weird Loners, Law & Order: Special Victims Unit, The Thinning, and Stitchers.
The Youtube star, in 2015, was listed as the 10th most influential person on Vine – many thanks to his six-second videos through which he makes thousands of dollars in ad revenue. Logan has also appeared in advert campaigns for brands like HBO, PepsiCo, and  Hanes. He has a clothing brand called Maverick By Logan Paul and has starred in a video with legendary actor Dwayne Johnson.
Logan Paul has equally won a lot of awards as a result of his impressive percentage of online followers. He boasts three wins from numerous nominations, including the Teen Choice Awards (2017) and Streamy Award (2019). Between 2016 and 2017, he won three YouTube creators awards for garnering 100,000 subscribers (2016), 1,000,000 subscribers (2016), and 10,000,000 subscribers (2017).
On the 31st of December 2017, Logan Paul was accused of being insensitive to suicide victims by the YouTube community after he posted a video of a man who committed suicide in Aokigahara, Japan, on his YouTube channel. He was later sanctioned by YouTube after which he donated the sum of one million dollars to suicide prevention agencies.
The American YouTuber debuted as a professional boxer against popular British YouTuber KSI. He recorded his first professional loss against him in a rematch that saw two judges scored against him and one in his favor.
Does Logan Paul Have A Brother?
Yes, Logan has a younger brother called Jake Joseph Paul. He is an internet sensation, actor, and musician born in Cleveland, on January 17, 2017. Jake became known to online users on the now-defunct video-sharing application Vine; he earned extensive media attention after one of his music videos went viral on YouTube, and subsequently rose to immense popularity for portraying the fictional character Dirk Mann on the American comedy TV series, Bizaardvark.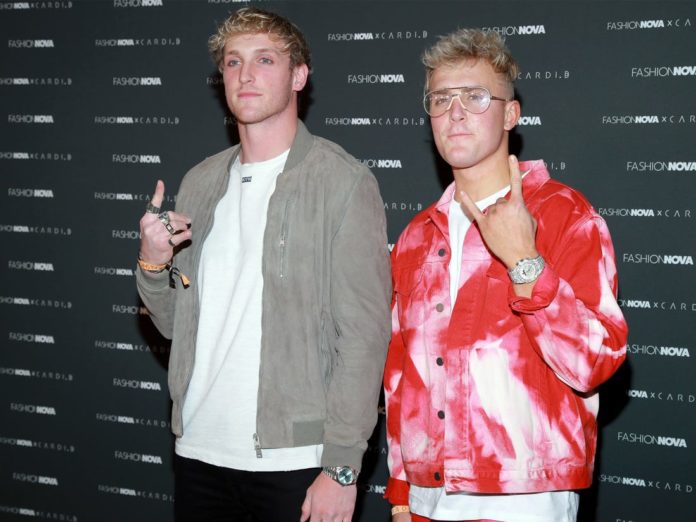 Jake launched his YouTube channel JakePaulProductions in the year 2013. The channel, which centers on comedy and lifestyle vlogs, currently has a total of 6.4 billion views and 19.7 million subscribers. As a musician, he has released an EP (2017) and several single hits in collaboration with notable artists like Gucci Mane, Chad Tepper, and Nick Crompton.
Like his brother, Joseph is a professional boxer who debuted on January 30, 2020, against fellow YouTube star AnEsonGib (professionally known as Gib) in Miami.in Cleveland.  and grew up in Westlake, Ohio. Logan's younger brother previously dated to the American model, internet personality, and model, Tana Mongeau.