Lil Kim has undergone several surgical procedures on her nose, breasts, and chin and finally had an eye lift. These procedures have given the iconic rapper a sudden noticeable transformation when comparing her looks before and after, which has piqued the interest of the public.
Kimberly Denise Jones (Queen Bee), who is also known by the name Lil Kim, has been through a series of noticeable transformations. Being one of the female rappers that made it during hip-hop's golden era, Lil Kim's sudden surgical transformation has not gone unnoticed. Read on as we unveil all about Lil Kim's surgical transformations.
Did Lil Kim Have Plastic Surgery?
Lil Kim has undergone multiple plastic surgeries. The Magic Stick rapper confirmed this back in 2005 in an interview session with Hot 97's Angie Martinez. In the interview, she disclosed what led her to go under the knife, as she didn't just wake up with the decision to have a surgical transformation.
Lil Kim pointed out that it was an injury she sustained on her nose during one of her abusive relationships that led to her going for nose surgery. She pointed out that she once went for treatment on the nose, which did not go well as the nose came out worse than before.
The rapper stated that she had no other option but to go for a proper nose job to have it properly fixed. Aside from her nose job, the rapper was speculated to have undergone other plastic surgery in various parts of her body.
Lil Kim's Other Plastic Surgery Transformations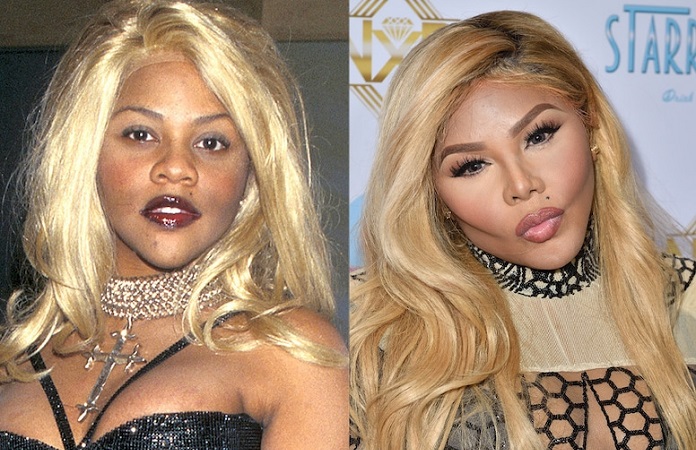 It has been a norm over the years for celebrities to always want a flawless look. To this end, it comes as no surprise that Lil Kim has had other surgical transformations to maintain her flawless look.
Lil Kim once disclosed that during her abusive relationship, she sustained other facial defects aside from a broken nose. She pointed out that she also got black eyes as a result of the constant fights in her relationship. This became a ground for speculation on the other transformations noticed in her aside from the nose job.
It was discovered that Lil Kim also had breast augmentation and an eye lift. Chin and cheek fillers are also on the list of her surgeries. Meanwhile, these other additional surgical transformations have not been confirmed or debunked by the rapper so far, but due to the fact that it is clear to the public observation, it is not mere speculation.
Kim's Reasons For Having Surgical Transformation
Some of the facts held by the public as the reason why Lil Kim took some surgical transformations were from the interview she had with Newsweek.
The hip-pop diva disclosed that all through her life, men considered her not pretty enough for a serious relationship, which made her conclude on the assumption.
She also pegged that her reason for believing this fact was due to the constant cheating she got from the men whom she dated in the past. Lil further stated that most of the men who broke up with her went for European-looking women. Then, to keep up with the standard, she decided to upgrade her look, which led to some of the surgical transformations seen.
A Look At Lil Kim Before Surgery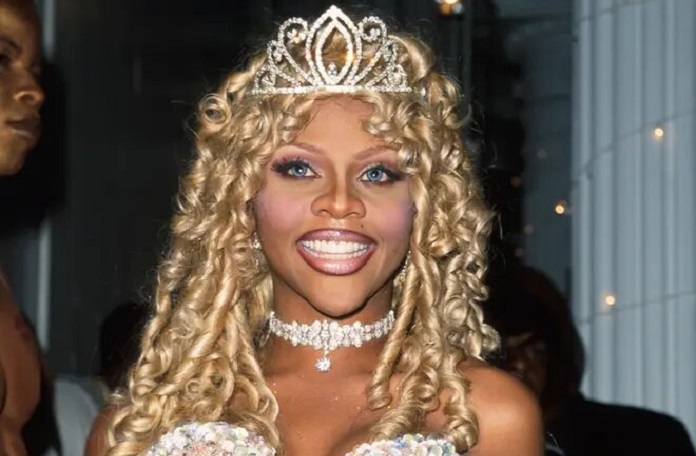 Prior to her transformation, Lil Kim was known for her aggressive music style and provocative outfits. However, in recent times, her transformations have taken a large part of her identity. The rapper, during the early stages of her career, had a dark skin color and a nose that was not perfectly shaped. Even at that, her previous look was highly admired.
What Does Lil Kim Look Like Now?
Lil Kim's current look sincerely differs from her previous look. She has lightened up her skin and had a nose job, breast augmentation, and eye lift.
To some of her fans, the transformation is a perfect decision, but to others, it is the wrong decision for the hip-hop diva. Some believe that her current look is more like an artificial version of herself. Meanwhile, on the side of Lil Kim, the rapper, accepted her new look and didn't miss any opportunity to show it off.
How Tall Is Lil Kim Now?
Lil Kim is 4 feet 9½ inches tall, which can also be measured as 1.46 m and 146.1 cm. Her height, when compared with famous women in Hollywood, can be listed among the shortest. This is because most famous women in Hollywood are above 5 feet.
As much as she is below 5 feet, the hip-pop diva is of a healthy weight that is perfect for her height. Reports hold that Lil Kim weighs 55 kg (121 lbs). Likewise, her other body measurements are given as 36-27-36 inches for breast, waist, and hip, respectively.
How Old Is Lil Kim?
Lil Kim is currently 49 years old. The rapper was born on July 11, 1974, in Brooklyn, New York, in the United States of America. Queen Bee was born to Trinidadian parents Linwood Jones, a former U.S. Marine, and Ruby Mae, whose occupation is not known. She is of African American descent and belongs to the Cancer zodiac.
The rapper is the second child of the couple and has an older brother known as Christopher. Lil Kim had a tumultuous childhood as her parents divorced when she was just nine years old, which made her grow up under the care of her father alongside her brother. However, while growing up, her relationship with her father was not a good one, and as such, she left home at the age of 14 and began living on the streets.
This greatly affected her education, as she performed poorly in her schoolwork and eventually dropped out after she was transferred. Meanwhile, Lil Kim attended Queen of All Saints Elementary School before she moved on to Sarah J. Hale Vocational High School. Due to her poor performance in the academy, she was transferred to Brooklyn College Academy, where she eventually dropped out.
While living the street life, she met Notorious B.I.G. and eventually joined his music group, Junior M.A.F.I.A, with Nino Brown, MC Klepto, Capone, Cease, and many other rappers, as well as singers.
Lil Kim, together with Junior M.A.F.I.A, released a lot of albums, mixtapes, and singles. After she signed with Big Beats Records, she released about five solo studio albums, four mixtapes, one remix album, thirteen promotional singles, and forty-two singles.
Lil Kim is also a model who signed with Wilhemina Models in 1993 and has inked various modeling deals. She has worked with top brands like Iceberg, MAC, Three Olives Vodka, and others. The rapper also established a clothing brand known as Hollywood and a wristwatch brand known as Royalty by Lil Kim.