It is no longer news that Lee Pace is not straight. The American actor is sexually attracted to his gender. That alone would make anyone assert that he is gay but Pace does not like being labeled. More so, he once stated in an interview that he has dated both men and women. Based on that, one might not be wrong to assert that the Chickasha, Oklahoma native is bisexual.
People of this orientation are known to be physically and romantically attracted to both men and women. But then again, the actor hates being labeled and thinks it is intrusive for people to ask questions about his sexuality.
From theatre to film and television, Lee has had a rewarding career as an actor. He is admired and celebrated for playing Roman the Accuser in Guardian of the Galaxy and in Captain Marvel, the eccentric automaker John DeLorean in Driven, Thranduil the Elvenking in Peter Jackson's Hobbit trilogy, and the pie-maker Ned in ABCs dark comedy, Pushing Daisies.
The latter earned him his first Emmy Award nomination; that was in 2008. His phenomenal career has endeared him to moviegoers across the world who have been curious about his personal life. Among other things, his sexual orientation has been a matter subject to scrutiny since his Hobbit co-star, Ian McKellen "outed" him as gay in 2012.
The Truth About Lee Pace's Sexual Orientation
Before Ian McKellen disclosed to the world that Lee Pace is sexually attracted to men, the actor had never talked about his sexuality and continues to evade the subject. But as much as he has stressed that his private life is his business, the public has been relentless about having him divulge details of his sexual preference since 2012 when McKellen accidentally disclosed that Lee is gay.
As far as we know, the first time Pace addressed the subject was in 2018. During an interview with W magazine, he confirmed the longtime speculation that McKellen triggered about his sexuality. The interview followed his role in the Broadway production of Angels in America that same year.
The actor portrayed a deeply closeted gay Morman law clerk named Joe Pit who struggles with his sexual identity. The interviewer wondered if the role was a case of art imitating life and directly asked Lee the question most people have been asking about him — what is your sexual orientation?
It wasn't a question the actor expected to be asked and he didn't hesitate to point out to the interviewer that the question was intrusive. Regardless, he stated that he has dated both men and women while he opined that it is important for gay actors to play gay roles.
His Relationship History Shows That He Has Indeed Dated Both Men and Women
Although the actor stated that he has dated both men and women, he refrained from labeling his sexual identity. After the interview with W magazine, he took to Twitter to buttress on what he said and identified himself as a member of the queer community. He related that he never felt closeted, but admitted that coming out felt nicer than he ever thought it would be. Nevertheless, he specified that his privacy is important to him and that he is protective of it.
His outing may be a surprise to some of us but his family has been aware since high school. He first came out to his sister and then his parents who he said have shown him nothing but support. While he has never been married, Lee Pace has been in various relationships before his outing, with both men and women.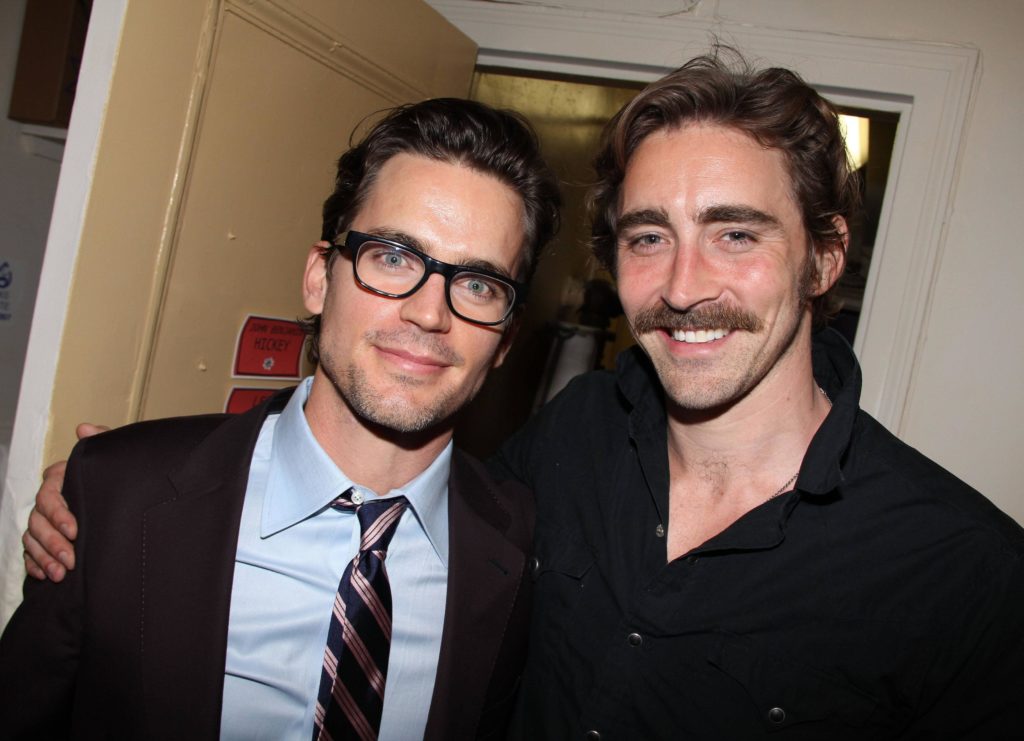 The Hobbit actor who would rather have the public focus on his work than on his personal life reportedly dated casting director James Calleri for three years, from 2002 to 2005. He got into another gay relationship with Jason Moore from 2005 to 2006 and then another with Carter Smith from 2011 to 2015. He was rumored to be in a relationship with Richard Armitage in 2012.
Pace has also had a few heterosexual relationships. He dated his Pushing Daisies co-star Anna Friel from 2006 to 2007 and Irish actress, Laura Donnelly from 2015 to 2016.
Lee Pace Has Been Dating Matthew Foley Since 2017
All through his career, Lee Pace has subtly paid tribute to his sexuality with the roles he plays, using his platform for representation. He has played various queer roles, including his breakout role as the transgender showgirl Calpernia Addams in Soldier's Girl and the bisexual IBM executive of Halt and Catch Fire. While he is yet to put a label on his identity, he has almost made it apparent that he is bisexual.
He is currently in a gay relationship with Matthew Foley whom he has been dating since 2017. As you would easily find, Lee Pace is 44 years old as he was born on the 25th of March 1979 in Chickasha, Oklahoma. He is the middle child of a teacher named Charlotte (née Kloeckler) and an engineer named James Roy Pace.
Lee was partly raised in the United States and Saudi Arabia where his father was involved in some oil business; he has an older sister named Sally and a younger brother called William.
All of such information is not readily available about his partner Matthew Foley. When he was born, his age, family background, who his parents and siblings are, and what have you are yet to be disclosed. The reason for this is not far-fetched: Foley only gained the attention of the public through his relationship with Lee Pace and they have been very secretive about it. Hardly can anyone tell how they met, just as the story about how they fell in love is best known to them.
From what we gathered, Matthew works as a fashion executive for Thom Browne, a New York City-based luxury fashion brand. As the two have kept every bit of their relationship away from the public, except for sharing occasional pictures of each other on their social media pages, it has led to some speculations about them. For instance, it has been implied in some quarters that they secretly got married, but this has not been confirmed in any meaningful way.