Meet the American journalist, Laura Jarrett who worked as a lawyer before she was appointed to serve as a political reporter for CNN in 2016. The brilliant young lady is also popular for being the daughter of Valerie Jarrett, former Senior Advisor to the former United States President Barack Obama.
Here is all you need to know about this amazing journalist.
Bio, Age – Who Is Laura Jarrett?
Laura Jarrett is an American journalist and a lawyer who serves as a reporter for CNN. She was born back in 1983 in the city of Illinois, Chicago but her exact birthdate and month are not available. Laura studied at a Chicago high school and passed with good grades before proceeding to the Harvard Law School from where she graduated with a degree in Law in 2010. While in law school, Laura wrote lots of original articles that focused on gender, violence and the law. She was also the chief article editor for the Harvard Journal of Law and Gender.
CNN Career – From Law To Journalism
Laura began her career as a judicial clerk for Honorable Rebecca Pallmeyer in Northern District of Illinois and later worked for Honorable Ann C. Williams on the Seventh Circuit Court of Appeal. While still in practice she worked on litigation cases, defending various companies and personalities who were battling government cases. She also worked on a case where she represented a sex-trafficking victim.
The talented Laura Jarrett worked as a lawyer for several years before she decided to change her profession to reporting. She was employed by CNN in 2016 to work as a political reporter with her location as the Washington D.C Bureau of CNN.
The American reporter disclosed in an interview that she spends her leisure times always reading books, magazines, and Journals.  She also stated that her favourite books still remain "To Kill a Mockingbird", "In Cold Blood", "Anna Karenina", "The History of Sexuality" and "Pretty One Day".
Furthermore, she stated that she loves and enjoys travelling around the globe but Laura still maintains that her hometown Chicago remains the best and favourite place to be during summer.
See Also: Rachel Nichols (ESPN) Bio, Husband and Other Facts About The Journalist
Family – Father, Husband
Laura Jarrett comes from an influential and well educated Afro-American family. Her father, William Jarrett, is the son of Chicago Sun-Times columnist Vernon Jarrett. He was a doctor before his unfortunate demise in 1993. Her mother Valerie Jarrett was born in Iraq in 1956 but moved to Chicago at a very young age. Valerie later grew up to become a prominent figure in the society, serving as a top government official as well as maintaining a name for herself as a businesses mogul. She became more influential and prominent when she was called by the former American president Barrack Obama to serve as the Senior Advisor and Assistant to the president.
Laura's father's demise which is linked to a heart attack happened after he separated from her mother Valerie and this took a toll on the young Laura who was around 10 years old then.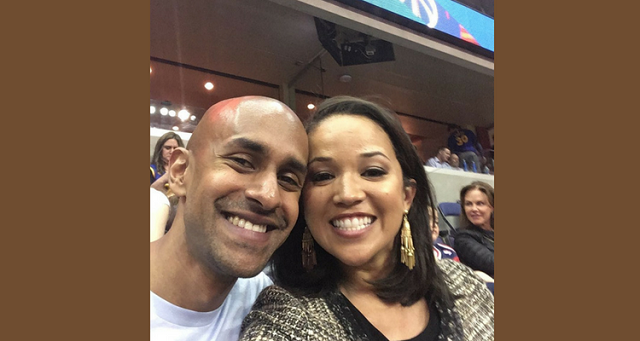 The beautiful Laura Jarrett got married in 2012 to her heartthrob Tony Balkissoon, who is the son of well known former Canadian politician Bas Balkissoon. The wedding took place at Kenwood, Chicago having in attendance top government officials and politicians like Eric Holder, former American President Barrack Obama and other dignitaries graced the occasion. The couple has been happily married ever since but they are yet to welcome a child into their family.
Body Measurements
The American reporter is endowed with a nice well-built body structure and her physique is complimented with an average height of 5 feet 5 inches and a body weight of 60 Kg.
Income: Salary & Net Worth
It is worthy to note that the income of the Laura Jarrett is definitely an impressive one by now. Sources have it that the base salary of CNN reporters ranges from £47K to £51K. Although the exact amount she is being paid as her salary is not yet revealed, as well as her net worth, the estimates given above show that Laura is indeed making a huge sum and her total net worth is equally expected to be nothing short of impressive.