Laura Ingraham is not and has never been married but she is a mother of three adopted children named Maria Caroline Ingraham, Michael Dmitri Ingraham, and Nikolai Peter Ingraham.
Laura Ingraham is a Fox political commentator, author, and blogger. She currently hosts the eponymous news program, The Ingraham Angle. The program is so named obviously because Laura is known to often hold unique views that are different from most people's perspectives.
As a Republican, she is ever up against the liberals. Yet, although her political views fall mostly under the conservative ideology, she has also criticized a number of Republican policy directions. Her views on certain topics which are often met with criticism by those who oppose her have increased interests in her life beyond her work.
She has dated some high-profile men in the past but none of her relationships have ended in marriage, however, Ingraham has not allowed her single marital status to rob her of her ability to express maternal instincts, she is a mother of three kids, all of whom are adopted.
Why Laura Ingraham Is Not Married?
Laura Ingraham might be hated by a good number of liberals for her "angle," which she often shares boldly and fearlessly, however, when it comes to her personal life, she keeps it private. Some of her past relationships have made it to the limelight but Ingraham does not share more than what should be known by strangers.
Judging from the number of men she has dated, Ingraham obviously did not initially set out to become a single mother, she did at some point wanted to get married and have a family, unfortunately, her two engagements never led to that. Per popular Google search keyphrases about the ace anchor, many seem to be curious about why she is not married, however, Ingraham has never spoken of her single marital status. In recent years, she has continued to keep her private life away from the media eye, making it difficult to tell whom she might be dating at any point in time.
Ingraham Is A Mother Of Three Adopted Kids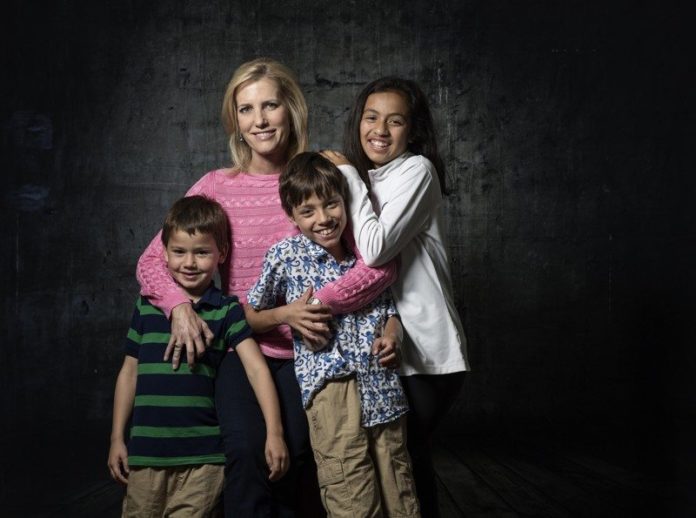 In any case, Laura Ingraham has not allowed her spinsterhood to rob her of the opportunity of expressing her motherly instincts. She is the mother of three adopted children, including daughter Maria Caroline, adopted in May 2008 from Guatemala, and Russian sons Michael Dmitri, and Nikolai Peter, adopted in July 2009 and June 2011 respectively as 13-month-olds. Ingraham could have possibly developed an interest in Russian kids way back in her college years as she spent one college semester in the country.
The Fox host is an avid advocate of adoption and has encouraged international adoption through her website LifeZette. According to Quartz, when Laura adopted her daughter Maria in 2008, she said it was the best thing that she had ever done. She also revealed that in order to effectively communicate with Maria, who was an orphan, she had to learn to speak Spanish. In a speech she gave in 2008, she warmly said of her daughter that she saw purpose in her eyes. Ingraham revealed that she had spent years trying to adopt Maria and was elated when she was cleared to finally bring her to America.
She occasionally shares photos of her adopted kids on social media, in 2017, she shared a photo of a birthday cake that her kids baked her. In one post she shared on Twitter, she revealed that she loved going for outdoor activities with her kids including kayaking, she also revealed that one of her Russian sons, Niko loves to dive.
No, the kids didn't go for the fire hazard cake! pic.twitter.com/llmLcM1k5Z

— Laura Ingraham (@IngrahamAngle) June 19, 2017
Meet Laura Ingraham's Children
Name: Maria Caroline
Born: 2005
Adopted: 2008
Birthplace: Guatemala, Mexico
Name: Michael Dmitri
Born: 2008
Adopted: 2009
Birthplace: Moscow, Russia
Name: Nikolai Peter
Born: 2010
Adopted: 2011
Birthplace: Moscow, Russia
Laura Ingraham's Fact Card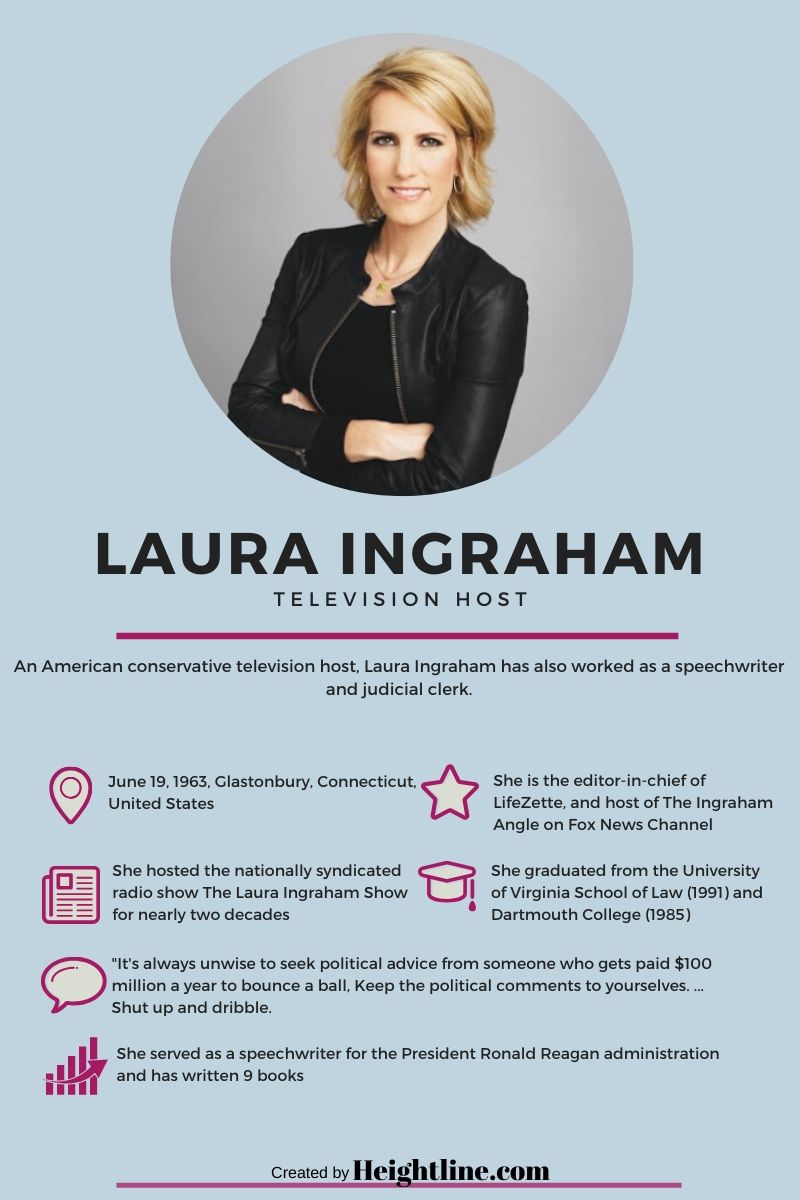 Ingraham Has Dated A Handful of High-profile Men
Laura Ingraham's job involves her meeting society's high profile men and in the process, she gets to date some. This fact has led to speculations about who Ingraham is dating per time without solid proof. While some of these relationships have been confirmed, others were just mere rumors; an example of the latter is her rumored relationship with former politician Robert Torricelli, they were said to be an item in 1999, however, what makes this difficult to believe is the fact that Robert is a democrat with opposing beliefs from Laura. Also, neither ever commented on whether or not the rumors were true. Another dating rumor linked the Fox host with economist Lawrence H. Summers who served as the president of Harvard University from 2001 to 2006. The Harvard Crimson pointed out, at the time, that tabloids alleged that their relationship happened in the early 2000s. Here is a look at some of the men that have been confirmed to have dated Laura Ingraham
Dinesh D'Souza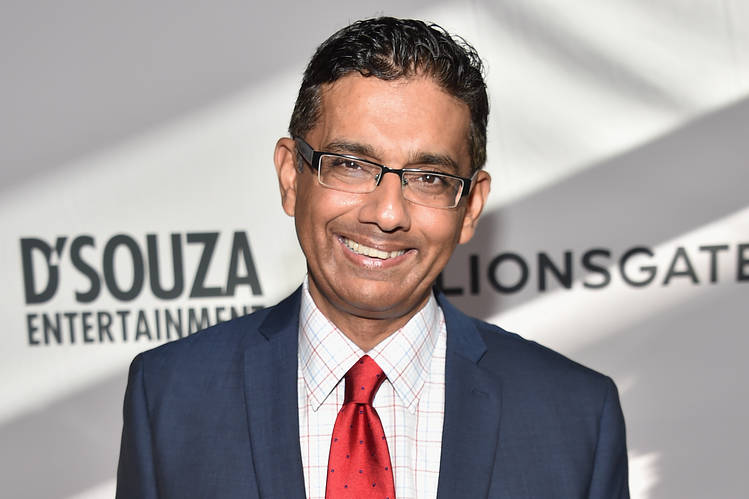 Dinesh D'Souza is a political pundit, writer, documentary filmmaker. An article on Vanity Fair about D'Souza pointed out that he has a thing for dating blonde conservatives. He was quoted in the article saying that he was on a mission to marry the all-American girl, but that all-American girl did not turn out to be Ingraham as the Indian-American would later in 1992 marry Dixie Brubaker who like Ingraham is a blonde conservative, unfortunately, their marriage fell apart in 2012 and D'Souza moved on to marry a certain Deborah Fancher in 2016. According to the Daily Mail, D'Souza and Ingraham were engaged.
Keith Theodore Olbermann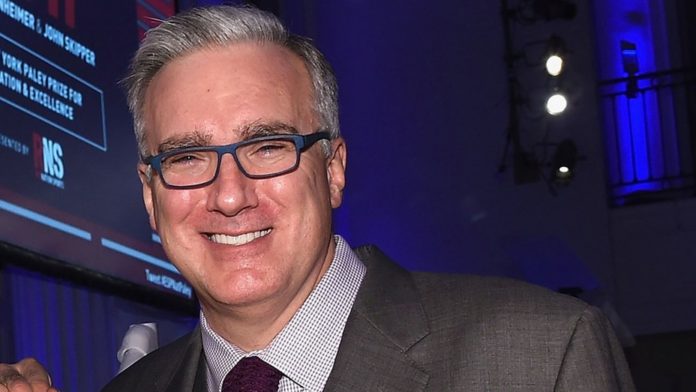 Keith Theodore Olbermann is the only liberal that has been confirmed to have dated Laura Ingraham. The MSNBC political and sports pundit told The New Yorker that their varying political view was not the reason they went separate ways, but that he observed a few things that were going to be impediments. The publication also noted that they had begun dating in the late 1990s. It sounded like the pair had an amicable separation until 2008 when Ingraham criticized her ex's criticizing comments on President Bush, Olbermann, in his next broadcast lashed out at Ingraham.
James Reyes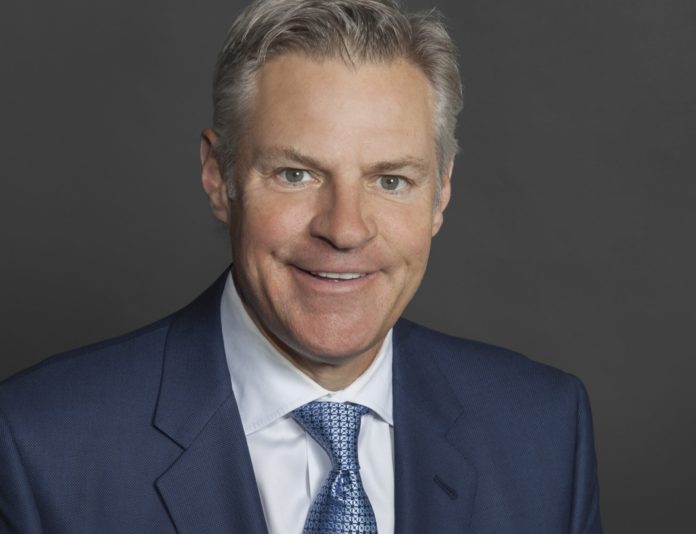 Ingraham made it public in 2005 that she was engaged to Chicago businessman, James Reyes. However, within a space of one month, she announced again that the engagement was cancelled. Around that time, she also announced that she was undergoing surgery for breast cancer. Some commentators linked the two events but it has not been confirmed whether it was Ingraham's ill health that caused the two to split.
Profile Summary
First Name:
Laura
Last Name:
Ingraham
Also Known As:

Laura
Sex/Gender:

Female
Profession:

TV host
Famous For:
The Laura Ingraham Show
Colleges/Universities Attended:

University of Virginia School of Law (1991), Dartmouth College (1985),
Educational Qualifications:

BA, Juris Doctor
Religion:

Unknown
Birthday & Zodiac

Age/Date of Birth:

39 years old (19 June 1963)
Zodiac Sign:
Gemini
Birth Place:

Glastonbury, Connecticut, United States
Nationality:
American
Ethnicity/Race:

White
Country of Residence:

United States
Physical Attributes

Height:

5 feet, 6 inches (1.68 m)
Weight:

57kg (126 lbs)
Eye Colour:

Dark Brown
Hair Color:

Blonde
Other Body Measurements:

N/A
Relationships

Marital Status:

Single
Spouse/Partner:

N/A
Family and Relatives

Father:

James Frederick Ingraham III
Mother:
Anne Caroline (née Kozak)
Children:

3 children - Maria Caroline Ingraham, Michael Dmitri Ingraham,
Nikolai Peter Ingraham
Siblings:
Curtis Ingraham (Brother)
James Ingraham (Brother),
Brooks Ingraham (Brother)
Other Relatives:

James Frederick Ingraham, Jr. (Paternal Grandfather),
Marie Jane Linehan (Paternal Grandmother),
Michael Kozak (Maternal Grandfather),
Carolina Mazur (Maternal Grandmother)
Net Worth
Estimated Net Worth:

$40 Million
Salary:
$15 Million annually
Source of Wealth:

TV show Hosting, politics