Lane Kiffin has not had many fans as a football coach, however, he continues to keep at what he loves to do best. Kiffin has loved football all his life. After playing for one season at Fresno State University, he became a student assistant coach at the school. Since then, Kiffin has moved from one coaching job to another. Let's take a look at how much football coaching has made him over the years as we explore the details about his personal life.
Lane Kiffin Salary, Net Worth
He may not be the best coach college football has seen, but Kiffin is well paid for what he does. After a 6-year stint at the University of Southern California (USC), where served at different positions including wide receivers coach and offensive coach, Lane got the biggest job of his career when he was appointed the head coach of the Oakland Raiders on January 23, 2007.
Upon the appointment, Lane Kiffin 31 at the time was the youngest head coach in the team's history. He was also the youngest NFL coach of the modern era. Kiffin's contract was two years with a worth of $4 million. However, after his relationship with the team's owner turned sour, Kiffin was fired and had to forfeit the $2.6 million that was left on his contract.
Lane's next job as the head coach at Tennessee Volunteers football paid him $2 million in the first year that was 2009. He was offered a 6-year deal that would've seen him earn a peak salary of $2.7 million, however, he skipped the team and returned to USC as a head coach.
After three years on the job, Lane was fired in 2013. The firing was expensive for USC as they had to pay him $3.4 million in total compensation, the LA Times revealed. Kiffin then joined Alabama Crimson Tide football as their Offensive Coordinator in January 2014. In 2016, the job paid him a salary of $1.4 million. He left in December 2016 when he joined the Owls of Florida Atlantic University as their head coach.
In January 2017 he signed a 10-year contract extension with a base salary of $950,000. Many were shocked as to why Lane took the job as it required him to take a pay cut. Maybe Lane has come to that point where he no longer chooses a job by its pay. Lane, in July 2017 paid $2.1 million for a 6,190-square-feet house in Boca Raton.
All that said, Lane Kiffin's net worth is estimated at $6 million.
Family
Lane Kiffin hails from a footballing family. His father Monte Kiffin is renowned for his skills as a defensive coordinator for NFL teams. His most notable years was the 1990s when he was the DC for the Tampa Bay Buccaneers. He has also worked with the Dallas Cowboys.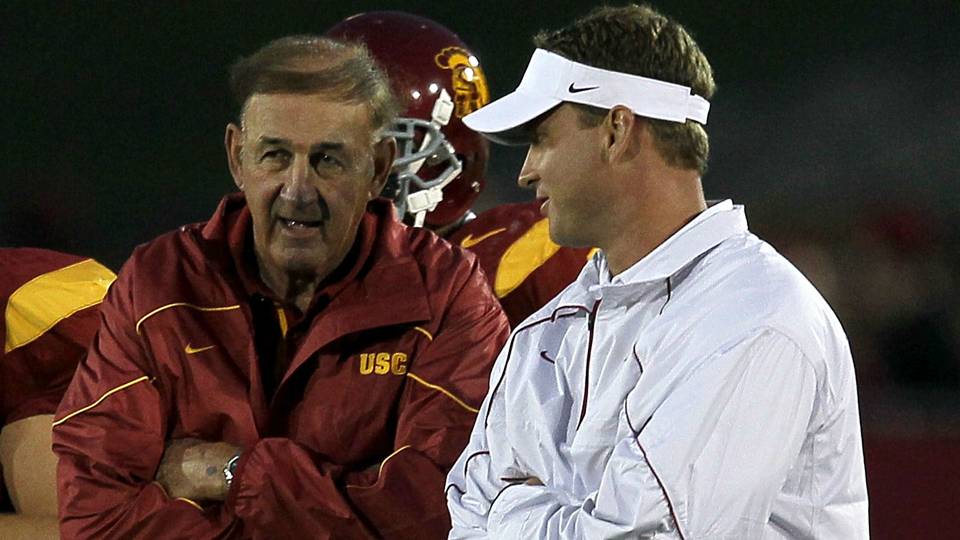 His brother Chris is also passionate about football. He played football during his days at Colorado State University as a defensive linebacker. Following in the footsteps of his brother, he began coaching. He worked as the defensive line coach for Ole Miss. and as the defensive coordinator for FAU.
Lane has a sister named Heidi. The siblings have a ritual of retreating together every 4th of July.
Read Also: Michael Strahan Wife Kids, Dating, Family, Gay, Height, Net Worth
Wife, Affair, Divorce, Daughter
Lane Kiffin was married to a certain Layla (nee Reaves). Kiffin had met her through his father Monte. Layla attended the University of Florida. After graduating in 1997, she began working for the special events department of the Tampa Bay Buccaneers where Monte, Lane's father worked at the time.
Layla's father John Reeves is also a football person. He played as a starting quarterback in the NFL. In 1999, Kiffin and Layla met and after three months of a whirlwind romance, they got married.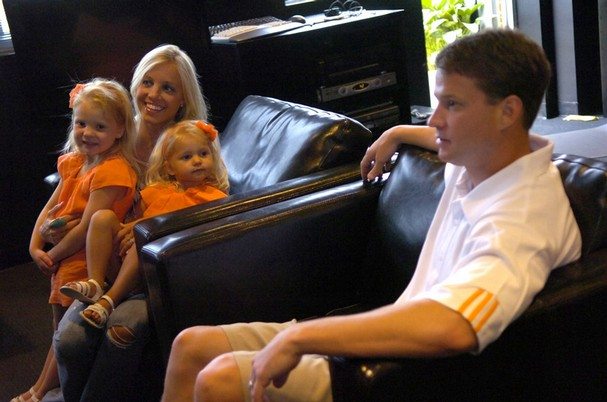 They share three children together, including son Monte Knox Kiffin (born 2009) and daughters Landry (born 2005) and Pressley (born 2007).
After she began having children, Layla abandoned her career and focused all of her attention on raising their kids.
In September 2015, rumors hit the internet that Lane was having an affair with Kristen Saban, the only daughter of Alabama head coach, Nick Saban whom Kiffin was working under at the time. However, the rumors were never verified by any credible source.
About 6 months later, in February 2016, Kiffin announced that he and Layla were mutually divorcing after almost 15 years of marriage. The couple cited irreconciliable differences and Kiffin released a statement via FOX Sports explianing that he and Layla would remain in an amicable relationship and make their kids top priority.