We live for love and for people like Kristen Stewart, it transcends gender. Over the years, this actress has had romantic affairs with a good number of males just as she has equally dated a handful of females. If you've always wanted to get a detailed narrative of Lady Kristen's love life, here is your treat!
Before we delve into that, it is only necessary we catch up with her career attainments and why her personal life is a thing of public interest in the first place.
Just like her romantic attachments, Kristen's career and the accomplishments thereof knew no boundaries. She has gone beyond being a reputable actress to hint at her emergence as a phenomenal director. True, Miss Stewart is also a fine model, but then, she is most famous for her acting proficiency which has brought her a good deal of prestigious awards, earning her the respect and admiration of colleague and fans.
Surpassing being the first woman from the United States of America to bag France's national film award – César Award, Kristen Stewart has received the British Academy Film's Orange Rising Star Award, a handful of MTV Movie Awards for different categories, a number of People's Choice Awards, Critics Awards, Teen Choice Awards, a variety of other awards and much more nominations.
Who Has Kristen Stewart Dated?
First things first, Kristen has never been married, she's bisexual and wouldn't have any issue with you proclaiming she's gay. Now, let's travel back to all the affairs of the heart that the actress has thus far kept, beginning with the most recent.
Stella Maxwell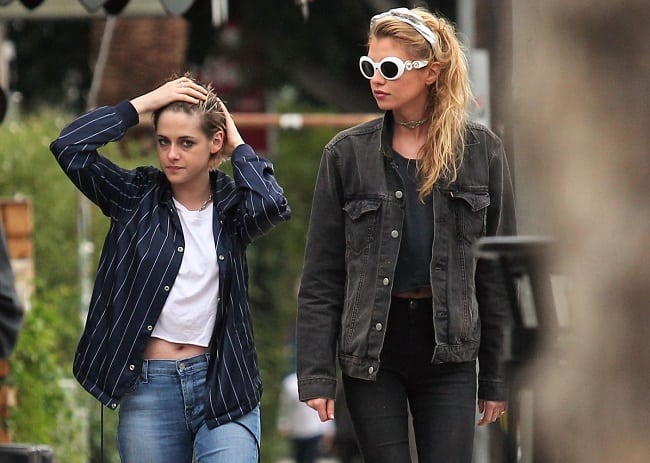 Stella Maxwell was born in Brussels, Belgium on the 15th of May and in the year 1990. Though she spent the early years of her life in Belgium, Stella is from New Zealand. She is popular for being the face of the cosmetics line – Max Factor and for her modeling endeavors, especially with Victoria's Secret.
To the best of our knowledge, Kristen and Stella have been dating since 2017. They started living together after five months they became lovers and it is believed their relationship is growing healthier.
Anne Clark aka St. Vincent
This American musician was born in Tulsa, Oklahoma on 28th September 1982. The Grammy Awards winner started dating the actress sometime in 2016 after she (Anne) parted ways with Cara Delevingne but the relationship would only last for a couple of months.
Stéphanie Sokolinski (Soko)
Before St. Vincent, Soko was the love of Kristen Stewart's life. The two had a good time together for just about 90 days. It was in March 2016 that the French musician confirmed her affair with Kristen. A few months later, it was again confirmed that the two had had enough of the relationship.
Lyndsey Gunnulfsen (Lynn Gvnn)
It was widely assumed that the Twilight actress was Lynn Gvnn's mate in 2015. And, it was anticipated that the relationship would endure; Kristen was spotted on several occasions hanging out with Lynn or watching her perform with her rock band, PVRIS. This didn't happen as it soon circulated that the two have fallen apart.
Whatever it was the actress had with the American band lead vocalist, it was quite a big deal as people were fascinated by the fact that the two could pass as twins. Lynn was born on the 15th of March, 1994 and her place of birth was in Boston, Massachusetts.
Alicia Cargile
Lynn Gvnn was Kristen Stewart moving on from Alicia Cargile. The actress and the visual effects producer have been falling in and out of love since 2014. Nonetheless, it was only in 2016 that Stewart confirmed her affair with Cargile, who was born on the 1st day of January and in the year 1991.
Rupert Sanders
Kristen's relationship with Sanders was revealed sometime in July 2012 and it was a controversial one for two reasons. First, the English film director born in Westminster, London on the 16th of March, 1971 was 19 years older than the actress born on 9th April and in the year 1990.
Disregarding that, Rupert was married to Liberty Ross. When it was exposed that the father of two was having an affair with the young actress, Ross filed for divorce and the Rupert-Liberty marriage eventually collapsed in May 2014.
See Also: Beverly Archer Bio, Husband (Robert Bernard), Death, Family and Net Worth
Robert Pattinson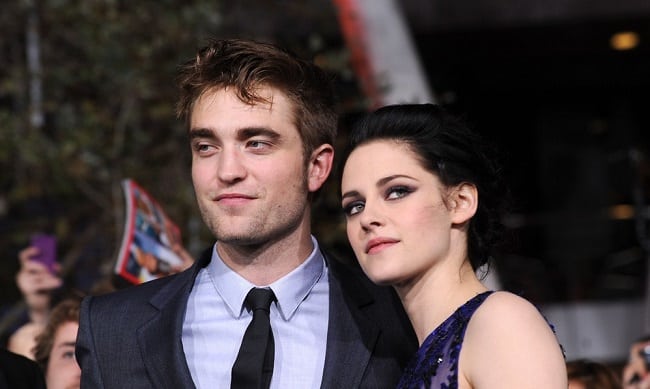 Although both Rupert and Kristen issued a public apology when their romance was exposed, it didn't save the real relationship they were known to be having. Rupert's wife left him and Kristen parted ways with her Twilight co-star lover, Robert Pattinson; this was in July 2012.
Essentially, the actress' fling with Mr. Rupert effectively killed her on-and-off-screen affair with Roberts which started way back in 2009. Like Rupert, Robert was born in London, England, on the 13th day of May and in 1986.
 Michael Angarano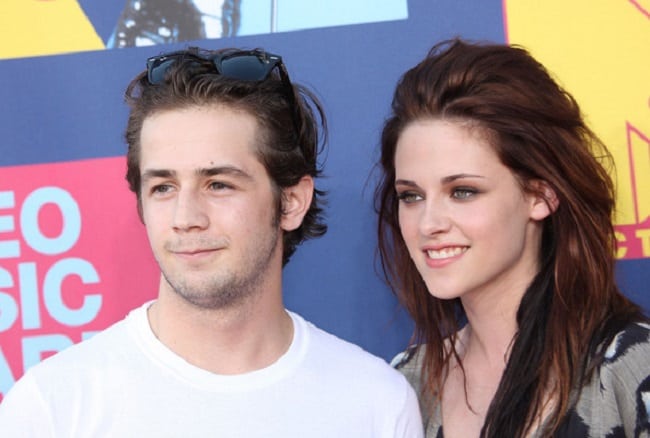 As far as many people could tell, Michael Angarano was where it all began for Kristen Stewart. The American actress and actor were inseparable from 2005 through to 2008. By 2009, they had had enough of each other with Kristen finding fresh passion in the arms of Robert. Angarano was born in Brooklyn, New York on 3rd December 1987.