Follow excellence, and success will chase you holds true for Kawhi Leonard, one of NBA's superstars and arguably the best and most dominant defender in the league. Widely known as the silent superhero, Klaw, as he is fondly called by his Spurs' fans, has always been known to keep mum on matters that are not basketball related, as such personal matters remain very personal. Nevertheless, every pilot needs a wingman and for Kawhi, his wingman is the beautiful Kishele Shipley. The larger than life basketball player has been in a relationship with Shipley since 2014.
While he may want to keep her away from the prying eyes of fans and the public, given the dearth of information available to the media, he couldn't keep on for a long time. After all, a golden fish has no hiding place; that we know too well, not to talk of one who is Leonard's partner. Thus, we have gleaned the details you have always wanted to know about, the wind behind his sail, Shipley. Read on for an interesting telling.
Who Is Kishele Shipley?
In addition to the ongoing, the lovely partner of NBA's superstar, Spurs' forward, Kawhi was born in San Diego, California to Kenneth Shipley and Cathy Marie Shipley (née Coleman) on the 10th day of April 1989 which makes her a couple of years older than her boyfriend (Leonard was born on June 29, 1991). She has two sisters; Kassandra and Kenisha.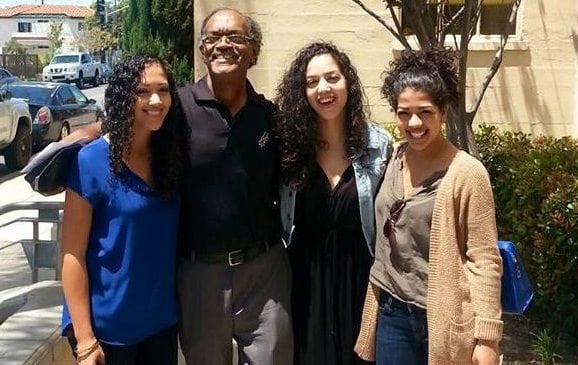 Six Facts You Need To Know About Kishele Shipley
1. She is an alumna of San Diego State University 
Kishele Shipley attended the San Diego State University where she studied Public Administration. She worked as a human resource professional in San Diego after graduating for college in 2012. The duo might have possibly met in college as they both attended the same school. After Leonard was selected by the San Antonio Spurs, she relocated with him to Texas in December 2014.
2. She gave birth to their first child in 2016
In July 2016, her status in the life of Leonard changed from girlfriend to baby mama when she gave birth to their daughter named Kaliyah. Kawhi's status changed too as he also became a father. He is elated at the change in status and according to him, having a child gives one a great feeling.
3. Her relationship status with Kawhi is still obscure
Kishele and Kawhi may be very much into each other and living together with their daughter, however, the status of their relationship isn't clear to many. While many regard her as his wife, others refer to her as Kawhi's partner. Many others strongly believe that they are already engaged and could have the nuptial bells ringing soon. Despite the conjectures, what is certain is that the twosome is together.
4. Kishele might have great plans for their future together
The status of their union may still be largely unknown, but that is to onlookers anyway. The opinions of others have not kept her from planning a great future together. She has taken a recent interest in home decoration and design and even devised many interior ideas which she saves on her Pinterest account. It could readily echo that she has fabulous plans for their future home together which could come sooner than later.
5. Like her boyfriend, she is a very private person
For one to be a true scorer, like Kobe Bryant, Michael Jordan, LeBron James, or Stephen Curry, you would expect that one to share chunks or even tidbits of information with fans and probably the media. But that is not Kawhi.
You won't find him on Twitter, Facebook or Instagram and probably won't catch him in a photo shoot on a red carpet or at an awards ceremony, even if he is the guest of honor. It could be surmised then that although he loves the game and plays it with all he's got in him, it is not for the fame or wealth; those come on their own.
For Kishele, it's either she got the trait from her boyfriend or she has always been like that, a homebody. She does not have a public social media account and her family does not post pictures of her and Kawhi on the internet.
See Also: Ayesha Curry Bio, Age, Parents, Feet, Wiki, Ethnicity, Net Worth, Height 
6. Her family is really fond of her superstar beau
At only 22, Kawhi was named the youngest NBA Finals MVP in 2014 since Magic Johnson. Also, he has been named NBA Defensive Player of the Year in 2015 and 2016. However, Kishele Shipley seems not to be the only one enamored of her boyfriend's accolades. Even her family is similarly stricken with him and shares in the excitement of his achievements.