Depending on the way you consider it, the dreams of a musician isn't a complex one. In fact, it is quite simple – sell out massive theaters, double the audience size every now and then, and build a solid bond with a multitude of fans who would yell your name and sing scream along with you anytime you get to perform live. Kip Moore has been living this dreams and according to him, it's everything!
Counting on his huge fan base and the support thereof, Moore believes he has established a deep-rooted music career that wouldn't be falling apart anytime soon. He once expressed that he's proud of the trust he's built and nurtured between him and his audience. Asserting that he has a real fanbase, the musician conveyed that he reckons they'd stick with him as he divulges that this has afforded him a sense of peace.
The American singer-songwriter stormed the music industry in April 2012 when his debut album Up All Night, broadened the successes of Mary Was the Marrying Kind and Somethin' 'Bout a Truck, the two singles he initially released. While Mary was the Marrying Kind got to attain the 45th spot on Billboard's charts for country singles, the latter climbed to the 1st spot a handful of weeks after Kip made his album debut.
It was a perfect start for Kip, beyond the fact that he emerged and was celebrated as the male artist with the best selling album in 2012 and the next year, he was nominated for several awards. While he was nominated for the Country Music Association Awards under the New Artist of the Year category in 2014, he was equally nominated for the CMT Music Awards the previous year. The nomination came under the Breakthrough Video of The Year and was for Beer Money, the second single from his debut album.
That's not all, in 2012, the country music artist received three nominations for the American Country Awards. He was named to be honored as the New Artist of the Year and as well, recommended to take the accolades designated for Music Video and Single by a New Artist. This was both for Somethin' 'Bout A Truck, the first single from his 2012 album.
Age – How Old Is Kip Moore?
It was on the 1st of April and in the year 1980 that the musician was born and named Kip Christian Moore. His place of birth was in Tifton, Georgia. Though nothing of huge significance is known about the woman who birthed Kip, Bonnie Mann Moore; it is known that his father, Stanley (Stan) Thomas Moore was a professional golfer and, that Kip initially wanted to be like his dad.
Even, he bagged a golf scholarship to further his education at a public university in Georgia – Valdosta State. Nevertheless, his passion for music held him captive. He soon started touring with a band and ultimately moved to Nashville, Tennessee, so as to intensify the pursuit of his music career; this was in 2004. As fate would have it, Kip met Brett James and the producer facilitated a record deal for him with MCA Nashville.
Is Kip Moore Married, Who Is His Wife?
Kip has been skeptical about romantic affairs and marriage irrespective of the fact that a good number of ladies would love to have him as their life partner. As a matter of fact, it once circulated that a mother of two filed for a divorce from her husband of eight years, insisting she's in love with Kip and would love to be his wife.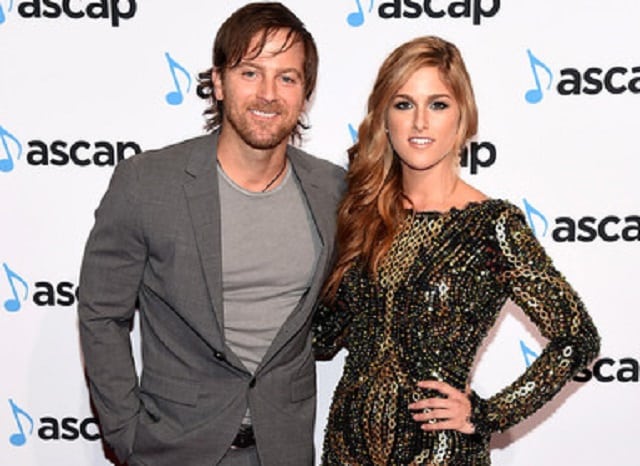 Anyway, Kip, to the best of our knowledge isn't a husband to anyone and, it is difficult to tell if the entertainer is romantically attached to anyone at the moment. Nonetheless, the star has divulged on several occasions that he's had a relationship, just as he has hinted at keeping a romantic affair if he has to.
See Also: Richard Christy Wife, Dad (Parents), Sister, Net Worth, Biography 
Does He Have A Girlfriend?
Nobody knows if Kip Moore is the love of anyone's life. In spite of the fact that it's widely believed that the musician is still single, it is possible he's found a mate for himself and is just not ready to make it a public affair.
A couple of years ago, Kip related that he's been avoiding having a girlfriend because he needed to give music all his attention. But then, he specified that he's started looking forward to being in a relationship.