Kim Fields comes from a family that is cut out for acting. Those who have a thing or two to say about her would acknowledge her directing prowess and then tell tales about how her mastery of acting was evident in 1979's The Facts of Life, 1993's Living Single and 2012's What to Expect When You're Expecting.
Of course, there are much more items in the list of films that Kim has appeared in. Most recently, we saw her in the 8th season of the reality television series, The Real Housewives of Atlanta. She appeared in the 22nd season of Dancing with the Stars and we have also seen her as Theresa Newman and Courtney Widmore respectively in 2017's A Question of Faith and Wrapped Up In Christmas. Nonetheless, it is probable that the actress is most known for her roles in the works highlighted in the previous paragraph.
In the 2012 romantic comedy film What to Expect When You're Expecting, Kim Fields portrayed a social worker. While her fans earnestly anticipated much from the movie wherein she would star alongside stunning actors like Chris Rock and Jennifer Lopez, they were quite disappointed that Fields didn't get to do more than help a couple adopt a baby.
Obviously, Kim's role as Regine Hunter in Living Single was more rewarding to her admirers. If she was cherished for playing the chitter-chatter buddy of Khadijah James, the publisher of Flavor magazine in the situation comedy, she was idolized for being Dorothy Ramsey, the youngest, gossip-loving and only African-American main character in the NBC sitcom, The Facts of Life.
Kim Fields Age, Bio
The facts of Kim Fields' life includes her date of birth which has always been the 12th day of May 1969. The actress and director was born as Kim Victoria Fields in New York City. However, she was brought up in Los Angeles where she attended Burbank High School.
Owing to the fact that she was already popular before she graduated from the school in 1986 it isn't surprising that she was voted the most talented student. After Kim left High School, she went to Pepperdine University where she also graduated with a degree in communications
See Also – Liana Liberato Bio, Wiki, Age, Instagram, Boyfriend, Net Worth, Height
Kim Fields Sister, Mother, Father
You will have a hard time figuring out who Kim Fields' biological father is. It is as though every trace of his existence has been completely wiped off Kim's life, the man is unknown and we can only tell that he parted ways with Kim's mum when the actress was still a kid. Nevertheless, we can also tell that Kim has a stepfather, Erv Hurd. Her mum, Chip Fields married Hurd sometime in August 1994.
As mentioned earlier, acting runs in Kim's family. Her mother is famous as an actress and is also known as a singer and tv director. Chip has enjoyed a fruitful career as she can go beyond bragging about playing numerous film and tv roles to boast about overseeing and directing several productions. Interestingly, she and Kim got to appear on CBS's 1974 Good Times.
Kim Fileds' sister, Alexis Fields is also an actress. Among the other characters she has portrayed, she is most known for being Sheila Hendricks, Diavian Johnson and Nicole Wilson respectively in Fox's Roc, ABC's Sisters, and Nickelodeon's The Secret World of Alex Mack.
Read Also – Bailee Madison Bio, Age, Height, Feet, Dead or Alive
Kim Fields Husband, Gay Relationship, Kids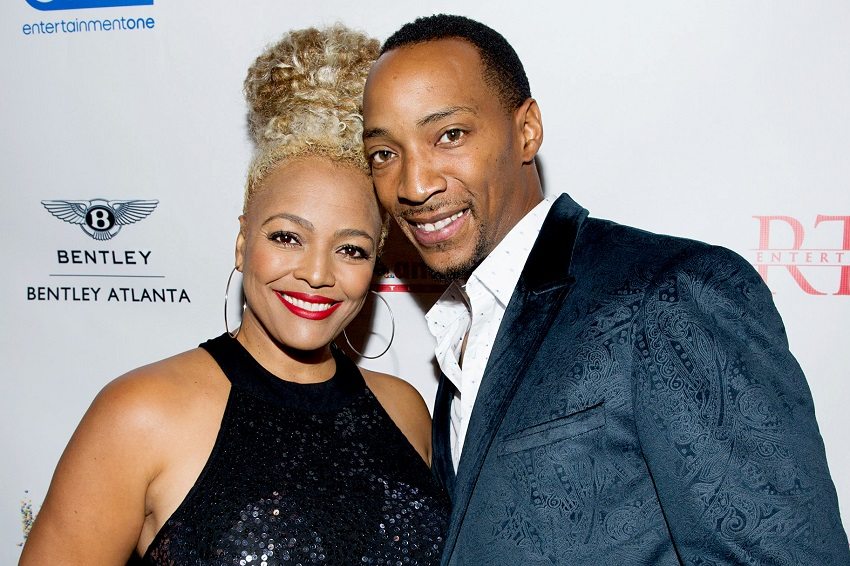 From 1995 to 2001, it is known that the love of Kim's life was a film producer and businessman, Johnathon Freeman. People thought Kim and Johnathon were happy together until it emerged in 2001 that they have decided to abandon their marriage. The union didn't produce any child.
After Kim parted ways with Johnathon, it was quite difficult for her to love again. But then, she met Christopher Morgan and everything changed. They grew fond of each other and decided to become life partners. As such, they got married in July 2007 just after they welcomed their first child; a son they named Sebastian. He was born in May. They had their second son, Quincy in 2013.
It has circulated once or twice that Kim's husband is gay. Not long ago, Kenya Moore of Bravo's The Real Housewives of Atlanta offered that it is widely believed in the entertainment industry that Christopher is sexually attracted to his gender. Kim's husband has however dismissed this.