Robert Kardashian was an American legal practitioner and businessman who became famous as a friend and defense attorney of O. J. Simpson during his murder trial. He died 20 years ago in Los Angeles, California.
As the youngest and tallest of the three Kardashian sisters, Khloe has managed to assert and make a name for herself independent of her sisters. The Kardashians have been a part of Hollywood for no reason in particular and it all began after the release of an x-rated tape; although in some circles people attribute their success and fame to the Kardashian's father, late Robert Kardashian.
Though he was not part of the hit TV show, Keeping Up With The Kardashians, Robert Kardashian was famed as an attorney and an accomplished businessman. He was part of the legal team that defended O.J. Simpson in the highly controversial O.J. Simpson trial.
Robert was married to Kris Kardashian (nee Houghton, presently Jenner) for 13 years, the marriage ended in 1991. Kim, Kourtney, Khloe, and Rob were all products of the marriage.
Khloe Alexandra Kardashian was born on June 27, 1984, to Robert and Kris Kardashian. Like other living members of her family, she rose to fame following the success of Keeping Up With The Kardashians which started airing in 2007.
Khloe rode the bandwagon of her family's fame and also starred in some spin-offs like 'Khloe and Lamar'. The third Kardashian sister is noted for being level-headed and earlier in her life, it was rumoured that Robert wasn't her biological father; you will soon learn why this was so.
Khloe Kardashian's Father Was Originally an Armenian
Full Name: Robert George Kardashian
Date of Birth: February 22, 1994
Occupation: Attorney and Businessman
Died On: September 30, 2003
Robert George Kardashian was born on the 22nd of February 1944 in Los Angeles, California, United States of America. Robert's parents were originally of Armenian descent; their family moved to America due to the unrest in their native place. His great grandparents immigrated to the land of freedom from Karakale, now known as the Kars Province in Turkey. The couple had a son named Tatos Saghatel Kardashian who set out to find his own path. Tatos changed his name to Tom and started a garbage collection business in Los Angeles.
He soon fell in love and married a pretty young lady, Hamas Shakarian, whose family were also immigrants. They bore Arthur and three other children named Helen, Robert, and Virginia Kardashian. Arthur was born on October 27, 1917. He married Helen Jean Arakelian Kardashian, born July 15, 1917. Helen's family had settled in Los Angeles like many other Armenian descendants.
Together they ran a meat-packing business that thrived greatly in their vicinity. The couple had three children: Robert George, Barbara, and Thomas Kardashian. They both lived long lives: Helen died at age 91 on May 21, 2008, while Arthur lived on for 6 more years and passed on at age 95 on December 9, 2012.
Robert Kardashian's Education and Career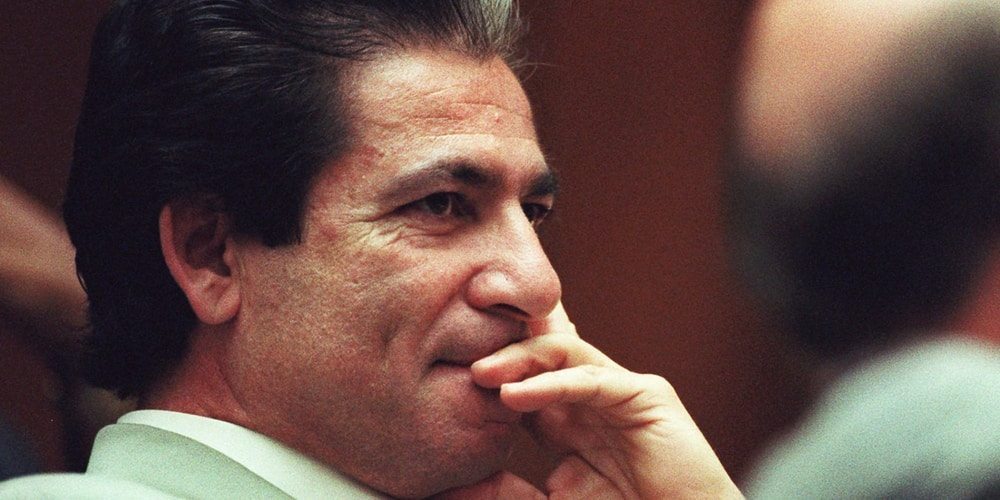 Robert and his siblings were raised in affluence in the View Park-Windsor Hills of Los Angeles. This meant attending some of the best schools available at the time. Rob had his high school education at the Susan Miller Dorsey High School. He then obtained a Bachelor of Science degree in Business Administration from the University of Southern California (USC) in 1966.
Several years down the line, Rob senior decided he needed another run at college life. This time, he moved southeast to the University of San Diego Law School (USD Law) and obtained the Juris Doctor degree in 1969. Robert Kardashian practiced law after obtaining his J.D. After several years of practice, he made a turn into becoming a businessman and tried his hands at an assortment of businesses.
His first business stint was in the music industry, he co-founded a trade publication called Radio & Records with Tom Kardashian and Bob Wilson in 1973. Six years down the line, the outfit was sold for a whopping sum of cash. Subsequently, George had an idea of music intervals in movies and turned that into a money-spinning, in-theatre music marketing and advertising company which he named Movie Tunes, Inc.
Juice Inc. and Concert Cinema are two other business ventures of his. Rob founded Juice Inc. with O.J. Simpson and Joe Leash. The corporation set up a frozen yoghurt store called Joy; it was the first of its kind in Westwood Village. Concert Cinema would go down as one of his fastest fails in business.
The music video business which he co-founded with Simpson in the 1980s only lasted a year. It was also built off his movie/music dream and was to screen music videos before feature films playing in theatres. Sadly, it wasn't profitable for the duo and had to be shut down. Robert's friends and family members say he invested his time and resources in many businesses. In the words of Rob's mentor George Mason, about his businesses, "Some click, some don't."
How He Got Involved In OJ Simpson's Trial
Tom Kardashian, Rob's brother, insists that Rob's idea to study law was simply a means to escape working at the family's meatpacking business. This could be true seeing as Rob only initially practised for a few years. Rob and Orenthal James Simpson attended the USC. In 1967, while Rob was a second-year water boy for the football team, James was a quarterback college star player. A friendship between the two young men budded and blossomed. They even became business partners and O.J. would rise to be a superstar football player.
Their friendship trickled down to their wives and children. The Kardashian kids grew up referring to Simpson and his wife, Nicole, as Uncle O.J. and Aunt Nicole. The families also went on trips together a lot. Somehow, fun times don't last forever. The Simpsons went through the gruel of divorce proceedings in 1992, barely a year after the Kardashians' divorce. Through it all, both men stayed friends.
On June 13, 1994, O.J. Simpsons became the primary suspect in the double murder of his ex-wife, Nicole Brown, and Ron Goldman. The previous day, Nicole had returned from her daughter's recital and made a stop at a restaurant for dinner with her loved ones. Her mom left off her glass at the table and a waiter, Ron Goldman, volunteered to drop it off at the Brown residence. In a fast series of events, both Ron and Nicole were found dead at the Brown's gate.
Events revealed Simpsons had left for Chicago the same night the murder happened after keeping the Limousine driver waiting for 30 minutes. This coupled with the police finding his bloodied gloves and Bronco led to his arrest. What followed was an interesting lawsuit that captured the attention of the whole country.
Upon learning of the events, Robert Kardashian went to be with his friend. He had to renew his law license to appear in court for Orenthal James Simpson. His family and friends including his elder brother, Tom, voiced their concerns for the stress he was undergoing by choosing to stand with O.J.
In an interesting twist of fate, Kristen was also in court on several occasions to offer her support to Nicole Brown's family. So although Rob and Kris were divorced, the case left the kids and indeed, the whole family confused. Much to Rob's delight and conviction, Simpson won the case months later and was acquitted of the murder charges. But he never won back the hearts of all members of the Kardashian family.
Robert Kardashian Got Married to Kris Jenner In 1978
Kris first met business man Robert Kardashian at a horse racing event. It was love at first sight. They quickly married (Kris was 22) and had 4 kids. pic.twitter.com/POAYgdDihq

— Myleeza. (@MyleezaKardash) January 12, 2018
34-year-old Robert began his own family in 1978 when he took Kristen Mary Houghton as his wife. Kristen was born in San Diego on November 5, 1955. Her parents, Mary Jo and Robert True Houghton are of mixed ancestry: Dutch, Irish, Scottish, German, and English. Rob and Kris met at a horse racing event.
At the time, she was dating Cesar Sanudo, a golf player whom she left to be with Rob. The duo dated for a while and broke up because Rob said he wanted a wife closer to his age. He dated Priscilla Presley and tried to mold her into "a perfect Armenian wife" but failed as she still pined for her ex-husband, Elvis Presley.
Rob ran back to the open arms of Kristen and they soon tied the knots. They had four kids together, three daughters: Kourtney, Kim, and Khloe; and a son: Rob. Sadly, Kris had so much money at her disposal and in having fun, cheated on Rob several times. This led to a divorce in 1991, barely thirteen years after their wedding ceremony.
He Had a Difficult Relationship With His Family After Their 1991 Divorce
Heartbroken about Kris' infidelity, Rob cut her off from his finance by restricting her credit card access. This put her in a bad place seeing as she had grown used to having a surplus. It was at this period that she met the Olympian medalist, Bruce Jenner (now Caitlyn Jenner). Five months after their first meeting in 1990, the lovers were joined together. They would later have two kids: Kendall Jenner in 1995 and Kylie Jenner in 1997.
The divorce affected the Kardashian children, especially Kourtney who resented and accused her mom of splitting the family. In time, Robert and Kristen managed to keep a healthy front for the kids, despite the heartbreak of the divorce. Years later, Kristen would look back and regret cheating on Robert, saying it was probably her biggest mistake in life.
Kris' Infidelity Is Part of The Reasons People Suspect Robert Isn't Khloe's Father
Rumors of Khloe Kardashian's paternity began to circulate many years ago. These were fueled by her looks which are quite different from her sisters' and brother's, coupled with Kristen admitting to haven cheated on Rob. But who says all siblings just look exactly alike?
The third child of the family has had many reminders of the so-called difference and paternity issue. This in turn was one more odd against O.J. Simpson whose name keeps being linked to the saga. Several persons including Rob's pastor have reportedly confirmed that Rob was also in doubt as to whether he truly fathered Khloe.
Kris has remained resolute in her stance: Robert Kardashian is the father of Khloe. O.J. has also denied over and again all sorts of allegations. He insists that he never had any romantic or sexual affiliations with his friend's wife. Notably, he took to social media platforms in 2019 to share a video wherein he rubbished claims about being the father of Khloe Kardashian.
The first thing I want to set straight is this story Pardo (who was not my manger) is talking about all over the media regarding me & @KrisJenner pic.twitter.com/tZ9EJd4qxF

— O.J. Simpson (@TheRealOJ32) June 17, 2019
Other Men Suspected To Be Khloe's Father and What DNA Says
Simpson isn't the only suspect in this paternity hassle. Alex Roldan, Kris Jenner's hairdresser of many years also made the possible baby daddy list. In 2012, Kylie Jenner joked about this on Instagram; she posted a picture of Khloe and Alex with a sarcastic caption that said they were father and daughter.
The "All Night Long" crooner, Lionel Richie, has also taken some infidelity blames. He is said to have bragged about his sexual romps with the momager. There's also the perceived resemblance between Lionel's daughter, Sophia Richie, and Khloe Kardashian.
In October 2018, Khloe took a DNA paternity test in one episode of the family's reality TV show. The test results pointed to Rob being her dad. Despite all these, the rumors persist. Nevertheless, what counts the most is that Rob loved and regarded her as his daughter till his dying day.
Meet Khloe and Other Biological Children of Robert Kardashian 
Based on the foregoing, it is clear that the late American attorney had four children with his first wife, Kris Jenner. For years after he passed, Robert Kardashian was often mentioned in some episodes of the family's reality show and the Kardashian's identify strongly with their Armenian blood which they got from him.
Based on what has been reported in some quarters, Khloe had a good relationship with her father. It is said that she was so stressed about his death that she began losing her hair which left her wearing wigs and extensions for a while. Can the same be said of Rob's other children? Did he have a good relationship with them?
Kourtney Kardashian
Full Name: Kourtney Mary Kardashian
Date of Birth: April 18, 1979
Age: 44 Years Old
Occupation: Media Personality and Model
Kourtney Mary Kardashian is the first daughter of Robert Kardashian and the oldest child of the late American attorney. Apart from being a reality TV star, she is also a model and an entrepreneur who owns a series of clothing boutiques. From time to time, it has been expressed that Kourtney doesn't have much regard for her mother whereas she speaks glowingly of her late father.
She once lashed out at her mother on television for having an affair with Todd Waterman while married to her father. Kourtney was visibly angered that her mother compared her (Kourtney's) relationship with Younes Bendjima to what happened between her (Kris) and Todd. Kourtney sharply pointed out that it's a misguided comparison as she was not having an affair.
On several occasions, she has paid tribute to her father on Instagram and other social media platforms. In one of them, she thanked the late attorney for "being the best daddy in the world", stating that he raised her to be confident in addition to teaching her what "true and unconditional love" entails. In another, she asserted that she missed the man so much than words would explain.
Kim Kardashian
Full Name: Kimberly Noel Kardashian
Date of Birth: October 21, 1980
Age: 43 Years Old
Occupation: TV Personality, Model, and Entrepreneur
Kim Kardashian is not only the most popular member of the Kardashian sister but the reason her family became popular. The second child of Robert Kardashian first gained media attention through her friendship with Paris Hilton. Her popularity touched the skies when a sex tape she made with Ray J leaked in 2007. Her family capitalized on it and launched a reality show that kept them relevant for many years that followed.
Like her older sister Kourtney, Kim had a good relationship with her late father as she speaks fondly of him. She has even credited the man for helping her become confident of her body. According to Kim, Rob wrote her a letter about her body when she was 13: she was always sad because of how quickly she was growing into a woman. In the letter, Rob told Kim that she has a unique body that would gain a lot of attention from men. With that, he instructed her to never look down on herself or despise her looks.
Kim is fond of paying tribute to her father on social sites. In February 2021, she celebrated his birthday on Instagram, asking him to visit her in her dream. She also shared that she called his cell phone number, wondering if anyone would answer.
Khloé Kardashian
Full Name: Khloé Alexandra Kardashian
Date of Birth: June 27, 1984
Age: 39 Years Old
Occupation: TV Personality and Model
Khloe is the third child and daughter of Robert Kardashian and Kris Jenner. As discussed earlier, it has been claimed in some circles that Rob isn't the biological father of Khloe but a DNA test reveals otherwise. Like her sisters, Khloe has only fond memories of her late father. In 2019, she disclosed that she talks to the man every time and even prays to him.
Rob Kardashian
Full Name: Robert Arthur Kardashian
Date of Birth: March 17, 1987
Age: 36 Years Old
Occupation: TV Personality and Businessman
Named after his late father, Rob Kardashian is the only son and last child of Robert Kardashian and Kris Jenner. Rob was 16 years when his father passed and apart from sharing his name, he has also been in a relationship with an unfaithful partner like the late attorney. It's not a secret that Rob accused his former partner, Blac Chyna, of infidelity in July 2017 and shared explicit pictures on Instagram to back up his claims.
Like his siblings, Rob also had a good relationship with his late father. After he welcomed his daughter Dream Renée Kardashian, Rob said he wanted to be the kind of father his father was. He told his immediate older sibling Khloe that he want Dream to grow up with the Armenian values Robert taught them.
It's been over a decade and a half since Robert passed on but his son is yet to get over it. This is according to Rob's mother Kris Jenner. Rob is also fond of sharing memories of his late father online.
Robert Kardashian Also Got Married To Jan Ashley and

Ellen Pierson
Several months after his divorce from Kris, Robert got into a relationship with Denise Halicki. They got engaged but their 3-year relationship, which ended in September 1994, did not culminate in marriage. Either Robert stayed off women or did a good job at playing hide-and-seek, but there was no known woman in the lawyer's life for a while.
Then on November 25, 1998, he married Jan Ashley in Vail, Colorado after a seven-month relationship. However, the marriage was annulled a month later for reasons which Jan later stated revolved around his first wife and her children. Robert, on the other hand, said the annulment came because he changed his mind on their earlier agreement of having kids together. Jan wanted them so she ended things between them: a claim the lady would refute.
In a short while, Rob started seeing Ellen Pierson, and they got engaged in 2001. Two years later, they tied the knot in July 2003.
The Man Lost His Life To Oesophageal Cancer In September 2003
In July 2003, Rob got a diagnosis of oesophageal cancer, a few weeks before his wedding to his third and last wife, Ellen Pierson. His family was very hopeful he would ride it out but unfortunately, he didn't. He succumbed to the cold hands of death on September 30, 2003. He was buried in Inglewood at the Inglewood Park Cemetery.
Four years after the death of their patriarch, the Kardashian daughters and their matriarch began a reality show on TV. They named it "Keeping up with the Kardashians", and it featured the lives of the family members. It was expressed that the show gave the Kardashians a purpose and offered an avenue through which they can deal with the passing of Rob.
But then, the show soon included their half-sisters, brother, and step-father. From its premiere on October 14, 2007, there have been 20 seasons. On September 8, 2020, the Kardashian-Jenner family announced that the show was concluding. This twentieth and final season premiered on March 18, 2021.