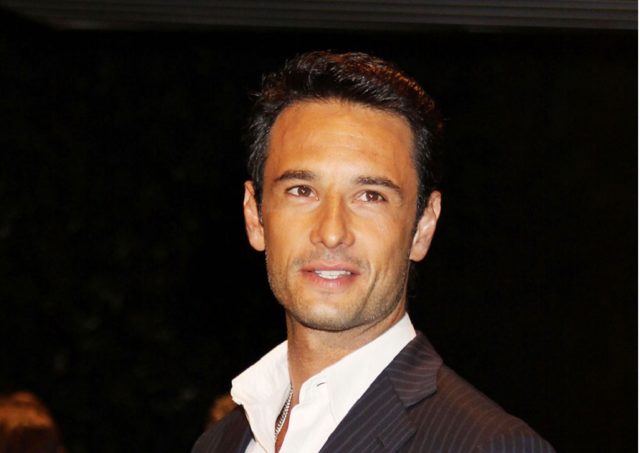 Kevin Selleck is an actor known for his roles in Magnum, P.I. (1980) and Scream 2 (1997). But he is more popularly noted as the son of moustachioed veteran Hollywood star Tom Selleck.
Kevin Selleck's Bio
Born as Kevin S. Shepard in 1966 to a former American model/actress Jacqueline Ray and father Shepard, little is known about his parents' marriage, but the couple parted ways and his mother Jacqueline moved on and began dating famous actor and film producer Tom Selleck in 1970 and by May the next year, they were married.
While married to Jacqueline, Tom adopted her son, Kevin and raised him as his own even after the couple got divorced in 1982. His mom Jacqueline later married Clarence Barry Witmer in 1992, and the marriage produced Kevin's half-sister, Umeko while Tom's next marriage to British actress Jillie Mack produced Kevin's step-sister, Hannah Margaret Selleck.
Kevin Selleck was a member of an American rock band Tonic formed in 1993 where he served as the group's drummer. Other members of the band include Emerson Hart, Jeff Russo, Dan Lavery, and Dan Rothchild.
In 1996, Tonic's debut album Lemon Parade was released which was later certified platinum. The single "If You Could Only See" released in 1997 peaked at no. 11 on the Billboard Airplay Hot 100. It was around this period that Shepard the drummer fought with one of his band members and eventually withdrew from the group citing family and personal reasons. There are reports that Shepard was replaced by another drummer named Remy Vogt while Dan Lavery replaced Dan Rothchild on bass.
The band went on to produce other works which include, second album Sugar (1999), third album Head on Straight (2002) which earned them two Grammy nominations and a self-titled fourth studio album, Tonic (2010). The band also embarked on tours as well as produced songs for feature film soundtracks.
Family Controversies/Scandals
Kevin Selleck's mom Jacqueline made the headlines in 2014 after she was sentenced to 18 years in prison for hiring a hitman to kill her daughter and Kevin's half sister's husband. According to Jacqueline, her actions were borne out of the fear she had for her daughter's life arising from allegations that her son-in-law Leon Bauchum repeatedly abused her daughter Umeko. So in order to protect her daughter and grandchildren, Jacqueline hired a hitman to murder Bauchum who was beaten badly and shot before being dumped in a gutter.
After her arrest and trial, the former American actress confessed to the attempted murder of her son-in-law, by paying the hitman Luis Barker $12,000 to murder Umeko's husband. While the hitman Luis was sentenced to 29 years in prison, Jacqueline is currently serving her 18-year jail term.
See Also: Tom Selleck Wiki, Dead Or Alive, Net Worth, Wife, Daughter, Married, Gay
Relationship With Tom Selleck 
As earlier mentioned, Kevin was raised by his mom Jacqueline and stepfather Tom Selleck who tried to remain in his stepson's life even after his divorce from Jacqueline. In fact, as a youngster, Kevin is said to have taken Tom as his hero and movie star. Selleck is reported to have stood by Kevin through his low's and highs more so during his struggles with addiction, a failed music career, and financial problems.
In recent years, an online source revealed that Kevin was a troubled teenager whose bad behaviour almost had him sent off to boarding school when he was 15 years old but he soon turned a new leaf after he began playing volleyball at the University of Southern Carolina just like his stepdad.
Tom Selleck and his iconic mustache used to attend as many matches as he could. Even though he was a good player, Kevin suffered a lot of injuries that ended his rising career, a set back which has been attributed to his alcohol problems.
He was admitted to the Betty Ford Center at age 22 to try and overcome his drinking addiction. This seemed to have worked well for Kevin at the time as it was believed that his life was on the right path again. It was during this period he joined the band Tonic, but after the band released it's first and very successful album, Kevin fought with one of his band members and left the group. After his exit from Tonic, he tried to create another band but it failed and eventually, he seemed to have given up on his musical career.
Sadly, the year 2011 came with more troubles for Kevin as a credit card company got a $6,000 judgment for an unpaid bill. His stepfather Selleck came to his rescue with money aids, pieces of advice, and much more but all to no avail.
So far, not much information is available as to how Kevin is currently fairing, but we know he is married to Annabelle Selleck and his net worth is estimated at $18 million.