Kevin Pereira an American game show host and TV personality best known as the creator of G4's digital-pop-culture show Attack of the Show. Pereira is also many other things, among them; a Serial entrepreneur, Producer, tech nerd, actor and musician.
Kevin Pereira Wiki/Bio
Kevin Elder Pereira was born on December 28, 1982, in San Leandro, California. He is of Portuguese descent. He began hosting shows at the age of 14 starting with Pointless Audio under the pseudonym Captain Immy.
On the show, Kev showed his comic side, putting out prank calls to innocent people. The show held on gaming sites like Planet Quake and ShugaShack before coming to Pointless TV and then LickMySweaty.com.
As part of a project at Deer Valley High School where he attended, Kevin created a short film which he posted on LickMySweaty.com. The video won him three California Media Festival awards in 2001. In 2002, Kevin was recognized for another of his videos.
Read Also: Toby Turner Net Worth, Scandal, Girlfriend, Mom, Height, Bio
Spectacular at his talent, Kevin won a scholarship to Academy of Art University in San Francisco, California o study film and television production for one semester.
Kevin, for 5 years, worked at an Internet service provider and a  television network as a network administrator. He then landed a job at G4tv.com first as a production assistant. Kevin quickly became the face of the network hosting shows like Arena and Pulse. In 2004, when G4 moved its studio to Los Angeles, Kevin moved as well and took over as host of The Screen Savers.
Kevin helped to revamp the computers, new technologies-focused show to include pop culture and parodies. The new show premiered on March 28, 200, under the new name Attack of the Show! Kevin hosted the show in its entire run and was joined by many actress who featured as his co-host.
The last episode of the show aired on May 31, 2012.
In addition to his work on G4, Kevin also had other endeavors. He hosted the syndicated quiz show Let's Ask America, leaving in 2014. He was replaced by MTV VJ Bill Bellamy. Kev in 2013, co-hosted "Xbox @ E3 Live" and "The Young Turks." In 2015 Kevin was the host of the Nintendo World Championships.
Under his production company, Super Creative, Kevin runs his own podcast and writes for several publications including Wired magazine.
Kevin is also the founder of Sidestream.com and live web broadcast theattack.tv which came to DISNEY XD in June 2017. On TruTV, Kevin hosts HackMyLife.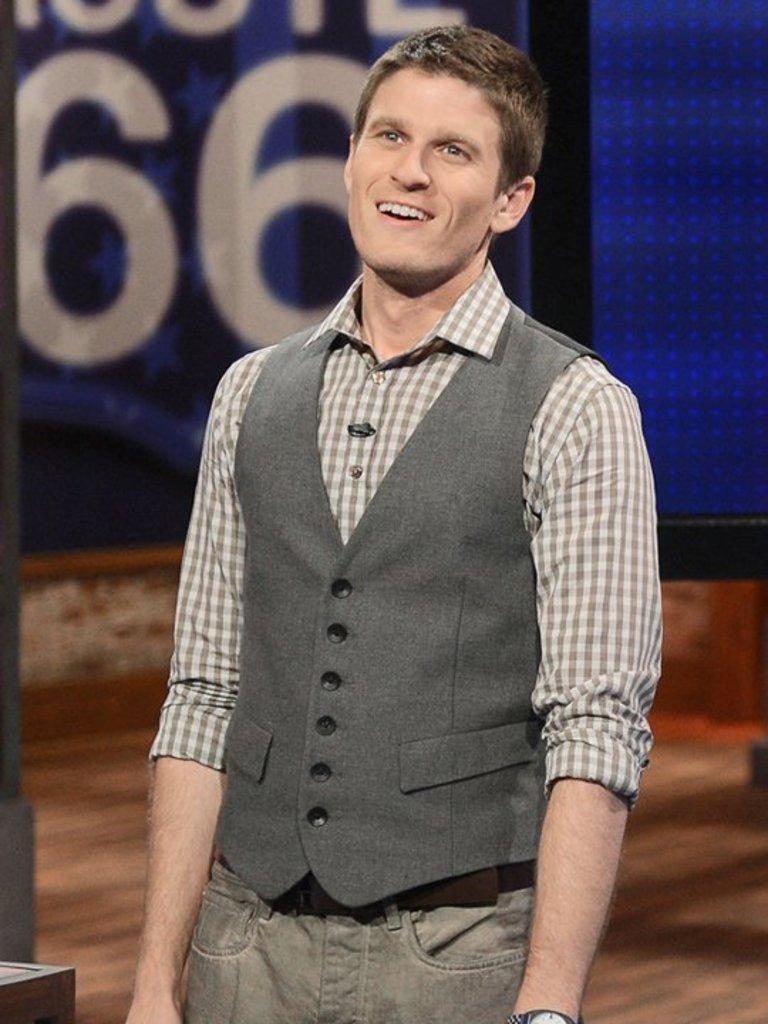 Kevin Pereira Net Worth
Pereira's earning has never been revealed to the public. However, several reliable sources have estimated his numbers to be around $3 million.
Kevin Pereira Gay
Although an avid supporter of gay rights, Kevin Pereira himself is a very straight guy. He often takes to his Twitter page to voice his concern about how the gay community are most times unfairly treated.
Preacher speaks out against gay rights and then…wait for it. (via @reddit) http://t.co/0SnOGvbW

— Kevin Pereira (@Attack) October 20, 2012
Kevin Pereira Wife/Girlfriend
Further cementing the fact that Kevin Pereira is not gay is that he has been romantically linked with quite a handful of women. He dated fellow internet personality Meg Turney from 2010 to 2012. Turney is also a cosplayer, model, and vlogger. She is openly bisexual. It is unknown to the public what caused her split from Kevin.
Read Also: Ingrid Nilsen Bio, Dating, Girlfriend, Boyfriend, Net Worth
In 2013, reports surfaced that Kevin was in a relationship with Heroes actress Brea Grant. Fans got to know when Kevin began tagging her in his social media posts and also posting pictures of them together.
@thegynomite Well, @breagrant and I are happy to strain our relationship trying to complete it.

— Kevin Pereira (@Attack) May 16, 2014
In 2015, fans got reasons to believe that the two were still together from posts like this.
However, as of 2017, photos of Brea Grant are no longer seen on Pereira's page causing many to speculate that maybe they've gone separate ways as is almost always the case with celebrities.
Kevin has also been rumored to have dated Sara Jean Underwood and Alison Haislip. However, the rumors were never confirmed.
Read Also: Wolfieraps Age, Net Worth, Sister, Brother, Wiki, Dad, Girlfriend
Kevin has a dog named Dr Wesley Snipes whom he frequently flaunts on social media.
Kevin Pereira Height: 5′ 10″ (1.78 m)
Catch up with Kev on Twitter, Instagram, and SnapChat: AttackSnap.