Ever seen a great player in sports, those who seem to be born specifically to excel in a particular game? While there may abound many who have shown by their outstanding performances, their strong affiliation and knack for a sport, another group exist who are just synonymous with the sports they play; who through training, dedication, and discipline have distinguished themselves from the others. An athlete in the latter category is Kelsey Plum. She plays as a point guard for the Las Vegas Aces of the Women's National Basketball Association (WNBA).
A look at some of her standout records will convince one that she indeed is an athlete of excellence. She holds the honor as the greatest scorer in NCAA women's basketball history and the first Pac-12 player — man or woman — to score 3,000 points.
One other thing that is important for the dunker aside playing basketball is using her status to effect a change, especially as it concerns women. One way she does this is trying to convince people that women are just as capable as men, even in the game of basketball. A point she has gone ahead to prove by consistently setting exceptional records, sometimes far beyond her male counterparts.
With an understanding of the game beyond her years, Kelsey can take up any team or player on the court. Her shooting technique has been compared to those of NBA players, Steph Curry and Klay Thompson. Kelsey Plum may seemingly be having her moment but the sure thing is that the star player is just getting started. Read up all you have always wanted to know about her personal life.
Kelsey Plum Bio, Ethnicity
Kelsey was born on August 24, 1994, in Poway, California. She belongs to the North American ethnicity and holds an American nationality. The point guard is the daughter of Katie and Jim Plum. Theirs is an athletic family led by a father who played collegiate football and baseball at San Diego State University and a mother who played volleyball for the University of California, Davis.
Kelsey Plum has two elder sisters, Kaitlyn and Lauren who are also athletic in their own rights. Both followed in their mother's footsteps and played volleyball; while Kaitlyn supposedly replaced her mother on the courts in UC Davis, the latter played for the University of Oregon as well as for USA Volleyball's Junior National Team. The youngest in the sports family is a boy named Daniel who took after their father and plays college football.
The star, however, chose a rather different path from the rest of her family opting for a career in basketball. Her sports choice isn't the only way she differs from her sisters though. Kelsey attended a different high school, La Jolla Country Day School other than the one they attended, Poway High School. In her high school career, she proved that she was on the right path as she received numerous accolades and recognition.
Kelsey Plum took part in most of the games her team played in and was named a McDonald's All-American. She led her team to a four section titles and the 2012 CIF Division IV state championship. Moreover, she was recognized as the best female high school basketball player in California and was dubbed Ms. Basketball by CalHiSports.
Having established herself as an indispensable member of a basketball team, Kelsey Plum was flooded with offers from colleges to have her in their team. She eventually settled for Washington University where she played college basketball throughout the four years she would study there.
In her freshman year in college, she clinched a rare title for a fresher as she was named the team's captain. Kelsey, in turn, performed up to expectation; setting six Washington freshman records, she earned the freshman of the year honors for the Pac-12 conference. Kelsey maintained her winning streak and excellent form throughout her career with the Huskies.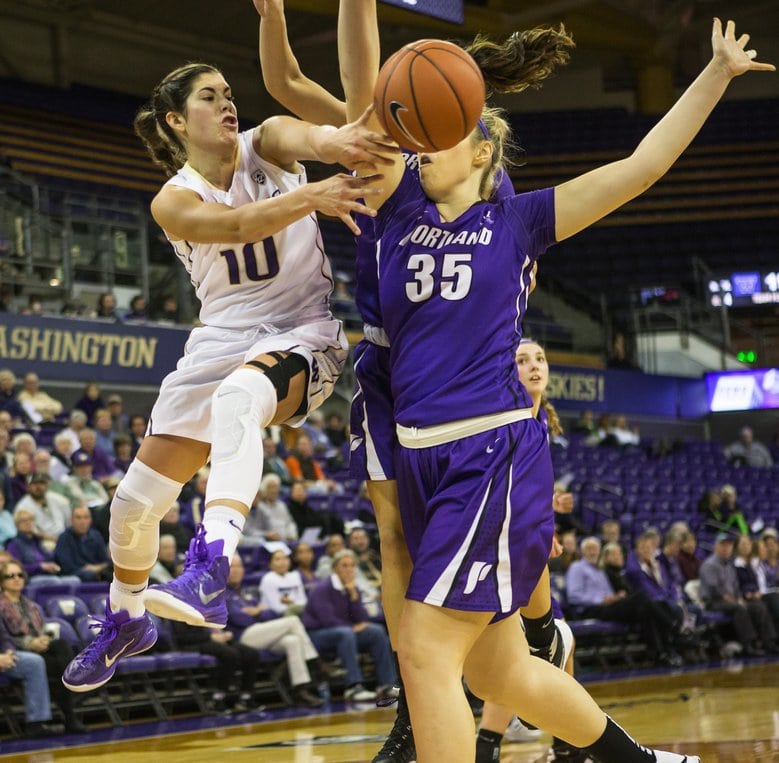 In her senior year, she became one of the five players in women's college basketball to be selected as an Associated Press All-American First Teamer – her selection was unanimous. Other marks she made in sports history include: 2017 Pac-12 Player of the Year, the first Husky to be named AP player of the year for women's college basketball, 2016 Wooden Award All-American, 2017 (Naismith Award, Wade Trophy, Dawn Staley, Seattle Female Sports Star of the Year) among other unlisted honors.
She capped her collegiate career as the NCAA Division I all-time leading scorer with 3,527 points (averaging 25.4 ppg) with an assist total of 519. She also had the NCAA single-season scoring record with 1,109 (in both male and female category) in 2016-17. Following a highly successful career in college, Kelsey was drafted into the WNBA on a first overall pick by the San Antonio Stars. She made her pro career debut on May 25, 2017.
See Also: Candace Parker Husband, Divorce, Daughter, Brother, Height, Salary
Who's Her Boyfriend, Is She Gay?
While a number of gay couples abound in the sports world, the WNBA being no different, the ace point guard is definitely not paired as one, not as far as we know. However, she is dedicated to women's course acting as a strong advocate for women in sports while asserting that women are just as capable as men.
Kelsey strives to change people's idea of what it means to be a female and play basketball. Her seemingly feminist disposition may have given rise to the speculations about her sexual orientation. As she has not spoken out about it, it is safe to assume she is straight until she suggests otherwise. Meanwhile, the superstar is yet to be romantically linked to anyone substantively.
Kelsey Plum's Height and Weight
It is pretty obvious that Plum has over the years, maintained fine physical attributes which have helped her career. Although other details of her body measurements are being speculated, it is known that the prolific basketballer is 5 ft 8 in tall and weighs 66 kg.