Kawhi Leonard popularly referred to as 'The Claw', is a professional basketball player who plays as a small forward for LA Clippers in NBA (National Basketball Association). The Californian born on the 29th of June 1991 is a testament to the fact that we can become whatever we want, as long as we are passionate and devoted to the filed of interest. He has over the years proved his worth in the league as a talented and skilled player. Below are answers to some of the questions you have been asking about the star.
Career Journey and How He Became Known As The Claw 
Nicknames can be used diversely to show endearment, poke fun, or make reference to one's abilities. Also, there is always a funny or complicated story that explains why one is called a certain nickname. In Kawhi's case, it is very simple and straightforward: he was given the name because of his ability to secure possession of the ball.
Kawhi Leonard started dreaming of becoming a professional player at a tender age and began working towards it. He would go on to attend Martin Luther King high school where he became a star for the King High Wolves. Upon completion of his high school education, he enrolled at San Diego State University in 2009 and led the San Diego Aztecs to secure the Mountain West Conference title. With that, he made First Team All-MWC and was honored as Freshman of the Year.
The Indiana Pacers came calling in 2011 and Kawhi was selected as the overall 15th player in the NBA draft before he was traded to San Antonio Spurs; this marked the beginning of The Claw's professional career. At the end of his first season with Spurs, Leonard made the NBA Rookie All-Star team. Following a very successful long spell with Spurs, Leonard moved to Toronto Raptors before joining LA Clippers in 2019.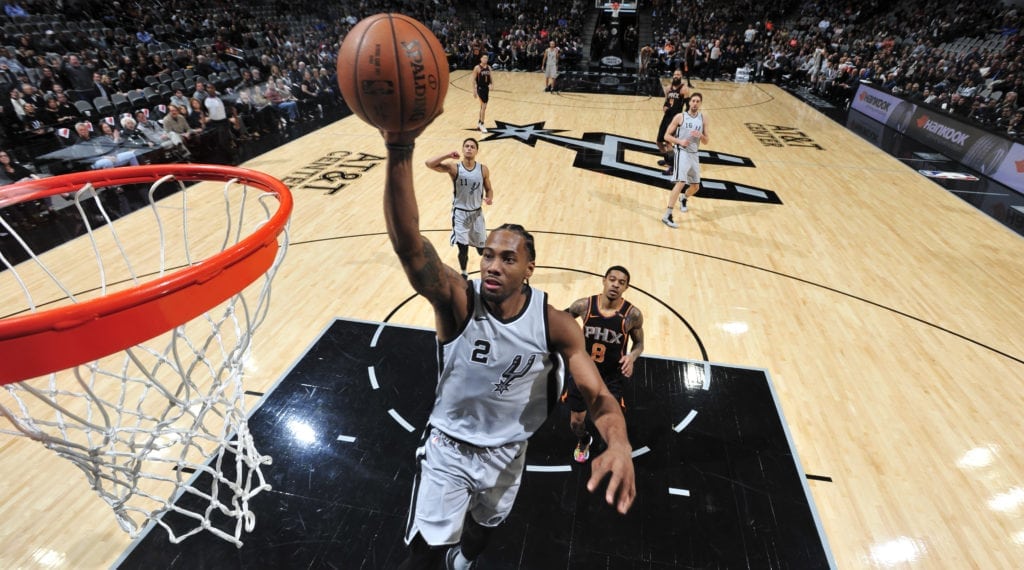 Over the course of his career which started in 2011, Leonard can boast of two NBA Championships (2014 and 2019), two NBA All Finals MVP (2014 and 2019), NBA All-Star Game MVP in 2020, and NBA Defensive Player of the Year 2015 and 2016.
Facts About The Murder of Kawhi Leonard's Father
The 18th of January 2008 is one of the saddest days in Kawhi Leonard's life. It was the day his father Mark Leonard, with whom he had a special bond, passed on. As the story goes, Mark was in the process of finishing all he had to do at his car wash in Compton, California so he could attend Leonard's game later that evening. But that was never meant to be as an unknown gunman swung by, shooting Mark multiple times before fleeing the scene.
Mark was quickly rushed to a hospital but he didn't make it; the incident left Leonard and his four older sisters emotionally crushed. The news of his father's death didn't deter him from playing for the team later that night. He even accumulated a total of 29 points and 27 rebounds but ended up having a breakdown after the game.
Twelve years since the brutal murder of Kawhi's father, police are yet to make a single arrest or even decipher the motive behind the shooting.
What We Know About Kawhi's Love Life
Despite being rich and famous, Kawhi Leonard seems to have perfected keeping a low profile and as a result of that, fans are often in the dark about recent happenings in his private life. Owing to his desire to have a private life, there is no information whatsoever about his past relationships.
However, the basketball star is currently in a very romantic relationship with Kishele Shipley. Born on the 10th of April 1989, Kishele is a graduate of public administration; she graduated from San Diego State University. It is said that she had worked as a human resource professional in San Diego and later picked interest in interior design and decor.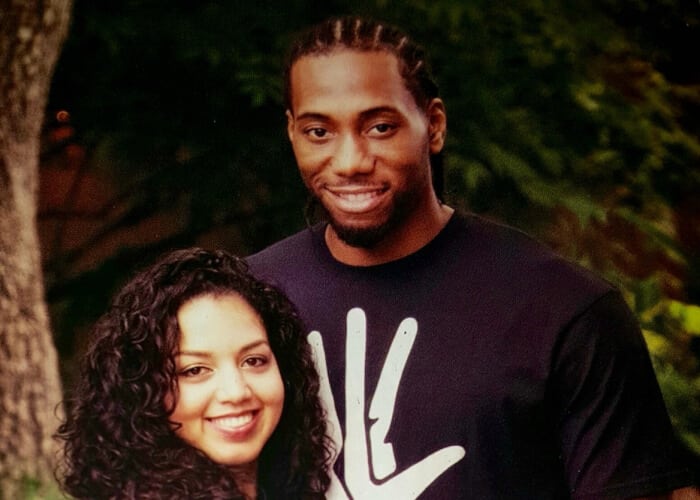 According to Leonard, they have been dating since 2014 and met at San Diego State University. The couples are parents to two children: a daughter named Kaliyah Leonard and a son whose name is yet to be revealed. While the former was born in July 2016, the latter joined the family in March 2019.