With a height of 5 feet 8 inches (173 cm), Katy Perry is one of the taller women in the entertainment business. Her weight is listed at 61 kg (134½ pounds) while her body measurements are 36-25-35 inches.
Like many others currently in the music business, Katy Perry started doing what she loves in church. She sang in a choir as a child before choosing to pursue a career as a musician. Katy first focused on gospel music, releasing the commercially unsuccessful Katy Hudson (2001) album before switching to secular music. This move proved to be one made in heaven as she has gone on to make an impact as a pop artist. Her debut track as a pop star was the very successful "I Kissed a Girl" song from her second studio album titled One of the Boys (2008). The track reached number one on the U.S. Billboard Hot 100. Katy has since then continued to release chart-toppers, reaching heights that she previously thought were imaginable.
How Tall Is Katy Perry?
Katy Perry's height is listed at 5 feet 8 inches or 173 cm. Statistically speaking, the 39 years old is well taller than the average American woman above 20 years of age who according to the Center for Disease Control and Prevention (CDC) is 5 feet 4 inches tall. This inadvertently means that Katy is one of the taller people in music although there are some that are well taller than her.
Her Height Compared To That Of Other Singers
Katy Perry's Height vs Lady Gaga's Height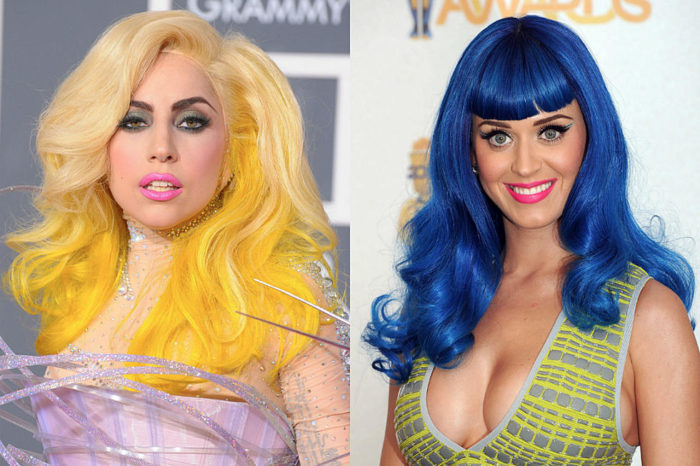 Just like Katy Perry, Lady Gaga is one of the biggest stars on the planet. Both women rank among the world's best-selling music artists, and they have numerous accolades to show for their talent and hard work. The two ladies have a lot in common in regards to their careers and the success they have enjoyed. The one place where there is however a disparity is in their height.
Gaga, who is a native of New York, is 5 feet 1 inch (155 cm) tall. This makes her about 7 inches shorter than her counterpart from California. Because of her height (or lack of it), Lady Gaga is known to wear very high heels. On one occasion when she was meeting with then-president Barack Obama at a Human Rights Campaign fundraiser, she wore 16-inch heels that made her the tallest woman in the room.
Who Is Taller Between Katy Perry and Ariana Grande?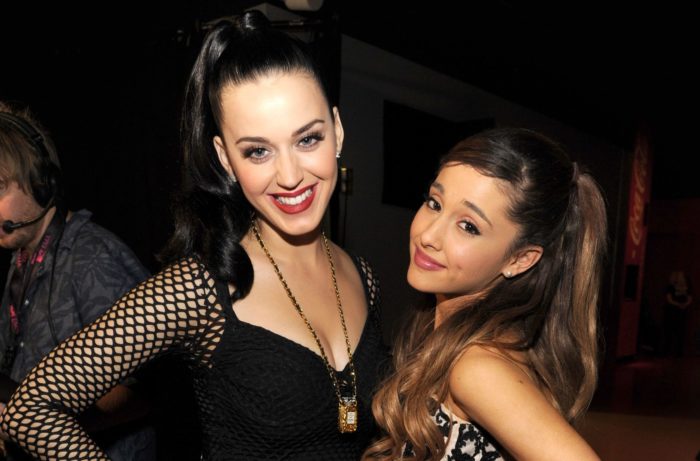 Also one of the world's best-selling music artists, Ariana Grande has been a top shot ever since she rose to fame in the early 2010s. She has garnered critical acclaim for her four-octave vocal range and is the first solo artist to hold the top three spots on the Hot 100 simultaneously. In 2020, the singer had three number-one singles in a single calendar year, becoming the first female artist to do so since Rihanna and Katy Perry in 2010.
As can be seen in their careers, Perry and Grande have quite a lot in common. Where there is a disparity between the two is in their physique. Grande, whose signature clothing for performing live is a short skirt and crop top with knee-high boots, is 5 feet 3 inches tall (160 cm). This means that Perry is about 5 inches taller than she is.
Is Taylor Swift Taller Than The "Dark Horse" Singer?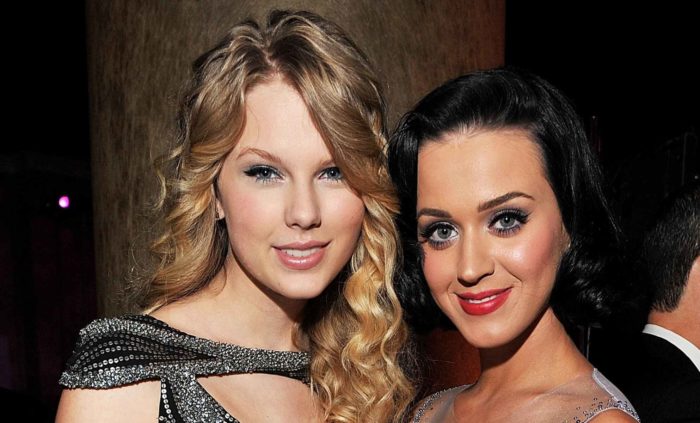 Another female American singer whose name is etched in history is Taylor Swift. The Pennsylvania native began her career by concentrating on country music but has since tried her hands at other genres and has been successful at it. She has released albums across multiple genres that have sold very well to make her not just one of the world's best-selling music artists but one of the best-selling musicians of all time.
With all the success that Swift has attained, there have been debates about which of the two ladies stand above the other. Depending on the criteria you choose to look at, both women have legitimate claims to be more successful than the other. One criterion that however can't be debated is in regards to height. Swift is evidently taller than her counterpart as she is 5 feet 10 inches (178 cm), making her two inches taller than Perry.
Details Of Katy Perry's Weight Before and After Pregnancy
In recent times, the voluptuous singer has weighed 61 kg (134½ pounds). With a Body Mass Index (BMI) of 20.3, Katy Perry is of a healthy weight size. Over the years, the singer's weight has fluctuated. This was particularly evident in 2020 when she was pregnant with her daughter. The "Roar" hitmaker was upfront with the public about what she was going through at the time.
In an interview on Radio 1 with Nick Grimshaw just a few weeks before giving birth, she said that her body was so swollen that "she could not tell her butt from her elbow". She revealed that she has no option but to wear sandals everywhere as she gained about 55 pounds, putting her weight at the time at 85 kg (189 pounds). Katy was however determined to get back her pre-pregnancy body and abs and she has been able to do just that.
The Workout Routine and Diet That Helps Her Stay Fit
Before pregnancy, Katy Perry was able to stay fit by doing brief, intense workouts that included hip thrusts and lunges. She also enjoyed hiking and going for walks with her dog. Being a performer also provides her with an extra workout while being on stage or practicing for her routines. The singer was able to get back her body after giving birth by sticking to this routine. She insists she has never gone under the knife to reduce her weight.
In addition to working out five times a week, she also watches what she eats by indulging herself in Harley Pasternak's 5 Factor Diet. According to this plan, she eats five small wholesome meals a day. This keeps her metabolism rate steady and helps in weight loss. Foods that make up her diet include broths, grilled asparagus, grilled chicken, and whole grains such as quinoa. She also gets nutrients and vitamins from drinking coconut water and pressed fresh fruit juices.
What Are Her General Body Measurements and Bra Size?
In the past, Katy Perry had body measurements of 36-24-35 inches. This has since changed as she most recently measured 36-25-35 inches. Regardless of the changes, she still maintains an hourglass figure that is a head-turner. When it comes to her bra size, she is on the heavier end of things with a 32D size. In an interview with Elle Magazine, she revealed that she had enormous boobs she didn't know what to do with as a kid. She had to wear minimizers because of them and got made fun of for the "over-the-shoulder boulder holder". The singer explained that she was heavy chested then and wanted to look like model Kate Moss who is known for her petite frame. She went on to say little did she know that her bigger size will come in handy someday.
Thanks to her very attractive body, the singer is one curvaceous celebrity who is often described as a sex symbol. Bursting out in the scene with her looks and her mega-hit single "I kissed a Girl", she earned her position as an international sex symbol. Her mega-hit "I kissed a girl" is both praised and criticized for Katy's sexuality and gender-bending roles. Criticisms on her track and sexuality were surrounded by the fact she exploited her "gender-bending" qualities for music sales and fame.
Katy Perry's Height, Weight and Body Measurements – Quick Facts
Height: 5 ft 8 inches (173 cm)
Weight: 61 kg (134½ pounds)
Breast size:

36 inches

Bra size:

32 D

Cup size:

D

Body measurement:

36-25-35

Figure:

hourglass

Chest size:

36 inches

Waist size:

25 inches

Hip size:

35 inches

Dress size:

8 US

Shoe size:

7 US

Eye color:

blue

Hair color:

dirty blonde

Natural breast or implants:

 natural

Figure: Voluptuous