Over the years, many people have gotten famous for different reasons; both the good, the not so good and of course for the bad reasons. One such reason that comes in the category of the last two is rape or better put, accusations of rape depending on what you form your opinion on. An American lady who goes by the name Katelyn Faber got famous for this very reason following her rape accusation against now former professional basketball player
Kobe Bryant
in 2003.
Since after the case came to light, a lot has happened in the lives of both the accuser and the accused with each going on to live their lives separately as it has always been prior to the incident. Perhaps you already know a lot about Kobe, his background, basketball exploits, and family life, but how much do you know about the woman who accused him of raping her? Many people often don't give a satisfactory answer to that question. For this reason, we will be focusing more on Katelyn here as we tell you the story of her life.
Katelyn Faber – Bio
Katelyn whose full name is Katelyn Kristine Faber was born under the Gemini zodiac sign on the 18th day of June 1985 to Paul Louis Faber and Kristine Ann Faber in Colorado. She is an America national who is of white ethnicity. Faber began her education at the Eagle Valley Senior High School in Gypsum, Colorado after which she proceeded to the University of Northern Colorado, a public university in Greeley, Colorado.
Details of her course of study and year of graduation are however not publicly known. But we know she was then an aspiring singer who participated in the American singing competition and television series – American Idol but came out unsuccessful after appearing before judge Simon Cowell and Jennifer Lopez.
Sexual Assault Case
Katelyn Faber got famous following her rape accusation against National Basketball Association (NBA) star Kobe Bryant in the summer of 2003. Reports had it that Kobe Bryant checked in on June 30, 2003, at The Lodge and Spa at Cordillera, a hotel in Edwards, Colorado where a then 19-year-old Katelyn Faber was working as an employee in the hotel. Kobe actually checked in there to meet up with his medical appointment with specialist knee surgeon, Richard Steadman on the 2nd of July 2003. While in his room, the assault reportedly took place. Katelyn reported to the authorities and accused Kobe of raping her in his hotel room on the 1st of July 2003 which was a night before his appointment with his doctor on the 2nd of July 2003.
An arrest warrant was issued against the accused on the 4th of July 2003 and he had to fly from Los Angeles to Colorado to surrender to the police. The basketball player admitted to having an adulterous sexual encounter with Katelyn but added that it was consensual. During the investigation by the authorities, Bryan revealed that he assumed consent for sex from his accuser based on her body language such as fondling his nether region, kissing him and bending over him. However, he admitted that he did not plainly ask for her consent before engaging in the act with her but maintained that she could have said no but never did. He got released on a $25,000 worth bail and later on, on the 18th of July 2003, Eagle County District Attorney's office filed a charge of sexual assault against him.
See Also: Joey Buttafuoco – Bio, Wife, Divorce, Kids, Net Worth, Where Is He Now?
As the case went on, Katelyn Faber strangely refused to testify as a result of which the case got struck out on September 1, 2004, by the Eagle County District Judge Terry Ruckriegle. Before the case went on trial, she also filled a civil lawsuit against the basketball payer but this was settled out of court. Bryant issued a public apology through his attorney to his accuser, her parents and family members, to his own family, friends and also to his wife, Vanessa Bryant and citizens of Eagle, Colorado.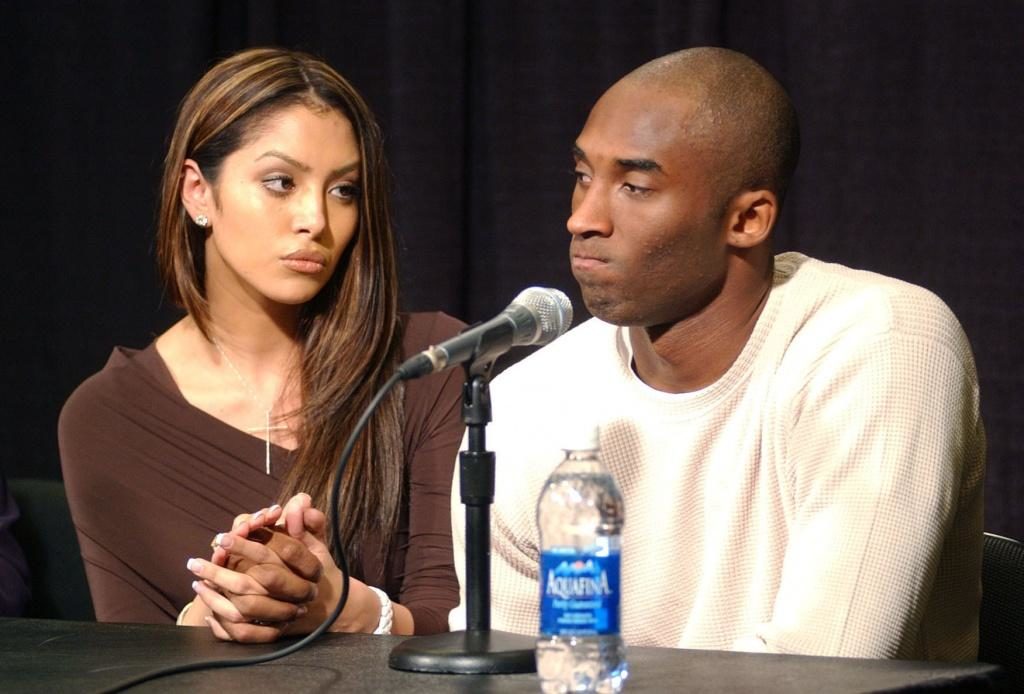 During the case, a lot looked bleak for Kobe Bryant, but following how it went, things fell into place for him. A year later, he signed a 7-year contract with the Los Angeles Lakers which was worth $136 million and also had several of his endorsement deals restored. Most notable are those he had with Coca-Cola, Nike, and Spalding. He also in 2008 got named NBA's Most Valuable Player and in 2009 and 2010 Finals' Most Valuable Player.
Where Is Kobe Bryant's Sexual Assault Accuser Now?
Katelyn Faber has since after her sexual allegation case against Kobe Brant gone ahead to live her life far from the limelight. Recent reports about her have it that she is in a relationship with a certain man who goes by the name Cort Colon and she also has a son. However, it is not known if Cort is the father of her son, what the boy's name is and where they currently live.