Kanye West and Jeffree Star are not dating and are not in any relationship, the pair have also never dated in the past as rumored, In a recent interview, Star confirmed that there was absolutely nothing going on between him and West as regards relationship. The rumors flying around that Jeffree Star and Kanye West are dating are totally false
Kanye West and Jeffree Star were falsely reported to be in a relationship following the announcement that Kanye and his now ex-wife Kim Kardashian were getting a divorce. The rumor pointed to the fact that the rapper and the YouTuber / makeup artist lived three hours apart from each other. Kanye famously resides in Cody, Wyoming, while Jeffree makes his home in Casper, Wyoming. Kanye did not address the rumor but Star did, saying that there was nothing going on between them.
Rumors of Kanye West and Jeffree Star Being a Couple Started On TikTok
Everyone in Hollywood is dating one person or another. Yet, some celebrity relationships are so unexpected (and frankly very unlikely), that they leave everyone shocked and confused, haters and fans alike. This was what many people felt when a TikTok video made by self-proclaimed clout chaser Ava Louise went viral, implying that Kanye West and a "male beauty guru" were seeing each other while Kanye was still living with Kim (the two are now separated following their divorce announcement early this year in February 2021).
The controversial TikTok star – infamously known for licking the seat of an airplane toilet in early 2020 at the peak of the Covid-19 pandemic, creating the popular "Coronavirus Challenge"- released a video on the 5th of January 2021, claiming to have an inside source through whom he confirmed that a relationship was going on between the two megastars. The influencer, however, refused to disclose the identity of Kanye's speculated love interest but boldly stated that her source was genuine and that she had been keeping the information to herself for months, also adding that it was a well-known gossip in the industry.
Social media users went into FBI mode and unanimously decided she was referring to Jeffree Star. This was basically because West has been living in his home in Wyoming following his separation from Kim Kardashian and Jeffree Star also relocated to a ranch in the same state in early December 2020 just as he had said he would on Twitter in August that year.
This revelation sparked a social media frenzy that had both Kanye and Star trending on Twitter. In classic Ava-style trolling, she went on to say that Kim's decision to file for divorce was because of the affair. Ava also mocked Kanye's newfound faith, calling it a result of his "self-hatred" and guilt. She, however, admitted that she didn't have any evidence of a romantic relationship between the pair. But then again, what did we really expect from someone who licks a toilet seat as a publicity stunt?
The Truth About The Speculations
Jeffree Star is a star in his own right and has had his fair share of scandals. When reached out to by YouTube drama personality Keemstar to clarify the rumors, he brushed it off in a cavalier manner and insisted he was having a wonderful time at his new home in Wyoming. He even was gracious enough to invite Keem over for a visit. In typical Jeffree style, he, however, neither confirmed nor denied it, instead, he fuelled the flames by posting cryptic captions, sharing suggestive pictures, and deleting old tweets such as a 2011 tweet replying to Kanye with "last night was so fun! xoxo." If there's anything we know about the beauty mogul, it's that he never ever passes up a good PR opportunity.
He later got tired of playing around and finally addressed the rumor in a YouTube video to his 17 million subscribers on January 7, 2021, stating that he was single and was not sleeping with anyone. As such, he described the rumor as weird, stupid, and funny. Star went on to admit that he and the award-winning rapper had never hung out, which he said made the whole situation funny to him. He also stated that he preferred tall men, a clear jab at Kanye who is just 5 feet 7 inches tall.
Coming to Kanye, not all publicity is good publicity and this has been especially true for the West family. While Jeffree seemed to enjoy and bask in the attention, Kanye and his representatives have remained notoriously quiet about this particular rumor. He's probably still trying to come to terms with the fact that his wife might be leaving him forever, but hey, maybe things might work out for them seeing as they've had an abnormally protracted divorce, (not Kim's usual style). However, a source close to the family had told E! News that the rumors were false and unfounded.
Just like Kanye, this isn't the first time that Star has been under public scrutiny. As a matter of fact, the beauty mogul has a reputation for being notoriously problematic. Worse, he is also known to be unapologetic about these actions of his. It is no news that Star and the Kardashian clan are not always on the best of terms and this makes us wonder whether this rumor was created to benefit a particular party and why.
Ava Louise Confessed That She Cooked Up The Kanye West and Jeffree Star Story For Clicks
Weeks after the fire started by Ava Louise set the internet ablaze, she admitted reluctantly that she made the entire story up for clicks. The TikTok star also claimed that the Kardashian family tried to bully her by threatening her with a lawsuit. This was immediately denied by the family's legal representative who said that she had no clue who Louise was.
When the story about this affair broke, a lot of people found it bizarre and didn't hide their opinions. It has become very clear that the quest for gaining more followers and fame has turned TikTok into a hub of misinformation, false accusations, and unproven conspiracy theories. Given how damaging misinformation could be, it ended pretty well for Louise – it could have ended in a lawsuit.
Kanye West's Previous Gay Relationship Rumors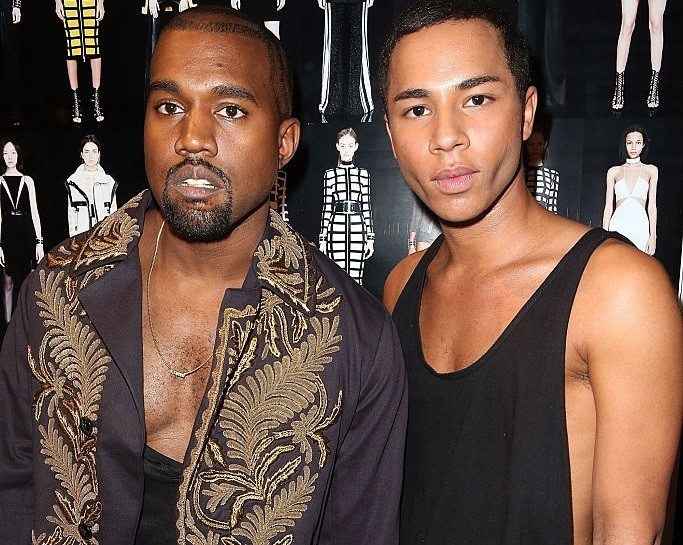 Long before speculations of Kanye West and Jeffree Star being an item began to make the rounds, it had been rumored at different times that the musician was gay. It all began in 2014 when a lot of people began to perceive the friendship between Kanye and designer Riccardo Tisci, who is openly gay, as just normal friendship. Both men were spotted together as they attended a party dressed in matching clothes. This got people talking as it is believed to be unusual for male friends who claim to be nothing more than friends.
A certain tabloid even went on to allege that the music star spent more time with his male friend, Tisci, than he spent with Kim when she was pregnant. The issue became even more complicated when some online detectives discovered a transcript where Tisci had openly confessed to having an affair with a celebrity whose name he chose to withhold. This led to a lot of people believing that the unnamed celebrity was none other than Kanye.
The second time such rumors circulated was when tabloid websites came up with the allegation that Kanye was dating Olivier Rousteing, a French fashion designer who happens to be among his closest friends. The rumor emanated from a gay dating website where an ex-boyfriend of Olivier uploaded e-mails and pictures between the musician and designer, suggesting that there could be more to the duo's relationship than meets the eyes.
But just as with the Jeffree Star case, Kanye has never bothered making an official statement to debunk any of the rumors.